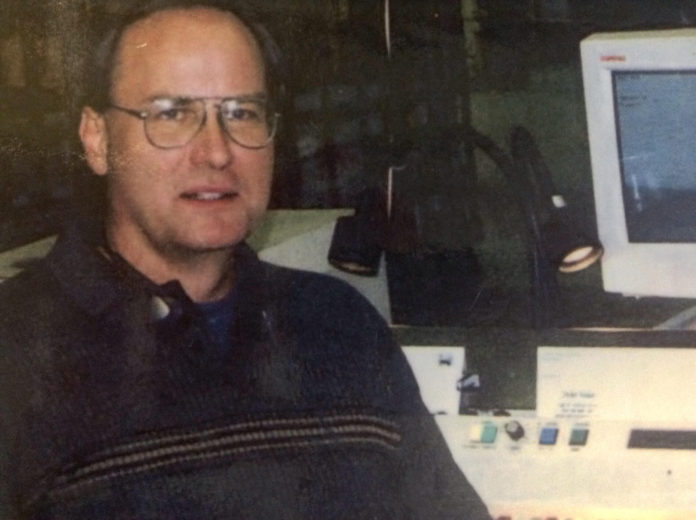 THE KARDASHIANS: AN AMERICAN DRAMA. How did it happen? From the curious life of patriarch Robert Kardashian, whose family meatpacking business was tainted by scandal, to "momager" Kris Jenner's top-secret plan for the future, The Kardashians reveals the untold, definitive story based on two years of investigative reporting and scores of candid, on-the-record interviews, ranging from childhood friends to powerful business associates, who break their silence for the first time. In the decade since the Kardashians first appeared on the scene, millions of speculative words have been written about their drama-filled lives. But most has been tabloid hype and gossip column fantasy. Until now. Oppenheimer has authored revelatory books on such international icons as the Clintons, the Kennedys, the Hiltons and more. Now comes The Kardashians, the true story that will make headlines and shock even the most loyal fans. This audiobook will make listeners gasp, cringe, and take to social media. An ear-opening biography involving sugar-daddies and excess, it is narrated by the excellent and award-winning Holter Graham, with John Hinch. Jerry Oppenheimer, New York Times bestselling author, has written several unauthorized biographies of public figures, including Hillary and Bill Clinton, Anna Wintour, Rock Hudson, Martha Stewart, Barbara Walters, Ethel Kennedy, Jerry Seinfeld, and the Hilton family. In addition to his work as a biographer, he has worked in several different capacities as a journalist, including as an investigative reporter and a producer of television news programs and documentaries.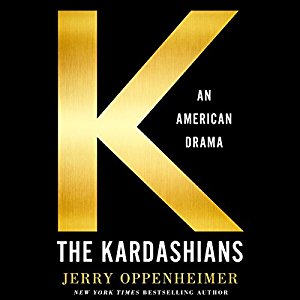 How we came to this moment is revealed by Jaron Lanier, the father of virtual reality technology, in his new book DAWN OF THE NEW EVERYTHING. He explores the connections between technology, philosophy, and people living in the real world. The audiobook, narrated by Oliver Wyman, is a fascinating blend of memoir and future science, colored by his personal story and the facts which are often ignored in our headlong rush toward "the internet of things." An unhappy childhood in the deserts of El Paso and Albuquerque with his father spark reflections on what constitutes being a real human versus an avatar in a computer constructed universe. The current propensity to use technology for spying on people, together with social platforms like Facebook and Twitter becoming juggernauts that "stand in" for actually talking to people in person (or even on the phone) are decried as not fulfilling tech's potential for good. (A similar stance is taken by the author of "The Filter Bubble," in which only short term profits matter to giant corporations that exploit the data to mine users while pointing to bottom-of-the-barrel products that sell best, like Grand Theft Auto 5, which made a billion dollars in three days of release, allowing the virtual experience of killing cops and civilians.) Lanier is critical of the total immersion society is having with their gadgets (a 2010 book by him was You Are Not a Gadget: A Manifesto.) If "offbeat" is a bad word, and not a popular one in our conformist culture, that is clearly a loss, because "offbeat" is also another word for being original and new. Wikipedia is also part of this "mob rule" mindset in which the "factoids" that Ray Bradbury once talked about in Fahrenheit 451 stand-in for actually thinking and reading. Quantity has taken precedence over quality, and bigger is considered "better." (Ask Mr. "Wonderful" on Shark Tank.) Hailed by physicists like Lee Smolin, Lanier's humanistic approach to VR, AI and the Internet is understood more clearly in this new book, which offers more perspective on his being "one of the most original thinkers and writers in technology," and points the way to correcting the road which the Information Age is currently traveling.
In fiction, Ella Warren loves her job working for celebrity news magazine, The Life, as an undercover reporter. Her evenings are spent using her alias to discreetly attend red carpet events, nightclubs, and Hollywood hotspots like the fabulous Chateau Marmont, where her eyes are always peeled for the next big celebrity story. When Ella's new Devil Wears Prada-type boss starts a not-so-friendly competition among the reporters to find an exclusive story or be fired, the stakes are higher than ever. But is being in Hollywood's elite inner circle worth jeopardizing her friendship with budding actress Holiday Hall and her relationships with her boyfriend and her family? As the competition grows fiercer, her life becomes intertwined in a public scandal that may cost her everything.
A juicy, big-hearted audiobook about a young woman who loses herself in a fast-paced, glamorous world where finding your authentic self isn't easy. ACCORDING TO A SOURCE by Abby Stern is narrated by Therese Plummer. Abby Stern has been a Hollywood insider and freelance celebrity reporter for over seven years. She has covered red carpets and interviewed A-list celebrities for People magazine, among others. Her fascination with the entertainment industry will never tire. She resides in Los Angeles with her dignity (mostly) intact and shattered dreams of a stand-up comedy career.
And don't forget my own FAME ISLAND, narrated by an Emmy winner, directed by a Grammy winner, and now also an ebook under the KindleUnlimited program. If you're a member, it's free. If not, it's $3.99. Based on a true story about a Powerball winner who disappears with a plan to be famous for more than just 15 minutes!