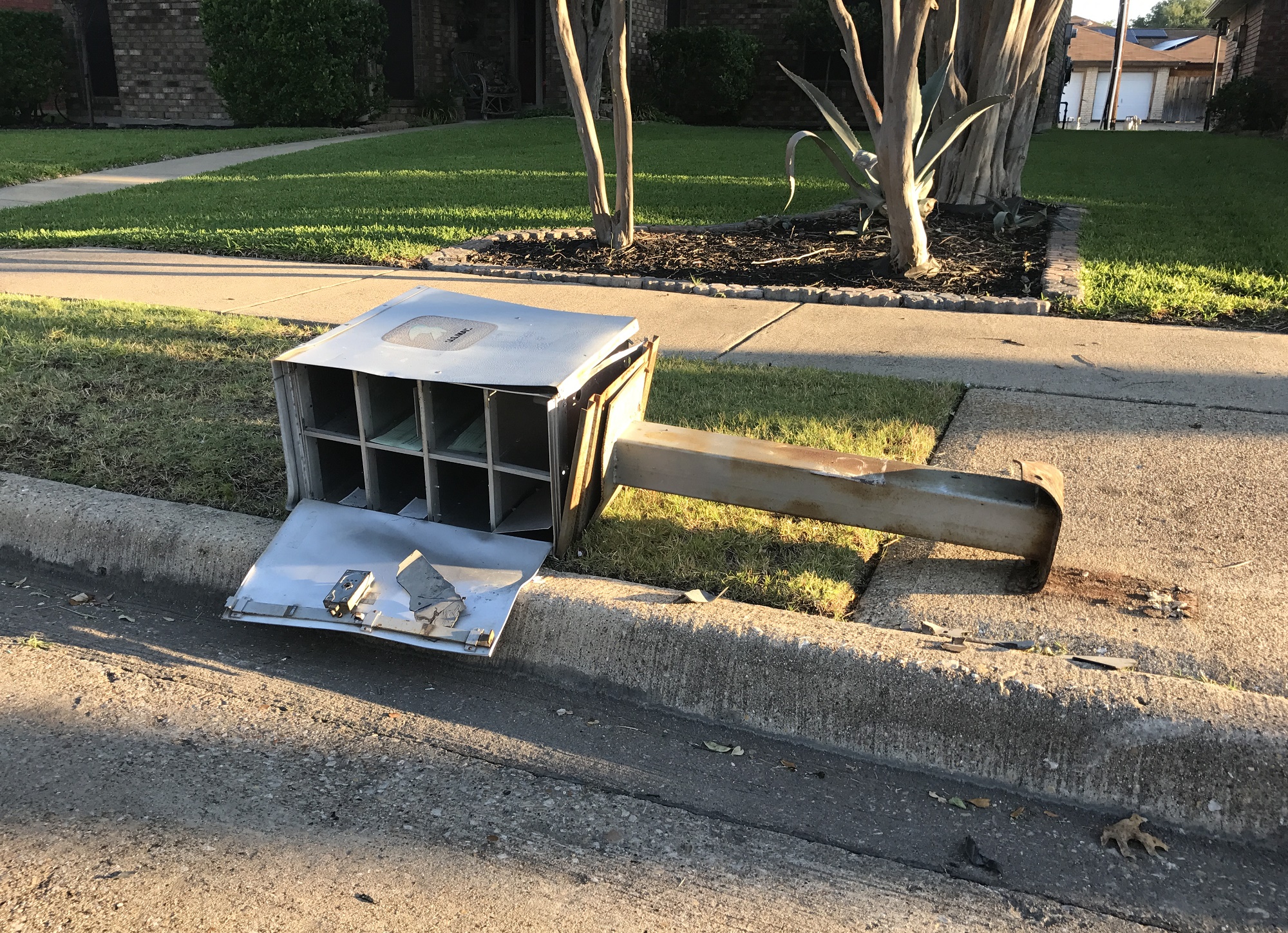 By Tom Wakefield, PostalMag.com
I signed up for the U.S. Postal Service's Informed Delivery service several weeks ago. The USPS sends me a daily digest via email of the day's letters sorted by automated equipment. So far the service has been highly accurate and I have received all of the letters that were included in the daily digest.
Last Friday I noticed that my street's community NDCBU mailbox was down and that the mail was missing from the box. I didn't know if the mail had been stolen or perhaps the letter carrier had taken the mail back to the station. I called the police, they said it had been a hit and run. I called the Mesquite, Texas Post Office, the local number listed on the Internet, but that call was rerouted to the Postal Service's 1-800 number where I was told there would be a TWENTY TO THIRTY MINUTE WAIT FOR THE NEXT AVAILABLE REPRESENTATIVE. WOW.
Immediately I was concerned about identity theft, especially since I've logged a number of news stories over the last several months about mail being stolen from NDCBU boxes around the country. I immediately went to my Informed Delivery Daily Digests in my email. Unfortunately, the statement to one of my largest accounts had been delivered that day and was missing.
I obtained the inside phone number to the Mesquite Post Office, and of course, found a person too busy to care. The person said if the mailbox is missing the mail must have been stolen. I wanted to know more, such as had the mail actually been stolen or had it been brought back to the post office for pickup. I found a more direct number to the delivery supervisor who was unhappy that I had called with my problem on the emergency carrier line. He angrily wanted to know how I got that number. I told him that I was actually a letter carrier with an emergency. LOL, he didn't laugh. Nevertheless, the supervisor told me curtly the mail had been brought back to the station and was available for pickup, which hopefully is the case.
Without Informed Delivery I would not have known what mail was missing. This information was very important in determining who I needed to contact over my possibly compromised mail.
The Informed Delivery service is currently rolling out to major markets around the country and I urge you to sign up when it is available in your area.
For more information visit: https://informeddelivery.usps.com/
Informed Delivery Screenshots