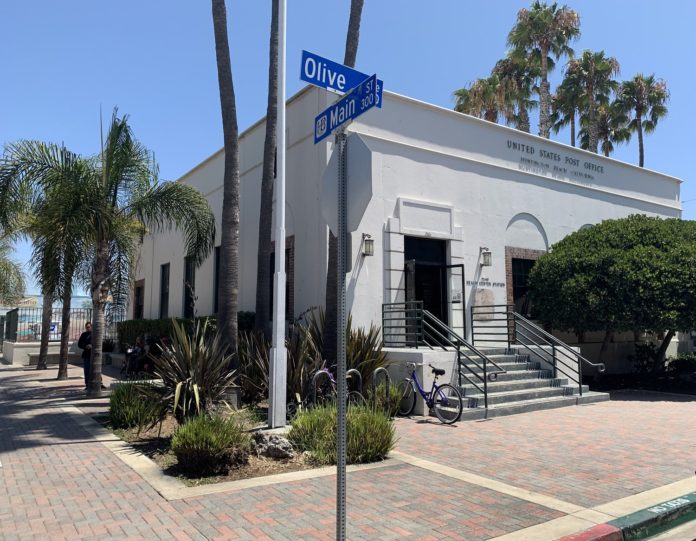 The Huntington Beach, California Post Office serves ZIP Code 92648.
The historic post office was a Works Progress Administration (WPA) project built during the Great Depression. The building was completed in 1935. Today, the post office retains its historical heritage both inside and out. Located just a few blocks from the beach near the popular Huntington Beach Pier, the post office enjoys favorable weather and cool breezes.
Photos by PostalMag.com, some rights reserved.
Huntington Beach Post Office
316 Olive Ave
Huntington Beach, CA 92648
Huntington Beach Post Office Photos