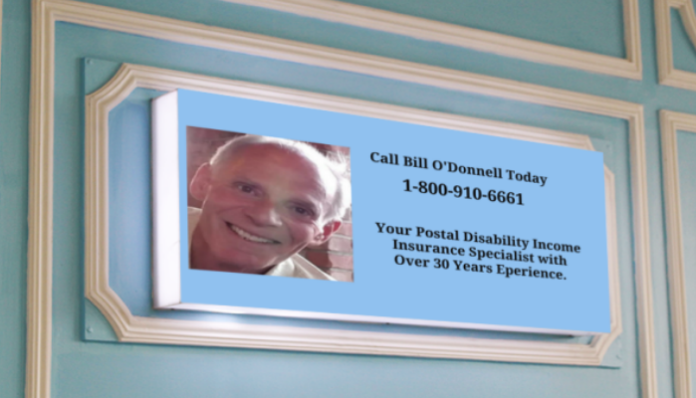 PROTECT YOURSELF – PROTECT YOUR FAMILY
Did You Know?
The U.S. Postal Service reports "more severe injuries than any other employer", according to OSHA.
3 of the most common injuries to Postal Employees are slips & falls, strain injuries, and dog bites.
According to the GAO (Govt. Accountability Office), an average of 34,000 injuries to Postal Workers occurs each year while on the job! Imagine how many other injuries occur to Postal Employees while off the job!
Q AM I COVERED ON OR OFF THE JOB?
A YES. 24-7 COVERAGE ON OR OFF THE JOB. NO ONE IS DENIED COVERAGE.
Q WHEN DOES MY COVERAGE START?
A WHEN THE FIRST PREMIUM COMES OUT OF YOUR PAYCHECK. GENERALLY WITHIN 2 WEEKS.
Q WHEN DO MY BENEFITS START?
A BENEFITS START ON THE 15TH DAY. NO LONG WAITING PERIOD TO RECEIVE YOUR MONEY.
Q ARE PRE-EXISTING CONDITIONS COVERED?
A ANYTHING THAT IS WRONG WITH YOU NOW OR WITHIN THE LAST 12 MONTHS IS CONSIDERED PRE-EXISTING AND WILL NOT BE COVERED IN THE FIRST 12 MONTHS OF YOUR COVERAGE. AFTER THAT, ALL PRE-EXISTING CONDITIONS ARE COVERED.
Q IS PREGNANCY AND COMPLICATIONS DUE TO PREGNANCY COVERED?
A YES, BUT YOUR COVERAGE MUST ALREADY HAVE STARTED BEFORE YOU BECOME PREGNANT.
Q CAN I STILL ENROLL IF NOT YET A CAREER EMPLOYEE?
A ABSOLUTELY. ALL POSTAL EMPLOYEES ARE ELIGIBLE, IE: CCA, PSE, MHA, AND ALL CAREER EMPLOYEES.
Q CAN I USE MY COVERAGE IN THE FIRST 12 MONTHS?
A ABSOLUTELY. ANYTHING THAT IS NEW (NOT PRE-EXISTING), IS COVERED DURING THE FIRST YEAR.
Q WHAT ABOUT WORKERS COMP?
A YOU'LL COLLECT 50% OF YOUR DISABILITY BENEFIT IN ADDITION TO YOUR WORKERS COMP CHECK. IF WORKERS COMP IS DENIED YOU WILL RECEIVE 100% OF YOUR DISABILITY BENEFIT AMOUNT
Q CAN MY COVERAGE BE CANCELLED?
A YOU CAN ONLY BE CANCELLED FOR NON-PAYMENT.
Q WHAT IS THE AMOUNT OF MONTHLY INCOME I WILL RECEIVE?
A YOU CAN CHOOSE THE AMOUNT OF INCOME YOU'LL RECEIVE FROM $1200-$2000 PER MONTH. THE PAYMENTS ARE TAX FREE.
Q WHAT ABOUT PAYROLL DEDUCTION.
A PAYROLL DEDUCTION IS APPROVED.
Postal – Federal Benefits is a 20 + year old insurance company specializing in disability insurance. Their primary focus is helping federal and postal employees obtain the coverage they need, in order to protect individuals and families from a devastating financial loss due to injuries on or off the job.
If you have any other questions please don't hesitate to call us at 1-800-910-6661.