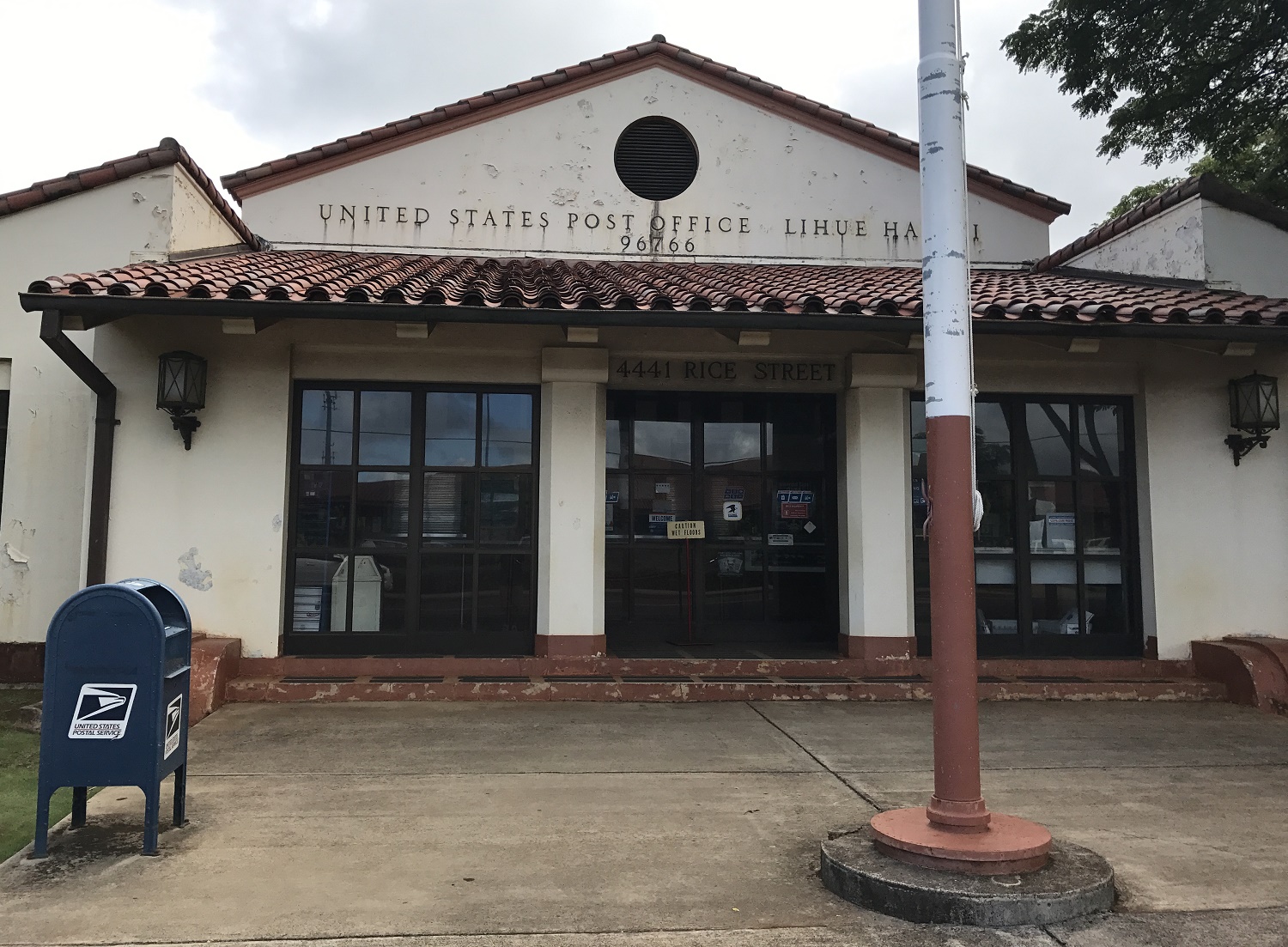 Should the USPS close the historic downtown Lihue Post Office on the island of Kauai (Hawaii)? That is a question that will be addressed at a community meeting on October 11th, 2017. USPS real estate specialist Greg Shelton will be in attendance to answer questions.
In January 2017 the Lihue community learned of USPS plans to shut the post office and move operations to a carrier annex near the Lihue Airport, about 1.3 miles away. The local community has organized efforts to save the post office.
I visited the Lihue Post Office on September 10th, 2017 to see what all the fuss is about. It was a Sunday, so it was closed, yet I saw a consistent stream of people entering the building to check their P.O. Boxes (there are a lot). The post office, built during the Great Depression, is beautiful, and a great Monkeypod tree provides shade. The post office is located on one of Lihue's main streets near the main county, government and business offices. It appears the town grew around the post office (built in 1938) and nearby governmental buildings.
Though the USPS cited financial concerns for relocating the post office, parking and traffic were also cited. This argument is mixed. Parking is indeed limited at the location, but since the post office is located in central downtown it is within walking distance of many offices and businesses (unlike the airport). And a relocation would force hundreds of people with P.O. Boxes to drive to the airport for their mail.
Below are photos I took of the post office on my visit.
By Tom Wakefield, PostalMag.com
Photos