The U.S. Postal Service and Canada Post will dedicate joint History of Hockey stamps at a ceremony at the Little Caesars Arena in Detroit on October 20th, 2017. The U.S. and Canadian stamps will feature the same designs but will be offered separately by each country with respective identifying marks. The U.S. stamps will be issued as Forever stamps.
The two stamp format is tête-bêche – a joined pair of similar images in which one is upside down. The top stamp features a modern player while the mirrored image underneath features a vintage player. The selvage – or area outside the stamps on the souvenir sheet – features a father teaching his daughter how to play hockey on a pond.
History of Hockey Stamp Photos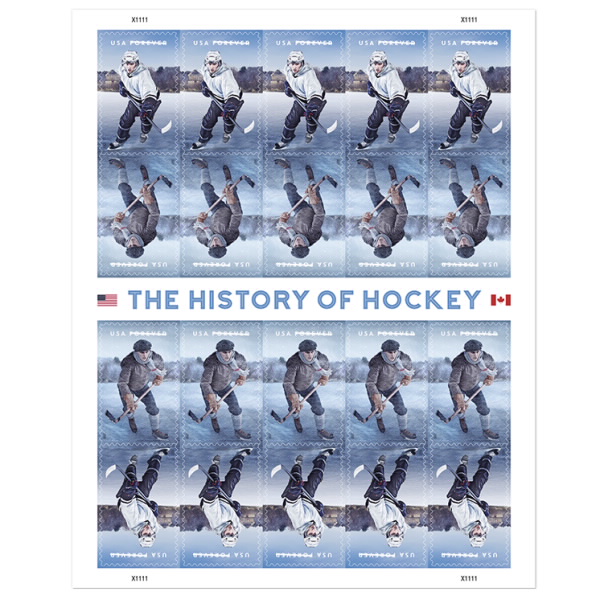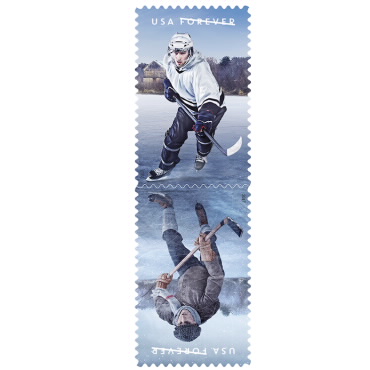 Below: The Canadian version appears to be identical except for the words Canada on the hockey sticks.