TOP STORIES
Postal Service Wants to Slash Benefits for Postal Workers


6.18.2019 - HuffPost reports: "The change to pension contributions would amount to a cut in take-home pay for hundreds of thousands of workers, while saving the agency nearly $7 billion. The change in employee leave policy would combine vacation with sick days, likely resulting in fewer overall days off for workers. That element is estimated to save the agency more than $5 billion." - Comments (Count)
@workplace
APWU: Contract Negotiations Headed to Arbitration After Mediation Fails - Comments (Count)
230 Post Offices to be Test Sites for Consolidated Casing - Comments (Count)
@postal

Just ruined this USPS driver's day.

Stack that DPS over by the left side door.

Rain, shine or ice cream time!

USPS Honors George H.W. Bush With Forever Stamp

You can find us almost anywhere, even in the middle of the Mojave Desert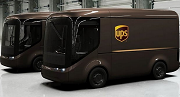 UPS electric trucks to be tested in London and Paris

Knickerbocker Station, NY

Toutle, Washington Post Office

When that package you thought wouldn't fit in the box, fits in the box!

Time for a detour on my route

No matter where you are, we always deliver to you.

Rose, NY Post Office

Why you wear high socks to work

After 42 years with the USPS and sending 5 kids to college!

Honorary mail carrier

School bus vs mail truck. School bus won

Postal Holidays 2019
January 1 - New Year's Day (Tue)
January 21 - Martin Luther King Jr. birthday (Mon)
February 18 - Washington's Birthday (Mon)
May 27 - Memorial Day (Mon)
July 4 - Independence Day (Thu)
September 2 - Labor Day (Mon)
October 14 - Columbus Day (Mon)
November 11 - Veterans Day (Mon)
November 28 - Thanksgiving Day (Thu)
December 25 - Christmas Day (Wed)