TOP STORIES
Mail Processing Overtime Audit Finds USPS Way Over Plan
6.22.2019 - The USPS OIG reports: "Specifically, the Postal Service planned for about 18.5 million overtime workhours and 767,000 penalty overtime workhours for FY 2018. The actual overtime workhours used were 26.7 million (44 percent over plan) and the actual penalty overtime workhours used were 1.7 million (126 percent over plan). This occurred, in part, due to implementation of the F1 Scheduler at the beginning of FY 2018." - 5 billion less pieces, 5,000 less employees, overtime costs up $257 million! -

GovExec: After dramatic workforce reductions, Postal Service sees spike in overtime hours

- Comments (Count)
Postal Service Wants to Slash Benefits for Postal Workers


6.18.2019 - HuffPost reports: "The change to pension contributions would amount to a cut in take-home pay for hundreds of thousands of workers, while saving the agency nearly $7 billion. The change in employee leave policy would combine vacation with sick days, likely resulting in fewer overall days off for workers. That element is estimated to save the agency more than $5 billion." - Comments (Count)
@workplace
APWU: Contract Negotiations Headed to Arbitration After Mediation Fails - Comments (Count)
230 Post Offices to be Test Sites for Consolidated Casing - Comments (Count)
@postal

USPS Safety and Engagement Video for the NNJD

You are the current resident!

Just ruined this USPS driver's day.

Stack that DPS over by the left side door.

Rain, shine or ice cream time!

USPS Honors George H.W. Bush With Forever Stamp

You can find us almost anywhere, even in the middle of the Mojave Desert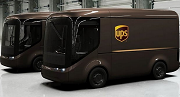 UPS electric trucks to be tested in London and Paris

Knickerbocker Station, NY

Toutle, Washington Post Office

When that package you thought wouldn't fit in the box, fits in the box!

Time for a detour on my route

Postal Holidays 2019
January 1 - New Year's Day (Tue)
January 21 - Martin Luther King Jr. birthday (Mon)
February 18 - Washington's Birthday (Mon)
May 27 - Memorial Day (Mon)
July 4 - Independence Day (Thu)
September 2 - Labor Day (Mon)
October 14 - Columbus Day (Mon)
November 11 - Veterans Day (Mon)
November 28 - Thanksgiving Day (Thu)
December 25 - Christmas Day (Wed)