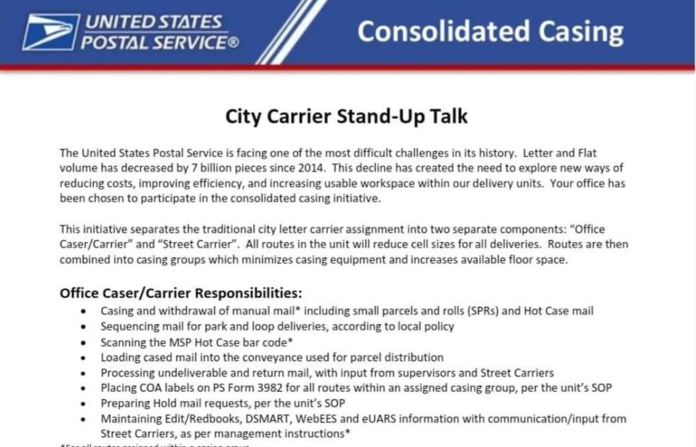 Updated information about the Postal Service's consolidated casing test.
4/26/2019
NALC Files National Level Grievance Over Consolidated Casing:
"NALC has filed a national level grievance regarding the Postal Service's unilateral implementation of the consolidated casing initiative scheduled to begin in the Annandale, VA Post Office in May. The Postal Service plans to expand the initiative to over 200 additional locations this summer. The letter initiating this grievance and NALC's questions to the Postal Service on this initiative may be viewed here.
NALC will provide assistance to branches involved in this test. Branch officers, representatives, and members with questions should contact their national business agent's office. NALC will provide updates on this test as they become available."
(SOURCE: NALC)
4/23/2019
The president of NALC Branch 132 (Dallas) reports: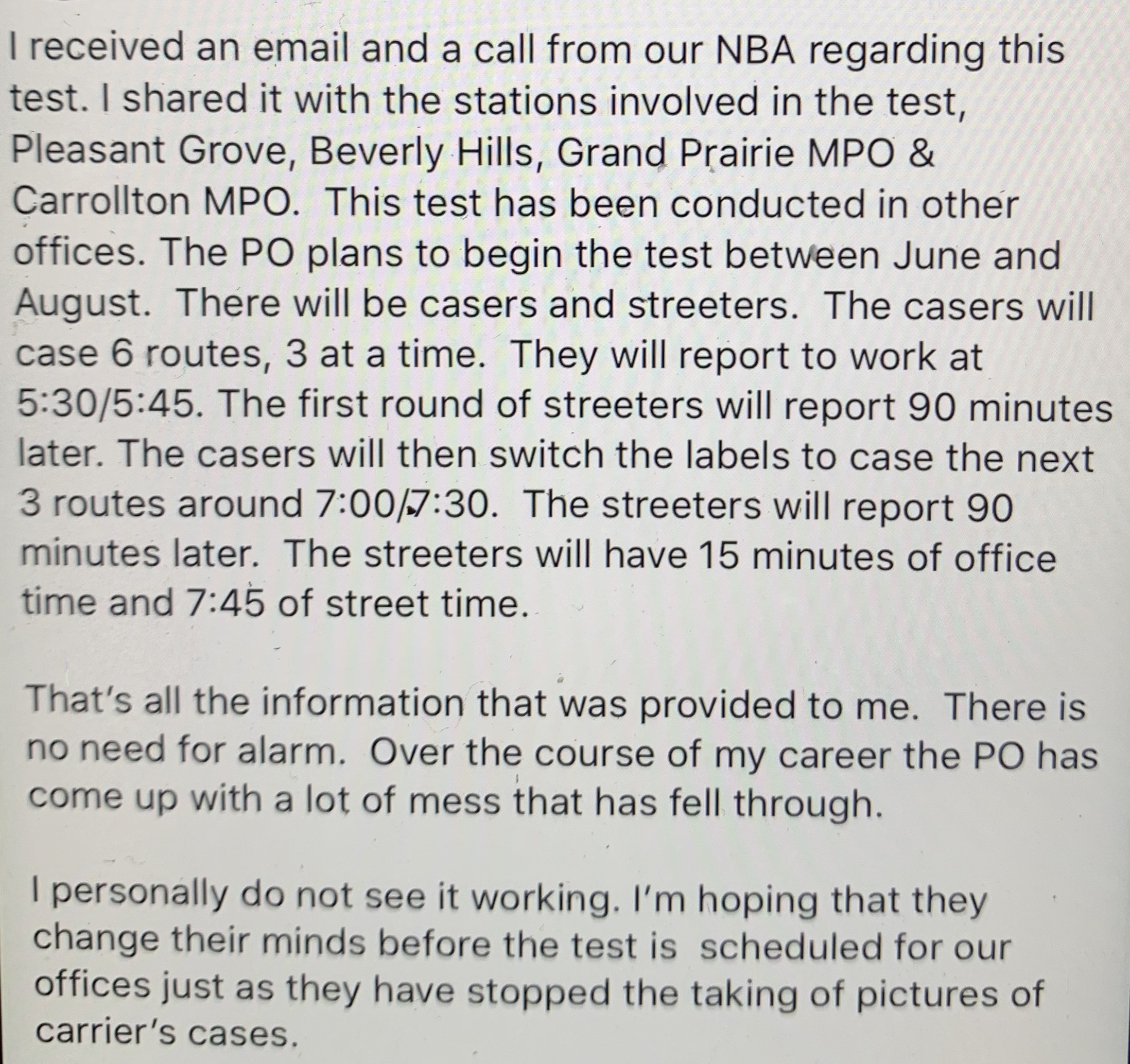 Comments:
The selected test sites are all generally lower volume offices.
Apparently, there will be a new and quicker method to change labels?
In the Dallas area, trucks from the plant sometimes arrive at 8AM or later. If the first routes have already been pulled down (and the labels changed) and new NLM letters arrive (for example), how will the letters be worked in?
4/22/2019
NALC Branch 358 reports:
"Over 230 post offices nationwide will be test sites for this process. Phase 1 will be in May, Phase 2 in June, and Phase 3 in August.
Under this test, carriers will either be "casing multiple routes" or "delivering on the street for 7 hours and 45 minutes."
According to the standup talk notice, it appears that one carrier case, which is currently configured for one route, would have two or more routes in the one case, with reduced wicket spaces for each delivery point.
Sources: NALC Branch 358 Facebook Page, 21st Century Postal Worker