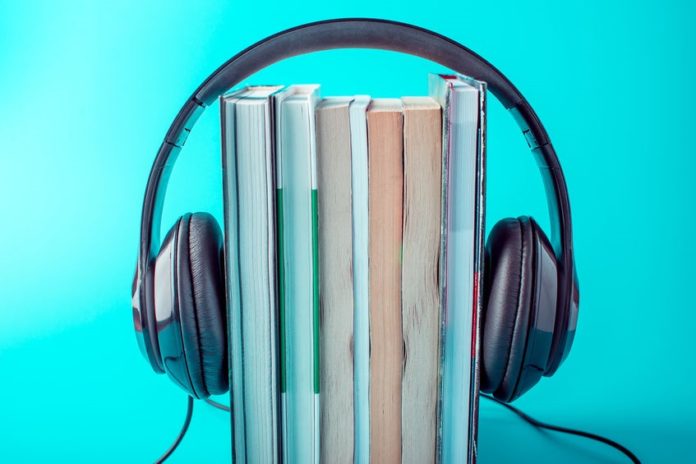 July 2004 – Audiobooks reviewed by Jonathan Lowe
THE BREATHTAKER by Alice Blanchard is a suspense novel about a serial killer who chases tornados in Oklahoma and Texas because it provides him with the perfect cover to commit murder. Unafraid of the horrific chaos, the killer is tracked by a police chief who soon has his own personal reason to discover the truth. As read with controlled power by actor Peter Coyote, and with gripping yet unobtrusive sound effects throughout, this Time Warner audiobook possesses a narrative drive which never slows enough to lose listener interest, nor does an obligatory romance or tangential back story interfere with the force of the telling. On track like a tornado, the audiobook moves with relentless pacing toward a breathtaking conclusion, aided by fine writing and rare originality. If you liked the movie "Twister," here is that movie on steroids, with better research. It is among the two or three best audiobooks I've heard so far this year.
Norman Dietz reads DARK STAR SAFARI by Paul Theroux for Recorded Books. In this case "safari" means journey, as the veteran travel writer endures heat, mosquitoes, unexpected interruptions, and even bullets on his way from Cairo to Cape Town via car, train, boat and cattle truck. But this is no reality show, and Theroux is no empty-headed TV contestant on a race. He's a philosophical observer in no hurry to discover modern Africa, where he also once lived and taught. And what's the most surprising truth repeated throughout this 23 hour production? That despite all the charity work done over decades, almost nothing has changed for the better because Africans themselves are left out of participating in any so-called "solutions." It's an interesting and yet sobering travelogue, and an indictment of corruption on all levels.
Next, Dick Hill reads PEACE KILLS by P.J. O'Rourke for Brilliance Audio. The political essayist and humorist has turned foreign correspondent here in an examination of several American wars, and as a followup to his bestseller "Give War a Chance." Visiting countries on the brink of conflict, O'Rourke ruminates on the injustice and absurdity of our forcing democracy on people with completely different values, and then he too observes all our well-meaning aid workers with a satirical eye. True, you can't move without friction, but whoever said rebuilding Iraq wouldn't be easy sure had a gift for understatement! P.J. has a gift, too, although the book's talented narrator doesn't have quite the same unambiguous material he had to work with in "Boogers Are my Beat" by Dave Barry.
Barbara Rosenblat reads DIVORCED FROM THE MOB by Andrea Giovino for Blackstone Audio. It's a memoir by the former wife of a mob drug runner, a woman who tried to raise a family while FBI wiretaps and sting operations were going down in her Staten Island neighborhood. Sound like "The Sopranos"? You bet. Written with Gary Brozek, this true story details Giovino's life both in and outside the mob, following her divorce and courageous refusal to disappear under the Witness Protection Program. And Rosenblat, who once again won best female narrator at the Audie awards this year, here delivers the goods in a criminally consistent manner dictated by the material.
Finally, on a sweeter note, Oliver Wyman reads CANDY FREAK by Steve Almond for Highbridge Audio. You heard me right, the author of this fascinating book about candy is named Almond, and his joy is to describe the subtle textures and flavors of all the candies he has ever fixated on since childhood. Not only does he enumerate all the bars he's encountered, but Almond also takes listeners on a tour of chocolate factories, and practically sings his love of Oompahs, Twin Bings, Goo Goo Clusters and the Caravelle bar. Narrator Wyman gives an enthusiastic read, almost as though he's an obsessed freak, too. Of course if this was sports, you'd say "oh, well, that's normal," but I wonder how much the author weighs, because he's certainly not playing tennis or following the Atkins plan.
August 2004 – Audiobooks reviewed by Jonathan Lowe
Actor Campbell Scott reads SHADOW DIVERS by Robert Kurson for Random House Audio. It's the true story of two men who discovered a German U-Boat sunken in deep water off the coast of New Jersey, and their many obstacles in exploring and later identifying it. Who could have guessed how difficult this challenge was for divers Chatterton and Kohler, or how this mysterious U-Boat got there in the first place. Campbell Scott, son of the late George C. Scott, is as appropriate a narrator here as he was reading "Seabiscuit." The story is almost as complex, and is also part tragedy in that, had the U-Boat not been discovered, three men on the dive team would be alive today. While several incidents may seem overly dramatized in print, Scott, seen in the movies "Roger Dodger" and "The Spanish Prisoner," maintains an understated tone throughout this fascinating account.
Will Patton reads IN THE MOON OF RED PONIES by James Lee Burke for Simon & Schuster Audio. It's a mystery novel set in Montana about the murder of two mysterious men by a young activist for the rights of Native Americans. Johnny American Horse has been arrested, and it's up to Billy Bob Holland to uncover the shadowy circumstances behind it, and why an enigmatic government agent hovers nearby while recently-released criminals target his own life and family. Burke is a master writer, winner of two Edgar awards, and the paring of his regionally flavored fiction with reader Will Patton–someone so adept at these accents–is a stroke of genius. After hearing this, you'll want to pick up other Burke/Patton titles, set in Louisiana, like "Jolie Blon's Bounce" and "Purple Cane Road."
Actor John Peakes reads JUSTICE FOR NONE by Gene Hackman and Daniel Lenihan for Brilliance Audio. It's the second novel for the famed actor and his co-writer, the first being "Wake of the Perdido Star." This one is set in Vermilion, Illinois on the brink of the Great Depression, and follows Boyd Carter, a troubled WW I veteran, on the run after being suspected of murdering his estranged wife. Is he guilty? Carter joins forces with another wrongly accused man to see if they have a shot at justice. Narrator Peakes has about as much talent for audio narration as Hackman has for screen acting, and that alone makes this slice of life historical novel worth a listen.
Mark Bramhall reads THE TARNISHED EYE by Judith Guest for Blackstone Audio. It's one of those books you may want to listen to twice, as it's an unusual combination of literary novel and serial killer thriller, about a Sheriff who, while grieving for the loss of his infant son, is called on to investigate a neighbor family's murder in a small town in northern Michigan. The author of "Ordinary People" and "Second Heaven," Guest is known for creating well developed characters who seem alive, quirks and all, but since the public seems to be buying gruesome storylines, she's decided to try one with her own special attention to detail. Bramhall is an accomplished narrator and actor with a style befitting this less than cosy mystery that, oddly, will appeal to women especially.
Scott Brick reads I, ROBOT by Isaac Asimov for Random House Audio. It's the classic story about a future world where robots not only assist us, but begin to compete with us, while following the rule that they must not harm us in any way. But rules are made to be broken–or at least sidestepped–in this science fiction adventure of robotics and semantics, where the question soon becomes "what makes us human?" Scott Brick tells me that he enjoys the SF genre, and can also be heard on the latest Dune prequel "The Battle of Corrin." Don't expect I, ROBOT the book to match the movie scene for scene, and you're in for an entertaining and well narrated look at what we may be facing soon, although not as soon as Asimov predicted.
The inimitable Martin Jarvis reads AS THE CROW FLIES by Jeffrey Archer for Audio Renaissance. It's the story of the enterprising Charlie Trumper, a kid who grows up in London's East End slums just before WW I takes him away. A budding shopkeeper, Charlie returns from war to find that his prospects have changed, while an enemy dogs his every move. It's a generational story, typical of the talented English novelist Archer, now recorded for the first time on audio by one of the most lively narrators in the business. Written in 1991, "As the Crow Flies" is an endearing story about an honest trader seeking his fortune. An interview with the author follows the production as a bonus track.
Finally, actor Barry Bostwick reads SKINNY DIP by Carl Hiaasen for Random House Audio. It's an offbeat mystery novel about a lazy and corrupt marine scientist who pushes his wife off the railing of a cruise liner when he discovers that she's figured out his scams. Unfortunately for Chaz Perrone, Joey survives by clinging to a bale of Jamaican pot, and plots revenge. Soon thereafter his life begins to unravel, with her unseen assistance, until what we end up with is a clever indictment of south Florida politics while being entertained by a writer who reads like a tipsy Dennis LeHane in a clown suit. Bostwick is ideal in tone for the mostly deadpan read, fresh off his role on TV's "Spin City," and gives life to the unscrupulous characters with his talent for understated irony.
September 2004 – Audiobooks reviewed by Jonathan Lowe
The prolific Grover Gardner narrates BURY THE LEAD by David Rosenfelt for Listen & Live Audio. It's a legal thriller about a half baked criminal defense attorney in New Jersey who must come to the aid of a local newspaper editor when one of their star reporters starts getting messages from a brutal serial killer. Oh sure, I know there's enough serial killer books on the market as it is, but the saving grace to this audiobook is that the protagonist doesn't take himself too seriously, and Rosenfelt is good at snappy, funny dialogue and unexpected plot twists, too. Kinda like real life. Having Grover Gardner narrate is another big plus. Gardner's golden voice can be heard on over 500 audiobooks so far, including the 9/11 Commission report, as he's probably the most listenable voice in the business. . .now that's one smooth talker.
Rene Auberjonois reads BRIMSTONE by Douglas Preston and Lincoln Child for Time Warner Audio. It's a suspense novel about an investigation in the Hamptons of the grisly murder of an art critic. Found in a barricaded room, with a melting cross branding his chest, Jeremy Grove is suspected to have been killed by the devil, after breaking a pact with him. FBI Special Agent Pendergast's investigation leads him to New York and then to a castle in Italy for a final twist. It's an enjoyable romp featuring both the supernatural and the evils which lurk in the hearts of men, as narrated by a Hollywood actor who is best known for his role on "Star Trek: Deep Space Nine." Auberjonois nails the accents while Preston and Child, who also co-wrote "Relic" and "Riptide," nail shut yet another coffin lid, this time on the smell of burning sulfur.
Next, Jim Bond endures the STONE OF TEARS by Terry Goodkind for Brilliance Audio. It's an epic fantasy novel, sequel to "Wizard's First Rule," about a simple woods guide turned "Seeker of Truth" in a world where the evil Darken Rahl has summoned sinister powers from the underworld to wreak havoc on the world above. Can Richard Cypher, Kahlan, and Zedd prevent Rahl from releasing the Keeper itself from entombment? The very listenable Mr. Bond (not 007) reveals the answer in this 35 hour unabridged production, and although I'm not sure where and when this created world is suppose to have existed, escape from our own is the whole point here, isn't it? More imaginative than watching reality TV or game shows, anyway.
For laughs, Dennis Miller reads his new audiobook STILL RANTING AFTER ALL THESE YEARS for Harper Audio. What can you say about the Emmy winning comic and producer of his own show on CNBC, except maybe "come again?" The allusions accumulate so fast and furiously here that, unless you're as quick witted as Dennis himself, you may want to rewind. Once more the intellectual funnyman covers all the bases, from political terrorism to Enron to obsessed parents in a scattershot blast of opinionated angst so intent on release that he makes a Starbucks addict look like a Bobby Fischer fan. The second CD on this 2-CD set is so good that whatever your politics, you have to admire his offbeat but no-nonsense logic. Now if only Dennis could be installed as White House press secretary for life, we'd ALL think twice about looking to Washington to solve our problems.
Finally, Scott Brick reading the Dune prequel THE BATTLE OF CORRIN by Brian Herbert and Kevin J. Anderson for Audio Renaissance. It's the final epic in a trilogy of science fiction novels leading up to the time of Frank Herbert's classic, about the war against the thinking machines following the death of freedom fighter Serena Butler. Here, the last great computer leader has unleashed a virus against humanity which only the spice of Arrakis has a hope of defeating. Narrator Brick shared an Audie award for his reading of the first Dune prequel, and can also be heard narrating I, ROBOT. It's an involving story based on the novel which also inspired "Star Wars," and an interview with the authors can be heard at the end of the production.
October 2004 – Audiobooks reviewed by Jonathan Lowe
THE EGYPTOLOGIST by Arthur Phillips is a Recorded Books unabridged title about a researcher with the odd name of Ralph Trilipush who discovers, not the tomb of Tutankhamun, but some hieroglyphic pornography. What does an Australian detective hunting a murderer have to do with it? You'll have to listen to learn. With a brilliant ending, this involving literary tale has garnered high praise with many critics, and is read by no less than four narrators, including the inimitable (and here appropriate) Englishman Simon Prebble, Gianfranco Negroponte (there's a name for you), Gerard Doyle and Bianca Mato. At over 16 hours, though, you'd probably reach Egypt before you finish, or pull down a double shift, so go home, close your eyes, and have yourself an armchair adventure instead.
PLENTY OF PRETTY GOOD JOKES is performed by the cast of the Prairie Home Companion radio show for Highbridge Audio. It's a four and a half hour production taken from Garrison Keillor's annual joke shows over a number of years, and includes corny knock-knock jokes, chicken jokes, lightbulb jokes, lawyer jokes, blonde jokes, bar jokes, and even risque jokes…although nothing dirty, as this is for Minnesota Public radio. Guests include Paula Poundstone, Calvin Trillin, Roy Blount and many others. So if you're tired of all the depressing news you hear these days, I recommend a laugh or ten to restore sanity. By the way, did you hear Wal Mart is going into Iraq? They hope to fare better than Target Stores.
Barrett Whitener reads RINGWORLD'S CHILDREN by Larry Niven for Blackstone Audio. It's a science fiction novel by the Hugo and Nebula award-winning author of the Ringworld series about an alien planet completely encircling a distant star, with three million times the surface area of Earth. That's an engineered world, of course, and there are strange goings-on there, including a Fringe war that the first human explorer, Louie Wu, encounters. The complex plot would be confusing were it not for a glossary of terms, which comes first, while Whitener's reading is measured and clear so as not to lose his audience. So if you haven't ventured beyond Star Wars in the science fiction genre, you're in for a more intelligent treat.
Next, Paul Michael reads THE TRISTAN BETRAYAL, completed by Gayle Lynds from an uncompleted Robert Ludlum manuscript, for Audio Renaissance. It's a suspense novel set in 1940 in Russia, as the Nazis rise in power and are considering invasion. Ludlum (and Lynds) postulate that an American businessman can aid a covert plan to convince Germany to invade by tricking them into underestimating Russia's strength. The complex plot also involves Stephen Metcalfe's romantic relationship with a beautiful Russian ballerina, whom he conspires to use in the deception, but who is smarter than she looks. A jump back to the present reveals a final twist that wraps up loose ends with a not unsatisfying interpretation by narrator Michael, who is deft at maintaining tension, although this is not as good a book as the previous Ludlum/Lynds collaboration, "The Janson Directive." Luckily, this novel is abridged, however, so you'll miss much of the uninspired dialogue evident in the hardcover.
Finally, the Audie award-winning Davina Porter reads WORMWOOD by G. P. Taylor for Penguin Audio. It's a historical fantasy novel set in London in 1756, about an approaching comet and the panic it incites among the residents. Is this the end of the world? A scientist's housemaid begins to suspect it could be when she overhears a prophesy written in one of her employer's ancient and evil books. And sure enough, the influence of that book soon starts drawing demons out of the woodwork. It's an unusual novel by the author of "Shadowmancer," drawing inspiration from the Bible and transporting part of Revelations into a past time of heightened superstition. With Porter as narrator, it definitely makes for an intriguing listening experience.
November 2004 – Audiobooks reviewed by Jonathan Lowe
Let's start off with an odd and quirky comic fantasy titled GOING POSTAL, a Harper Audio release about a swindler who gets the gallows yet wakes up with an angel telling him he has one chance to redeem himself–namely, to set a post office back up and running. Think Harry Potter meets Jeeves, as English author Terry Pratchett imagines machines which process mail from the future, and characters who may or may not quite literally be mad. Narrator Stephen Briggs, being English, is naturally good with English accents, and is familiar with Pratchett's earlier work, as co-author of "The Discworld Companion." There is little relevance to real postal operations here, (unlike my own mystery "Postmarked for Death," which is now an e-book at Fictionwise.com), but if you prefer Letterman over Leno, and crave a bizarre plot featuring a hero named "Moist von Lipwig," Pratchett's your huckleberry.
Into killer thrillers? Dick Hill reads THE MURDER ARTIST by John Case for Brilliance Audio. It's a mystery about the abduction of a pair of six-year old twins by a twisted killer who is one of the most unusual I've ever heard about. When Alex Callahan's boys disappear from a Renaissance Fair, he goes through all the agonies of doubt, suspicion and rage you'd expect from a young father, but when his own investigation into a few bizarre clues left at the scene leads him to a shadowy magician named "The Piper," the death of some previous twins foreshadows a diabolical link. Dick Hill is good at evoking Callahan's rollercoaster ride of emotions in this story about a parent's worst nightmare, and while the story moves slowly at times, the 14 hour ordeal might not be as believable in an abridged version.
Next, Don Bruns reads his novel BARBADOS HEAT for Blackstone Audio. It's another mystery novel, but about the murder of a congressman named Shapply who once led a crusade against offensive rap lyrics. When the congressman's son Nick gets charged, a music journalist sets off to uncover the truth and clear his friend's name. The trail leads Mick Sever from Washington to the island of Barbados, where the real killer targets him. Bruns is one of the few novelists good enough to read his own book on audio, and this short, fast-paced tale about the sordid music business makes for a diverting who-dun-it. As an advertising executive like James Patterson once was, Bruns hasn't yet taken the path to grisly glory, but time will tell whether his audience grows.
Especially for the ladies, Katherine Kellgren reads SHOPAHOLIC AND SISTER by Sophie Kinsella for Random House Audio. It's a chick lit title by the English author of the "Shopaholic" series, featuring a protagonist who obviously loves stores. This time, though, Becky Bloomwood has taken an around-the-world honeymoon only to return to London with too many souvenirs for their loft apartment, including two huge wooden giraffes. Hubby is furious, and her old best friend has a new one. Then she discovers she has a long-lost sister, but will she hate shopping? Narrator Kellgren is the perfect reader here, with her high energy and natural accent, and although the plot may be shallow, and men won't get it, there's nothing wrong with cotton candy, is there? With a pair of pink shoes to match?
Beth McDonald is one of seven narrators who reads EDENBORN by Nick Sagan for Highbridge Audio. It's a literary science fiction novel about a virus called Black Ep that devastates humanity with a near future apocalypse…as if Al-Qaeda trying to get nuclear weapons isn't enough to worry about. Only a few people survive the virus, and as the children keep diaries of their reactions to the newly empty world, a new strain comes to threaten them too. It's one audiobook that'll get you thinking about how precarious and short life for humans is on earth, and that may in turn reshuffle your priorities and perspective a bit more than watching The Apprentice or the NFL.
Speaking of the Apprentice, Bill Rancic reads his book YOU'RE HIRED–HOW TO SUCCEED IN BUSINESS & LIFE for Harper Audio. That's right, the winner of the last Apprentice has become an overnight celebrity, and so he's written a book of advice on how to get ahead in business. Can you blame him for cashing in on his 15 minutes of fame? Should you care? Of course Rancic did okay before he got to Trump's hit show, but until Trump said, "You're hired," he hadn't a prayer of getting anything published. Now other members of the show are writing books, too, including The Donald himself a second time since the show began. "You're Hired" is not without value, though, since it shows how a young man with drive and ideas, plus luck, can add his own name to the roster of guests at the Vanity Fair Oscar party.
Next, actress Kate Reading narrates the unabridged version of TRACE by Patricia Cornwell for Penguin Audio. It's the latest medical mystery novel featuring Dr. Kay Scarpetta in the C.S.I. hot seat as she returns from Miami to her home town of Richmond, Virginia at the request of the new Chief Medical Examiner there. They need Kay to help with a case involving the death of a 14 year old girl who has left only a trace of evidence behind. Besides tracking the killer on the flimsiest of details, Scarpetta faces a now- disorganized department, and must battle internal politics to get at the truth. So it's more of a look behind closed doors than just being a straight thriller. Kate Reading also narrates several other Cornwell titles on cassette and CD, and as with other audiobooks, you can also get this title in abridged format at Cracker Barrel stores or Audible.com.
A "cassette-turner" is found as Kit Flanagan reads ARE YOU AFRAID OF THE DARK? by Sidney Sheldon for Harper Audio. It's a suspense novel by the long-time novelist, TV and screenwriter, who is back with the intriguing tale of two women whose husbands have been killed for what they knew, and who must now join forces to find out why the killers are now targeting them. With a plot involving an international think tank and the manipulation of weather phenomena, the novel develops into a cross between Michael Crichton and Nora Roberts. Although depth of character development takes a back seat to a strong narrative drive and plot twists, that's a good choice here, because the people who inhabit the novel do seem real in the hands of actor Flanagan, who maintains a believable sense of tension and surprise throughout.
For non-fiction lovers, Nigel Slater reads TOAST–THE STORY OF A BOY'S HUNGER for Penguin Audio. It's a memoir reminiscent of "Kitchen Confidential," by the bestselling British author, who remembers his childhood chiefly through what he ate, and how his mother cooked for him. After his mother's death, Nigel's father hires a housekeeper who takes over her duties in a kind of cooking contest for his affections. So it's food and more food against the backdrop of his growing angst, recalled with subtlety, wit and wistfulness by the man who can tell it best. In unabridged (meaning full text format) only, at 6 hours.
Finally, actress Anna Fields reads THE FALLS by Joyce Carol Oates for Harper Audio. It's a literary novel by the author of "We Were the Mulvaneys" about a young woman whose husband has committed suicide by jumping into Niagara Falls on their honeymoon, the day after their wedding. What happens next, as Ariah Erskine waits an entire week for the body to be found, involves an unusual attraction by the man who waits with her–a bachelor named Dirk Burnaby. Narrator Fields' largely subdued reading here suits the sometimes haunting text, and graces the dramatic aspects of the tragedy with timely nuances in the dialogue of this multifaceted and multi-generational story.
December 2004 – Audiobooks reviewed by Jonathan Lowe
If you like very tall tales, Barrett Whitener reads CALLAHAN'S CON by Spider Robinson for Blackstone Audio. It's a comic science fiction novel about a group of zany bar flies who happen to have access to other-worldly powers, like teleportation and telepathy. Nevermind that they have names like "Long Drink McGonnigle" and "Fast Eddie Costigan," their lives are now interrupted by the demands of "Tony Donuts Jr." while Jake's wife Zoey disappears into time and space. What's it all mean? There's no time to explain, except that this latest of the Callahan books is also recommended by Publishers Weekly and the NY Times, while narrator Whitener was nominated for an Audie award in reading the series.
Simon Prebble reads QUICKSILVER by Neal Stephenson for Harper Audio. It's a literary novel set in Baroque-era Europe about a free-thinking Puritan seeking knowledge during a time when ambitions were often bloody and unthinking. It's also the chronicle of a street urchin turned adventurer, and of a women rescued from a Turkish harem to spy on the royals in order to reinvent Europe through the newborn power of finance. Newsweek calls this epic "sprawling, irreverent, and ultimately profound." At 24 hours on 20 compact disks, it is also narrated by Stina Nielsen, and is part of a coming audio trilogy, by the author of the science fiction masterpiece "Snow Crash." (Don't miss that one!) Science, politics, history, adventure…you couldn't ask for a more spellbinding tale told by more accomplished readers. Still, it's not for everyone.
Next, Dick Cavett reads A CHRISTMAS STORY by Jean Shepherd for Random House Audio. It's the classic tale of Ralphie Parker, a small town boy who craves a Red Ryder BB gun, and will do almost anything to get it despite all the adult warnings he hears about how "You'll shoot your eye out, kid." With music and sound effects, this audio production is the next best thing to watching the holiday movie classic based on this book, complete with the decoder rings, bullies, and Ovaltine that colored a bygone era long before latch key kids played X-Boxes. Cavett is, of course, a former talk show host and Emmy award winning performer, and he negotiates the angst-ridden turns of adolescence with a nimble hand, making this audiobook a much better Christmas gift than, say, a Donald Trump action figure or a generic Happy Meal.
Richard Ferrone reads ABARAT–DAYS OF MAGIC, NIGHTS OF WAR by Clive Barker for Harper audio. It's an odd followup fantasy by the bestselling horror author, about the abduction of a girl from Minnesota named Candy Quackenbush, who must discover why the land of Abarat seem so familiar to her before Christopher Carrion, the Lord of Midnight, takes total control of the islands. She evidently knows magic, although she can't remember learning it. It's a strange and beguiling novel read by one of the best mystery readers in the business. The Audie winning Richard Ferrone can also be heard narrating many titles for Recorded Books.
Oh, my. Here's Tatum O'Neal reading her memoir A PAPER LIFE for Harper Audio. As the youngest actor ever to win an Oscar, (for the classic movie "Paper Moon"), Tatum grew up neglected by her famous father Ryan to marry one of the most iconoclastic tennis players in history, John McEnroe. Their tumultuous relationship is recounted in Tatum's own words as she chronicles what led to her own drug addiction, and how quickly glamour turned into misery as their marriage collapsed amid struggles to raise three kids. It's a revealing book, on the heels of John's own memoir "You Cannot Be Serious." Who's more serious, here? That's for you to decide, but one thing's for sure. Marriage isn't always a piece of cake when one or both of you are headstrong Type A personalities with enough personal baggage to fill a bus.
Ron McLarty reads BLACK WIND for Penguin Audio, a suspense novel by Clive Cussler and his son Dirk Cussler featuring not one but two Dirk Pitts, about two Japanese submarines that were sent to attack the U.S. mainland in the last days of WWII, but sank offshore instead. Now someone intends to retrieve the deadly biological cargo and complete the attack, but there's a pretty marine biologist named Summer and both Dirk Pitt Jr. and Sr. to outwit first. The real life Dirk Cussler has an MBA, and was an active participant in his father's underwater explorations until he was persuaded to join dad in writing more bestsellers. Clive himself has a cameo role in the book, too, much like Alfred Hitchcock, who often appeared in his own films. If there's nepotism involved here, it's all in good fun, while veteran mystery reader McLarty possesses the instincts to carry it off, as he did reading the six-hour abridged versions of "Valhalla Rising" and "Trojan Odyssey." But if you prefer the full unabridged version, the always-on-target Scott Brick also reads that for Penguin Audio.
Want more underwater intrigue? Arguably the best Tom Clancy book was one of his first, THE HUNT FOR RED OCTOBER, published in 1984, and featuring Jack Ryan as a CIA analyst who believes one of the most technically advanced submarines in the Soviet fleet is attempting to defect. While the US Navy tries to find the sub and guide her to port, the Russians have orders to sink her at all costs. This cat and mouse game makes for some of the most rousing suspense ever written, (but which, unfortunately, Clancy has not been able to match since, opting for ever more politically entangled plots and homages to weapons and war.) To hear it unabridged for the first time on CD, listen to the engaging J. Charles as he narrates the story for Brilliance Audio. In any event, why suffer eye strain and lost time when you don't have to?