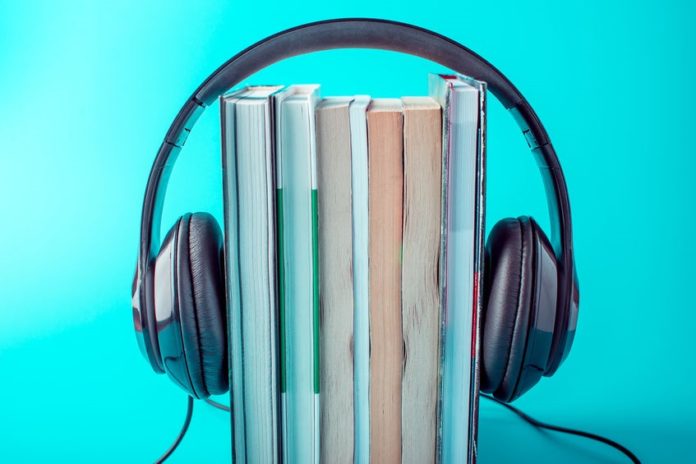 January 2007 – Audiobooks reviewed by Jonathan Lowe
Nelson DeMille is a funny man. That's an odd thing to say, considering that the author is known for his military suspense novels, like "The General's Daughter" and "Up Country." In fact, narrator Scott Brick says that he had to pause in recording DeMille's latest, WILD FIRE, because the text was so funny he couldn't continue reading. Not unintentionally funny, either, as would be the case with a bad novel. Funny, as in a scene where a man surprises his girlfriend by biting her derrière while swimming in the ocean. . . like a shark bites. Why the bizarre humor and offbeat romance? Well, you need that if the plot of your novel is about an elite men's club comprised of military leaders who have decided to blow up New York and Los Angeles in order to trigger a secret response known as project Wild Fire, which would then automatically obliterate the Muslim world. Call it breathing room, in more ways than one. DeMille is not edging into the kind of blasphemy here that has put other authors in danger, but is careful to say in an interview that he hopes his story, based on internet rumors, will never play out in real life. But you never know. These days, just about anything goes, both on and off the page. If a mushroom cloud is ever seen over New York, as a direct result of terrorism, then surely we'll see bumper stickers all over America reading "Nuke Mecca." Blasphemy or not. (Hachette Audio/6.5 hours abridged)
Somewhat less likely to happen is the plot of THE DRACO TAVERN by Larry Niven. This collection of stories and vignettes centers around a Siberian bar that attracts alien spaceships from all over the galaxy and beyond. The ships come down along the magnetic field lines at the North Pole for some reason, and their crews imbibe alcohol and other elixirs while pondering and discussing life, the universe, and everything. The setting might partly be thanks to Douglas Adams and George Lucas, but there's also real science here, so we'd have to add Carl Sagan too. Tom Weiner narrates the book, which is available on Mp3-CD for iPod use, and his voice might be recognizable to video game players as a voiceover talent. (Blackstone Audio/6 hours unabridged)
On of my favorite new books, if you can find it, is SURRENDER by Sonya Hartnett, an Australian writer with incredible depth of perception. This is a psychological thriller about a dying young man telling his story in flashback. A story about a childhood friend who is a bit loony and dangerous, with whom Gabriel has made a pact, and who he must stop when a series of arson fires envelops the town where both he and Finnigan live. The elegiac and inventive descriptions of a tortured inner landscape reminded me of the prose of Jeff Long, and in another way it's much like the natural metaphoric usage of the outer world that mirrors the inner for James Lee Burke. "Surrender" has here two meanings, and the second comes in the form of Gabriel's Doberman, who is also appropriately named "Surrender." The book is read by versatile English actor Humphrey Bower, who endows the characters with just the right wistfulness or angst. (Bolinda Audio/ 6.5 hours unabridged)
Clive Cussler and his son Dirk have a new adventure novel out titled TREASURE OF KHAN. Together, they roar through the same twisting turns that have made former Dirk Pitt novels a hit in the past. This time out it's the lost tomb of Genghis Khan, an oil survey team encountering a freak wave on a Russian lake, and a modern Mongolian who seeks to continue the quest for world domination of his ancestor by supplying oil to the Chinese, all the while making the search for oil elsewhere difficult, if not impossible. Throw in the mysterious treasure of Xanadu, and you have the makings of another escapist adventure with old friends. Richard Ferrone lends his gravelly voice to the narration, this time, standing in for Scott Brick, with generous leading and anticipation. (Penguin Audio/6 hours abridged)
Finally, in MYSTERIES OF THE MIDDLE AGES historical non-fiction author Thomas Cahill has a new book that explores the genesis of Western civilization after the Dark Ages, when medieval thinkers began to move toward science, and artists began depicting things realistically. Rome, Paris, Oxford, and Florence come under scrutiny in this history lesson that is far from dry, while exposing papal hypocrisy and greed as a tool for conquest. The subtitle of the audiobook, well read by the author, is "The Rise of Feminism, Science, and Art from the Cults of Catholic Europe." Now I wonder what will arise from our current Dark Age thinking? If not a New Age, then it may be the End Times. Food for thought. (Random House Audio/6 hours abridged)
February 2007 – Audiobooks reviewed by Jonathan Lowe
If you're in the delivery business, be it mail or oil or cattle or loaves of 12 grain bread, you probably feel under-appreciated at times. Perhaps you wonder what it might be like to switch from truck to tanker, or from barge to coal train. John McPhee's idea was just that in UNCOMMON CARRIERS, a non-fictional account of his job-hopping observations across the country and back again. Along the way, McPhee rides on an 18 wheeler hauling toxic chemicals to Washington state, then sits next to a towboat pilot negotiating the Illinois River, and finally climbs aboard the massive trains carrying coal out of Wyoming. With eyes and ears open, he portrays the transportation industry as a machine run by colorful people who are very aware of being invisible to the average folks on the street. Is it safe to crisscross your wave runner in front of a churning tugboat with massive propellers? Or your VW Beetle in front of a gasoline tank truck or a hauler carrying half a dozen SUVs? As one truck driver put it, "that guy strays any closer, and it's Beulah Land!" Near the end, McPhee visits the UPS hub in Kentucky, where "the sort" is accomplished for every parcel in the system. Thousands of conveyor belts churn inside a computer controlled building about as big as the Pentagon, next to a fleet of aircraft. Interestingly, UPS is also in the business of storing and fulfilling orders for other companies, so when you place an order for certain brands of shoes or cameras or printers, they don't come from those companies, but directly from UPS warehouses, where are placed in the sort, and then shipped that very evening. Many companies don't want you to know this, either, so the area is high security! As for the audiobook, it is narrated by McPhee himself, which is it's only flaw. Grover Gardner or another professional reader might have better enlivened the text, much like those commercials where an actor stands in for some ordinary Joe sitting in his own living room. (Recorded Books/9 1/2 hours unabridged)
According to Pat Benatar, it's a battlefield. Or is it a rose garden? Either way, love hurts. It also stinks, bleeds, inspires, confounds, you name it. For Rob Sheffield, a writer for Rolling Stone, love is the ultimate mystery–one he tries to sort out in LOVE IS A MIX TAPE, his personal anthem to a girl he met in the 90s named Renee. Renee loved him for a while, and then he lost her. The roller coaster ride that was Rob's life for that time (and afterward) is detailed in this new book about music and pop culture during the 90s. The memoir is arranged around fifteen mix tapes that coincide with Sheffield's brief relationship, and he reads the memoir himself, which does manage to bear the offbeat ring of truth. Whatever insights this young man has are rather shallow compared to his knowledge about songs, however, along with the 90s pop era when he grew up. . .not that there's anything wrong with that. As a bonus, the names of people Rob has met since working for Rolling Stone often arise, like when he once shared an elevator with Madonna. (Random House Audio/6 hours unabridged)
Less obsessed with being cool? Even if you are a city slicker, you may want to step up on the porch of a handyman and expert boat builder for an afternoon. Robb White is certainly willing to tell you about his life, too, and it is more than likely to be quite different than yours. In HOW TO BUILD A TIN CANOE, this Southern charmer takes his listeners on a wry journey up the creeks and down the rivers of his back country world, with a few surprises, recipes, and homespun humor along the way. Sections include "Sheephead Soup," and "The Giant Catfish of Mobile," and "Terrible Torque and the Floorboard Man." In addition to CD format, the audiobook is also available on Audiofy chip, for direct download onto iPod via iTunes input, simply by plugging the flash drive chip into your USB connection while your iPod is connected. This revolutionary chip medium for audiobooks also fits into standard SD card slots for other devices, and the technology allows up to 70 hours of audio to be placed on a wafer not much bigger than your thumbnail. (Blackstone Audio/6 hours unabridged)
Next, James P. Connolly has THE MASTER PLAN. Or is he just deluding himself? Either way, it's funny. The standup comic's new album explores dating, personal fitness, being half Mexican, the American Dream, and walking on the wrong side of the law. The sections of his CD tend to blend into one another, without any obvious setup or rehearsal, so it comes off as more improvisation than act. His humor is fluid, like a conversation, not raunchy or reliant on one-liners. Meaning Connolly involves the audience, and isn't averse to making fun of himself as well. I recommend listening to it, then passing it along to some gangster rapper. Some of those guys need to lighten up, and a few laughs and self deprecating insights might just be the ticket. (Uproar Entertainment/1 hour unabridged)
Yasmin Crowther is a newcomer whose first novel, THE SAFFRON KITCHEN, portrays Maryam Mazar, an Iranian woman who returns home to Mazareh, fleeing England in the process, when some secrets about her past are revealed. Leaving behind her daughter Sara and her orphaned nephew, Maryam disappears back to the world of her childhood, while her family tries to piece together the reasons for her unhappiness, before plotting to bring her back home somehow. As such, the novel illuminates a different culture, and is told with some eloquence by actors Mehr Mansuri and Ariana Fraval. The author has an Iranian mother and a British father, so it also makes sense that, for a first novel, she would write about what she knows. (Penguin Audio/8 1/2 hours unabridged)
Finally, congratulations are in order for Scott Brick, chosen as Narrator of the Year by Publisher's Weekly. Scott is an avid book enthusiast, and one of the busiest performers in the industry today. I've known him for five years now, and have profiled him for several national magazines. So congrats to you, Scott! You can sample Scott's narrative skills in the new novel by Steve Berry titled THE ALEXANDRIA LINK, which is a kind of DaVinci Code mystery/thriller involving a rare book dealer whose son is suddenly kidnapped before his shop is burned to the ground by a cartel of wealthy moguls bent on discovering the secrets of the lost Library of Alexandria. Only Cotton Malone may have the key to uncovering the library's secrets, as a former U.S. State Department operative, but the clock is running on his son as Malone journeys around the world to secure the answers he needs. Brick narrates with his usual aplomb, conveying the protagonist's desperation while slowly revealing the clues to an ancient library that housed so many lost ideas, and which now lives only in myth and legend. An exclusive interview with the author follows Brick's performance. (Random House Audio/17 hours unabridged, or 6 hours abridged as read by Erik Singer)
March 2007 – Audiobooks reviewed by Jonathan Lowe
Suppose you're an ex con artist trying to go straight when you're approached by two people in succession. First, the wife of a billionaire looking to swindle her abusive hubby, and then your own son, who tells you he needs big money to make good on a bad bet with the Russian mafia, or they're going to kill him. That's the setup to CON ED by Matthew Klein, an enjoyable romp through the life of one Kip Largo, a luckless yet intelligent sap whose fear of a lonely old age motivates him to attempt the dangerous repair of failed relationships. The story is told in the first person by narrator Norman Dietz, who couldn't be more believable as this wistful and wise observer of human foibles. Sympathy is earned here, in this must-hear tale about a con man's swan song to the ironies greed, betrayal, and fatherhood. (Brilliance Audio/9 hours unabridged)
Tyler Perry is described as a playwright, author, producer, director, composer, actor, star, reader, writer, and "entrepreneurial force," all within one paragraph on the back of his new audiobook DON'T MAKE A BLACK WOMAN TAKE OFF HER EARRINGS: MADEA'S UNINHIBITED COMMENTARIES ON LOVE AND LIFE. On the cover Perry (a big young man) is dressed as an overweight black woman with silver hair, and so, as you might suspect, this is an offbeat humorous advice book, and is based on the two movies that Perry created around the character of this pistol-packing grandmother with an attitude. With subjects ranging from sex to beauty to religion, Madea dishes out a comprehensive yet unorganized monologue consisting of snippets of memory and wisdom. Doesn't seem scripted, but that's the charm. Not everything here is side splittingly funny, but happily most is at least amusing. Now if only Madea would tour the airport hotel conference circuit like those self help seminar nuts do, then maybe that trend would finally end. (Penguin Audio/4 1/2 hours)
What did Jackson Pollock, Saul Steinberg, Fairfield Porter and Jean Stafford have in common? Well, these artists and writers all lived and worked on the east end of Long Island, along with Frank O'Hara and Willem de Kooning. In DE KOONING'S BICYCLE critic Robert Long recreates an era prior to the nouveau riche takeover of the Hamptons by trust fund babies, when art (and not ostentation) was modus operandi. Read by perhaps the most listenable of narrators, Grover Gardner, the book "captures the spirit of modernism as filtered though New York's rural past," according to Publisher's Weekly. It is available in Mp3 disk format, for download to iPod, which is definitely modern, or perhaps post-modern. A new canvas, you might say, for the appropriate inner landscape of the audio documentary. (Blackstone Audio/5 1/2 hours unabridged)
Garrison Keillor has yet another collection of Lake Wobegon stories from his Prairie Home Companion radio show titled NEVER BETTER. I'm not sure if Garrison makes this stuff up off the top of his head, in ad lib, but whether he does or not, he certainly has a gift for offbeat characterization. He told me once in interview that Lake Wobegon is a real place, so one might naturally wonder if he reads the town newspaper and embellishes more boring stories, or if everything is made up of whole cloth. Suffice it to say that the eccentric people of Lake Wobegon are far from average, what with Flying Elvises on the 4th of July. Although the piece about Father Wilmer getting a new pair of underwear, or Roger Hedlund trying to escape his deer hunting pals does contain more than a kernel of truth. As they say in Lake Wobegon, "it could be worse." But what I think is that Keillor has never been better. (Highbridge Audio/2 hours unabridged)
Finally, you may remember Tracy Chevalier from the endearing historical mystery "Girl With the Pearl Earring," which was made into a somewhat less exciting film. She has been trying to repeat her success with that book (as have other authors) ever since, and comes close in BURNING BRIGHT, set in London in 1792. It's all about a sense of place here, with your stand-ins being the Kellaways, recently arrived from the countryside, and Maggie Butterfield, daughter of a local rogue. The circus, the mustard factory, Westminster Abbey, Cut-Throat Lane, and most of all poet and artist William Blake, are all influences here on a young girl growing up. Read by Jill Tanner, whose affecting rendition is informed by her time at the Royal Academy of Dramatic Art, this new historical novel is an escape from our current, dangerous era via the simpler–albeit baudy–route. (Penguin Audio/11 1/2 hours unabridged)
April 2007 – Audiobooks reviewed by Jonathan Lowe
Former Presidents remain under security, which is one of the benefits–and drawbacks–of holding the nation's highest office. So when former chief executive Kal Wilson needs to accomplish his own personal investigation, involving political dealings in Panama–and his wife's so-called "accidental" death–he needs help to disappear. Enter Randy Wayne White's protagonist Doc Ford, who inadvertently saves Wilson's life on an island off Florida's west coast, and thereby teams with Wilson in an adventure of intrigue. HUNTER'S MOON is read by audiobook pioneer George Guidall, whose prolific narrative power is legendary, lending balance and poise to this somewhat unlikely suspense. Wilson's short speech at the climax is one of the most remarkable ever penned, for its jolting authenticity and spontaneity, while Guidall's mastery of tone provides the perfect vehicle of understated conveyance. This is a raft that does float despite repeated boardings, thanks as much to the subtle shiftings characterizing its passengers as to the roaring engine of its plot. (Penguin Audio/8 1/2 hours unabridged)
We live in a society obsessed with "stuff." After we buy it and use it, we tire of it and end up storing it. Then we're off to buy more stuff. Some people can't part with any of their stuff, due to unending commercials that brainwash us into believing that bigger is better, and more is favorable to less. Is it really true, though? Is a big heart attack better than a small one? Is more anxiety better than less? According to Peter Walsh, life is not necessarily improved by accumulation, (any more than cholesterol in arteries by supersized meals.) His new audiobook is titled "IT'S ALL TOO MUCH– An Easy Plan for Living a Richer Life With Less Stuff." Written and read by the author, this audiobook takes listeners by the ear, room by room, to discover what they need and what they don't. Some of it is pretty obvious, of course. Less obvious are things you might be surprised to discover that you haven't used in months. Get rid of the clutter, and you may feel like a weight has been lifted. The final CD is enhanced with a PDF file of lists taken from the print book. Recommended for people with over ten pairs of shoes, or over two drawers full of kitchen utensils. (Simon & Schuster Audio/ 6 hours unabridged)
Once the clutter in your house is under control, Byron Katie and Stephen Mitchell have a formula for the rest of your life. Because if you can accept whatever you have, then wanting something else becomes superfluous. Their new audiobook is appropriately titled "A THOUSAND NAMES FOR JOY–Living In Harmony With the Way Things Are." Read by the authors in the same unemotional manner that characterized Eckhart Tolle reading "The Power of Now," this audiobook asks you to accept EVERYTHING, no matter what it is, and claims that this is the path to happiness and peace. As such, it's a bit different than "The Secret," which inevitably causes one to expect more. While it does seem fatalistic to accept disaster and even death, what's undeniable is that such a person is no longer at odds with reality, and so once you stop looking for the future to save you, you can be happy in the present. The instructions for self inquiry, including how to stop believing every one of your idle thoughts, can also be an eye- opener. (Random House Audio/6 hours abridged)
Imagine being called to an oil rig in the North Atlantic to diagnose a mysterious illness, only to discover that no one there is drilling for oil. This is the mystery that Dr. Peter Crane attempts to solve in DEEP STORM by Lincoln Child. It's a high concept cross-genre science fiction novel from Douglas Preston's usual coauthor, sometimes writing suspense novels on his own. The oil rig is actually a cover for a top secret project, ostensibly to discover Atlantis, two miles below the seabed. There is a signal being heard from below, which may be causing the illness, but it's definitely not Atlantis that they will discover. It's far more dangerous than that. Narrated by Scott Brick, who has the skill to make each revelation believably new and real to the listener, the audiobook is what I call "a CD changer" (audio equivalent to the page-turner), with an intriguing plot that propels listeners to a twist finish. My advice? They should make this one a movie, and get Brick to play Crane. (Random House Audio/7.5 hours abridged)
Finally, first time novelist and former JPMorgan broker Dana Vachon has a book out titled MERGERS & ACQUISITIONS, about a Georgetown grad who lands a job as an investment banker for J. S. Spenser, a company whose clients pony up millions for the privilege of making billions. Tommy Quinn and his young friends get drunk on power, money, sex, and prestige as they plum the depths of corruption present on Wall Street. It's quite a ride, and both the author and his narrator, Kirby Heyborne, are young and relatively inexperienced enough to seem in awe and envy themselves, even while the predictable denouement involving death and disillusionment unfolds. Donald Trump will probably have this one on his iPod. For the rest of us, it's a vicarious thrill, not without humor, but a little like rubbernecking. (Penguin Audio/10 hours unabridged)
May 2007 – Audiobooks reviewed by Jonathan Lowe
If you want to see what it's like for an award winning literary novelist to cross over into the mystery genre, give CHRISTINE FALLS a listen. Author Benjamin Black is actually Englishman John Banville, whose 2005 novel "The Sea" won the Man Booker Prize. Banville, here writing under a pseudonym, has conjured up a Dublin pathologist named Garret Quirke, who follows Christine's corpse into Catholic high society, where a conspiracy lurks. The novel floats atop an ocean of psychological tension, and is replete with the same finely detailed observations that eddied through "The Sea." One can only speculate why the genre change for Banville, but even without former James Bond actor Timothy Dalton at the helm as narrator, there would still be enough authority and believability here to propel any lifeboat to shore. Suffice it to say that the pacing, tone and accent are unerringly on track under Dalton's careful guidance, since, being the most serious of Bond actors, Dalton is, after all, a classical trained Shakespearean actor who also appeared in "Wuthering Heights" and "The Lion in Winter." As for the novel itself, it is conventional in structure and yet as quirky as real life–or the name of its protagonist. Combine great writing with strong narration, and this production emerges like a pearl of originality surfacing from an abyss of murky banality, revealing a whole that is more than the sum of its parts. (Audio Renaissance–9 1/2 hours unabridged)
Next, and more traditional in development and convention, is another mystery set within the Catholic church: GOD'S SPY by Juan Gomez- Jurado. Here, a serial killer has been targeting cardinals and priests. When some of them turn up not only dead but tortured, a police inspector gets help from an American priest and former Army intelligence officer who is examining sexual abuse within the church. Not without irony, the two men are led to suspect someone within the Vatican is protecting the killer. Narrated by the wonderful Kate Reading, whose accolades are legion, the novel moves with compelling purpose from the lives of its principal characters– which come to life in Reading's sympathetic rendering–into that shadowy world behind the lofty hallowed walls of Rome. An international bestseller, the novel will appeal to murder mystery fans of all types. (Penguin Audio–10 1/2 hours unabridged)
Finally, if, as a publisher, you're going to pick a narrator for your next major biography, you could hardly choose better than actor Edward Herrmann. Here is a narrator whose gentle authority and gift of disappearing behind the fluidity of a timeline entrance the listener to the same degree that a Grover Gardner or a Will Patton enliven a regional fictional tale by the sheer bravura of precisely realized dialog, or by the understated charm of a carefully lilting exposition. Given the subject of Walter Isaacson's new biography– even though his last was "Benjamin Franklin"–you also need Herrmann's steady, unpretentious tutelage to guide your listeners into the secrets revealed in EINSTEIN: HIS LIFE AND UNIVERSE. After all, this subject was not merely Man of the Year, or even Man of the Decade, but was awarded Man of the Century by Time Magazine, due largely to two astonishing papers that forever changed our concepts of time, energy, motion, and gravity. A rare genius, able not only to visualize complex mathematical relationships in his mind, but to express them as easily understood thought problems, Einstein is here revealed, perhaps for the first time, as a complete person, both scientifically and personally, through both his public and personal life. This is partly thanks to new personal letters and papers released in 2006. What comes to light is a man without political ambitions, who hoped for world government as an end to nationalism. A gentle, kindly and unassuming man with a sense of humor, who prized imagination over intellect. A rebel who believed God was bigger than anyone imagined, yet who also believed the ultimate answers were symmetrical, elegant, simple, and just out of reach. One of America's first true celebrities, Einstein lived in an age when modesty was still respected, and vanity was considered a weakness. He transcended it all with a surprising humility, and so will be remembered throughout the ages as a man for all ages. An icon worth listening to. (Simon & Schuster Audio or Recorded Books–21 1/2 hours unabridged)
June 2007 – Audiobooks reviewed by Jonathan Lowe
We all do it. After all, it's so easy to do. Just type out a letter or message, and two seconds later hit the "Send" button. Was it a mistake? Quite possibly, according to David Shipley and Will Schwalbe, authors of SEND: The Essential Guide to Email for Office and Home. For in sending an electronic letter, which you didn't have to print and fold and insert and stamp–and then take to a mailbox– there wasn't time to reconsider your email's wording or necessity or possible effect. And then there's the punctuation to consider, and the innate tendency for an email's tone to be misconstrued. And what are the legal ramifications, since emails can now be introduced into court as evidence, as happened with Enron? Should you cc or bcc someone, or not? What happens if you attach a file to an email without asking permission first, and your recipient needs to get to a vital email just past yours in a hurry? How are your blunders and intrusions likely to predispose a client toward you, in such a case? People have been fired for sending emails to fellow office workers. People have been jailed over emails. But after listening to this sometimes amusing audiobook, read by the authors (who switch back and forth to preserve pacing and clarity) , you will definitely think twice before hitting the Send button, and that alone is worth the price of admission. In the meantime, they suggest picking up a pen or a telephone instead, which is sometimes the better choice anyway. (Random House Audio–2 hours abridged)
What is the definition of a pirate? You might be surprised, after hearing EMPIRE OF BLUE WATER by Stephan Talty. It's the true story of Henry Morgan, a Welshman who attacked a major Spanish port in the Caribbean in a decisive battle for the New World in the late 17th Century, and delivered a shocking result. The complex relationships revealed about this age of empire and exploration, together with the world views expressed by those in England and Spain, make the book interesting in itself. Add some bizarre characters, given life by narrator and actor John H. Mayer, and you have a fascinating tale of hard times set on the briny sea, where subterfuge and bold cunning matter just as much, if not more, than cannon shot. The fact that Morgan did not consider himself to be a wild man or pirate, but rather a faithful servant to the Crown, bears its own irony, too, and enables him to transcend the cliched image of the pirate perpetuated by Hollywood. As real life usually does. (Random House Audio–6 1/2 hours abridged)
In THE CANON author Natalie Angier presents "A whirligig tour of the beautiful basics of science." Starting with an in depth examination of what science is–and is not–she describes the scientific method, including some definitions of terms. For instance, the word "theory" as used by scientists is quite different than the same word used by laymen. A "theory" is more like an established, proven fact, whether it be the "theory of evolution" or the "theory of gravity." What follows is an overview of physics, biology, chemistry, geology, and astronomy. Having interviewed hundreds of scientists over the course of her career as a science writer, Angier is also conscious of her audience enough to know that a straightforward presentation of so many facts is likely to daze as much as dazzle. So she adds a plethora of witticisms and metaphors to illustrate the concepts, with an ear for word play and irony. What exactly is electricity or stem cell research or gravity? One needs only enough curiosity to look beyond the sports page to this book for the fascinating answers. Narrator and actress Nike Doukas deserves no small credit, as well, for enlivening the engaging text with her own amiable personality, standing in for the author with her gift for inspiring enthusiasm. (Highbridge Audio–13 hours unabridged)
THE SECRET is a curious bestseller. Mostly hype without substance, it began as a website, much like "Blair Witch Project," and claims to reveal the great secret of wealth and fulfillment, employed by geniuses throughout the ages. What is this incredible secret? Think about what you want, and it will be attracted to you. Author Rhonda Byrne narrates, along with a host of motivational speakers, and even a wacky quantum physicist who has signed on to the idea that there's something mystical going on here. We are all like massive radio towers, Byrne says, broadcasting our thoughts to the universe, which senses the vibrational energy emitted, and responds accordingly. Aided by endless commentary of the "I agree, I agree" sort, the few points made by the book are repeated like indoctrination, while a moody yet beatific sound track lends it all the air of revelation. Want a Hummer or a private jet? That could be in your future, too, if you concentrate hard enough on it. Never mind global warming, or whether you SHOULD want more and more. Never mind the Biblical admonition that the love of money is the root of all evil, either, or any Eastern values concerned with accepting what is. Byrne, the Anti- Christ of popcorn psychology, would have you focus your thoughts on riches instead of seeking one's identity beyond thoughts–the traditional goal of meditation. This is why she picked people like Jack Canfield, author of the Chicken Soup books, instead of Eckhart Tolle or Yongey Mingyur Rinpoche as one of her "seers." While it is true that one's thoughts influence one's direction or destiny, it is also true that thoughts are fleeting, obsessive, compulsive vapors of the mind, and shouldn't be believed without question. The secret to happiness is therefore not in acquiring and possessing as many symbols of wealth as possible via thought control, but in realizing that once you are no longer a prisoner of your thoughts–or others– you will not need those things in the first place. (Simon & Schuster Audio/4 hours unabridged)
Finally, there is the TWINKIE, DECONSTRUCTED. Author Steve Ettlinger is aided by the personable voice of actor Mark Lund in this ear- opening road trip through the ingredient label of the iconic snack cake. Who knew that it would take six hours to describe how all these ingredients are mined, processed, and packaged? Due to Homeland Security, access to some of the chemical plants that create these additives is limited, but the author has done his research, and so takes the listener on a mind boggling tour of where emulsifiers like polysorbate 60 come from, how they are manufactured, and what other uses the common ingredients of processed baked goods have in products as diverse as paint or herbicides. Does it scare you to learn that it is more likely, when you bite into a creamy filling, that you're eating a former petroleum byproduct than you are eggs? Surprisingly, the author doesn't worry much about it. It is not his purpose to denigrate the food industry for focusing on taste, appearance, and shelf life as the Holy Trinity of profit. Rather, he cites FDA approval and industry cooperation in neglecting to name names "out of courtesy." So the book is not an exposé so much as a layout of the complex and sometimes secretive processes by which dyes, fillers, emulsifiers, and preservatives are produced in huge vats, and then subjected to high heat, acids, atomizations, extrusions, and a hundred other transformations before being added to foods that are cleverly packaged, shipped–and may wait in storage for months before being consumed. Crack an egg and try to do that. (Listen & Live Audio–6 hours unabridged)
July 2007 – Audiobooks reviewed by Jonathan Lowe
In the classic SF story "A Boy and His Dog" author Harlan Ellison postulated a post apocalyptic world in which a young man wanders through a devastated urban landscape with an intelligent dog. The story was an award winner, made into a less than successful film. On the same theme, now, comes THE ROAD by Cormac McCarthy, who is past winner of the National Book Award, and here garners more adulation than any of his previous books. The plot is threadbare, as not much happens to "the man" and "the boy," as they are called. Not only don't we really know who these characters are, but we don't know what has happened to them, or where they are going. Perhaps it's nuclear winter, because the world is definitely dying. On the road to the sea in futile hope of survival, they move through a blasted landscape where not even birds fly anymore. In fact, their relationship is all they have left, other than some blankets and a shopping cart. By focusing on this relationship, though, and by making these two characters representative of us all, McCarthy saves the story from collapse with allegory, revealing that the universal will to survive can ennoble the human heart, which needs love and hope even in the face of annihilation. Narrator Tom Stechschulte is a rare breed of actor whose ability to seamlessly simulate reality is unsurpassed. Disappearing behind the text, Stechschulte adds authenticity with a natural rhythm and empathetic tone. (Recorded Books; 6 3/4 hours unabridged)
In PLAY DEAD by David Rosenfelt a rich lawyer named Andy Carpenter didn't get rich by practicing law, but rather by winning the lotto. So he doesn't need to pay his bills with high profile corporate cases. Since he has an affection for golden retrievers, when he finds one in danger he's on the case. The dog shouldn't be alive, because it had to swim so far to shore, and yet there it is, at the pound, awaiting doggie "execution." Soon the dog is key witness in a crime, but can the judge take canine testimony seriously? Essentially a murder trial story, the novel is also unusual for its witty self deprecation, and is penned by the author of an even more amusing tale, "Bury the Lead." Narrator Grover Gardner is the ideal voice to interpret these offbeat characters, with a pitch perfect rendition that's eccentric and rough around the edges when it needs to be, and most pleasant, rich, and intriguing when it doesn't. (Listen & Live Audio; 8 hours unabridged)
What is the true secret of happiness? Can it be achieved by being a rat racer, scurrying to gather as many nuts as possible? Quite simply, no, according to Tal Ben-Shahar, author of HAPPIER, and the lecturer behind Harvard University's most popular course, "How to Be Happy." Being happy is more about psychology than achievement, so you don't need a big job promotion, a new love life, or even a book telling you how to change your luck. Being happy is about being alive in the present, not just living for the future. So a more important currency than money is the currency of joy, earned through friendship, honesty, trust, experience, and some simple exercises that the author outlines with the help of straightforward and helpful reader Jeff Woodman. Simple enough, but only if one manages to dodge the brainwashing of a mass media urgently selling substitutions for happiness in the form of mass marketed consumer products. (Highbridge Audio; 4 1/2 hours abridged)
Cambridge professor Rebecca Stott's debut novel is GHOSTWALK, about the mysterious drowning death of a Cambridge University scholar right before the completion of her biography of Isaac Newton. The dead woman's son recruits his former lover to complete the controversial book, which results in the investigation of two separate murders sprees. The point of view moves between 17th century Cambridge, where Newton was hindered in his studies, to present day Cambridge, where an animal rights group is involved. Lydia Brooke's work is guided by a ghost from Newton's time, who advises her that the role of Newton's alchemy involved supernatural forces. To this day it's a mystery what Newton was really up to with his dabbling in alchemy, and Stott offers up her own postulation here, in this entertaining and descriptive debut. Reader Susan Duerden can be cited for maintaining interest throughout the romantic cross genre mystery with an engaging yet sensitive performance that presumes more than just acquaintance with both the characters participating and the audience listening. (Random House Audio; 6 hours abridged)
Finally, SF writer Philip K. Dick was known for his short stories, primarily. A surprising number of them have become the inspiration for movies, like "Blade Runner," "Total Recall," and "Minority Report. " In MARTIAN TIME SLIP and THE GOLDEN MAN, two novellas on the theme of what it means to be human are narrated by Grover Gardner. In the first, a mentally "ill" boy just might hold the key to the future, and a real estate scam on Mars serves as a means to reveal the truth, along with a murder. The second tale inspired the recent movie "Next," and employs the cliché so often used by comic book writers, postulating a post-holocaust America populated by mutants. Dick elevates the story by introducing one of the mutants as a mute yet perfect young man, whose very perfection (rather than his hideous deformities) make him a target for destruction by government agencies. The irony is that this so-called "mutant" may actually be the next step in evolution for mankind, superior in strength and beauty, but more importantly devoid of the egotistical passions we currently possess, or the fears that inspire envy and revenge. Gardner narrated the first story almost ten years ago, and the second this year, adding to his total career number of over 550 titles narrated. (Blackstone Audio; 9 1/2 hours unabridged)
August 2007 – Audiobooks reviewed by Jonathan Lowe
Whether novel or novella, English author Ian McEwan's latest, ON CHESIL BEACH, is an emotional exploration of the disparate experiences of two young people–and the evolution of one–centering on their lack of experience in matters of sex. The couple in the white hot spotlight are Edward Mayhew and Florence Ponting, who marry in their twenties in 1962, then attempt to consummate their love in a honeymoon suite on the Dorset Coast. Edward is a history student with a growing love of rock music, while Florence loves classical music, as the daughter of an Oxford philosophy professor. If she is serious and sensitive, he is impatient and naively expectant. So when their painfully embarrassing first union fails on all levels, she runs out onto the beach to be alone, and–unfortunately–he follows. Because when accusations are traded, they part. This forces Edward to push past the unspeakable to the ultimate question that later haunts him: had he given her space, might time have healed their pain, and mended their relationship for a second chance? Since "there was no language to say what needed to be said," Edward goes on alone, later wondering what might have been, had he possessed patience as well as love. A wistful yet profound book, ON CHESIL BEACH is all the more attractive in its audio version, since the author himself dramatizes the book's fears and emotions as its capable narrator. Able to be listened to in one sitting, the audiobook also includes a surprising interview with McEwan at the end, and what's best about this is that Ian's interviewer doesn't ask him how he works, but rather engages him in a probing discussion of how universally frightening real intimacy can be, even today. In this way, we learn more about the author than had the questions been limited to writing habits, book deals, and other celebrity trivia. Which is exactly the point of McEwan's writing–to get under the surface to the truth, however uncomfortable the act may be. (Random House Audio; 4 hours unabridged)
In BANGKOK HAUNTS, author John Burdett explores the more heartless and empty world of pornography and corruption in Thailand, as his Royal Thai detective Sonchai Jitpleecheep investigates the murder of a woman he once loved. His girlfriend Damrong was killed in a snuff film made available for sale, which naturally motivates him to enter the dangerous, exotic world of street gangs and shady men's clubs to expose those who profit from other people's misery. The pervasive acceptance of exploitation is most disturbing for Sonchai as his own boss becomes involved, to boot. As read by Glen McCready, Burdett's novel succeeds in illuminating how Bangkok became a tourist destination for perverts, too, although in real life there have been laws implemented in recent years to discourage the practice. Given the societal commentary such a plot undertakes, it's superior to simple serial killer plots set in America, although perhaps our lone, home-grown killers also say something about the estrangement of our own violent, competition-obsessed society as well. (Recorded Books; 12 3/4 hours unabridged)
Clive Cussler's thirty-fourth book, THE NAVIGATOR, is his seventh collaboration with Paul Kemprecos, and again utilizes the National Underwater & Marine Agency's "Special Assignments Team." When an ancient Phoenician statue was stolen from a Baghdad museum in 900 BCE, the secret it carried from the past reach into the future of the present day to inspire murderous lust. Victims of the men seeking the statue soon include a crooked antiques dealer, and–very nearly– a UN investigator. With ties to the lost treasure of King Solomon, plus documents encoded by president Thomas Jefferson, the mystery follows a well-worn formula of surprise, deceit, action and intrigue. Narrator here is actor Richard Ferrone, whose gravelly voice is well known in mystery productions, primarily for Recorded Books, and he acquits his duties well. As for the writing, it is not without cliches and some painfully overwrought metaphors, but fans will forgive almost any transgressions to keep both the Kurt Austin and the Dirk Pitt series from ending. (Penguin Audio; 6 hours abridged)
According to author Travis Bradberry in THE PERSONALITY CODE, there just fourteen fundamental personality types. His research is based on a global study of half a million people, showing that these fourteen types result from an intermingling of only four major traits–Dominant, Interpersonal, Steady, and Conscientious. Knowing which type you are, and how your type typically interacts with other types, can supposedly help you decipher your reactions to other people, and their reactions to you. You find out which type you are by taking an online test, using the code supplied inside the cover of the audiobook. Sound too easy to be true? I took the test, which calculated my type as "Architect." Looking at descriptions of the fourteen, I could see that it was mostly true, although I probably wouldn't have guessed it for myself. Perhaps this means I don't know myself as much as I should? That's certainly the book's major claim: that self awareness is the key to success in all areas of life, and that few people truly know who they are. Since types change little over a lifetime, I'm also told I now have a tool to understand conflict, within and without. Narrated by Lloyd James, it all sounds convincing, even if the waters seem, at times, a bit muddy. (Tantor Media; 4 hours unabridged)
Finally, narrators are obviously story tellers, but there are other professional story tellers whose stories have more to do with fables and anecdotes than actual books. Joel ben Izzy is one such person, and his own true story is told in THE BEGGAR KING AND THE SECRET OF HAPPINESS, which is about the loss of his voice, and how it changed his perspective and led him to an understanding of happiness and true success. Along the way, Izzy uses the timeless wisdom of ancient tales to illustrate his points. Beggars, kings, monks, tigers, buried treasures–they all serve as fuel to warm the heart of this small but powerful volume, which is essentially about unexpected truth. The book is narrated by the author, whose gentle and sensitive reading make it an excellent gift for Christmas or Birthdays. (Highbridge Audio; 4 1/2 hours unabridged)
September 2007 – Audiobooks reviewed by Jonathan Lowe
The mechanics of science rarely invade the media of mass culture, and the reason is obvious. Ignorant of little more than sound bites and so called "reality" shows, the typical American consumer is not only near-sighted, but insular. While he may own a cell phone, a WiFi accessible computer, a plasma TV and an iPod, he doesn't really understand how they work–or care. To interest such a person, one must be both entertaining and provocative, which is just what astrophysicist Neil DeGrasse Tyson does in DEATH BY BLACK HOLE, a collection of carefully arranged essays written for Natural History magazine. Read by actor Dion Graham, the book is a patient, simplified cosmic guide that puts in perspective what is knowable about the biggest questions of all–where we come from, are we alone in the universe, and does religion fit in. While it can't answer these questions, it does reveal their depth, dispelling widely held myths. The title refers to what may be the most bizarre way to die, (and one which CSI will never be able to investigate.) Seen on the PBS program NOVA, and possessing innate communications skills himself, Tyson could have narrated this audiobook version, had he time. But what exactly is time, or gravity? And why can't he–or anyone–move faster than the speed of light? Tyson patiently explains, wielding the voice of an equally entertaining professional reader, who seems to have grasped the essence of Tyson's persona. In the process, the listener begins to imagine the Earth as a grain of sand on the cosmic beach. So much for thinking celebrity awards shows are all that important! True to ironic form, the production is also available in Mp3 format for direct download to the now astronomical number of iPods out there. (Blackstone Audio; 12 hours unabridged)
Moving from science to science fiction, there's the intriguing EIFELHEIM, from the award winning Michael Flynn. It's about a historian and his theoretical physicist girlfriend, who investigate the history of a German town that mysteriously disappeared in 1349. At first they think it had something to do with the Black Death, which was infecting Europe at the time. But due to the multiple viewpoints the listener knows that it was the site of first contact with aliens, where a spaceship "crashed" in the nearby forest. Although "crash" is not the right word, as the ship travelled through from another dimension or alternate universe. Moving between the past and present, the story is narrated by Anthony Heald, best known for playing Hannibal Lecter's jail nemesis in "The Silence of the Lambs." It's also the best thing about the audiobook, since Heald is an incredible actor, with a quirky delivery that's particularly chilling in his subdued voice portrayal of several of the aliens. (Blackstone Audio; 17 hours unabrided)
Next, can you force someone to love you? Yes, according to author Nicholas Boothman in HOW TO MAKE SOMEONE LOVE YOU FOREVER. Ostensibly, such a task takes time, since you can't hurry love. Hence, the subtitle here is "In 90 Minutes or Less," which is longer than Boothman took last time out, when he penned "How to Make People Like You in 90 Seconds or Less." Actually, the book takes a while to listen to, and the author suits the narration, being a former fashion photographer and ad man, now a non-verbal communications guru. In an age when looks matter most, he schools listeners on how to dress, how to act, and what to say. . . whether you want to be a Stepford wife or not. While much of what's discussed seems obvious, the most intriguing aspects are those we may overlook, as the author points out our subconscious defensive postures, which take conscious effort to overcome. Because just being yourself may not get you love, unfortunately, if don't know how to hide your insecurities or a suspicious nature. (Listen & Live Audio; 4 hours abridged)
Two more new books are also out, both of which reveal our changing culture, and both of their authors went to Yale. First is SUPER CRUNCHERS, by "econometrician" and lawyer Ian Ayres, about statistical analysis in the new America. While you may have long suspected you were only a "number in the system," here's proof that you really are. Because not only are your demographics being analyzed by advertisers, but your individual history of purchases is being melded with reams of other data regarding how likely you are to respond to sales pitches, charity drives, or direct mail and magazine ads. All that information is crunched inside silicon chips before you're ever targeted. If they know your age, your income, and where you live, all they need is to trace your buying habits, and they'll also know how you'll vote, what you'll likely to want next, and what percentage rate you're apt to accept on a credit card–information that's fully displayed on the computer screen of that company rep you have on the phone. Sound scary? Welcome to the new information age, where having an original thought is about as rare as an angel in the infield. . .or minefield. Actor James Lurie narrates, lending his controlled vocal skills to any defects in Ayres' own voice, making this a engrossing account of the strange-but-true, like an episode of the TV show "Numbers." Ayres even claims he arrived at the title by analyzing the number of hits on a proposed website. Now if only someone would crunch the numbers on Iraq, we'd finally demand term limits before our economy collapses. (Random House Audio; 6 hours abridged)
Finally, there is FLAWLESS, a medical thriller by Stanford med student and Yale grad Joshua Spanogle, about a former CDC detective who can't leave the profession because an old friend has been murdered, and he's needed to investigate the dead man's medical research papers involving a dangerous cosmetic drug. What makes the story interesting is not so much the writing or plotting, which can be simplistic or clichéd, but rather the learning process of the protagonist, and the subject matter. Given that we're all numbers, now, it follows that the more perfect your numbers, the more desirable and "worthy" of love. One's "figure" should be flawless, while the number of tiny lines and wrinkles should be few. Be willing to pay any price for this, Spanogle seems to be saying, and that price may be larger than the number pi. Scott Brick narrates, and is always a pleasure to listen to, forever breathing life into a host of characters, flawed or otherwise. (Random House Audio; 6.5 hours abridged)
October 2007 – Audiobooks reviewed by Jonathan Lowe
On the day before Halloween, 1938, millions of Americans tuned in to a popular radio drama program hosted by Orson Welles. Unfortunately for listeners that day, Welles' adaptation of "The War of the Worlds" presented the radio drama as if it were an actual news broadcast. Fake updates described a "huge flaming object" dropping from the sky near Grovers Mill, New Jersey. Actors read lines like "Good heavens, something's wriggling out of the shadow like a gray snake. They look like tentacles to me!" While the beginning of the broadcast indicated its fictional nature, the explanation wasn't repeated until more than half an hour later. In the meantime, the panic that ensued soon made legitimate news headlines, with stories of people hiding in cellars with loaded guns, or wrapping their heads in wet towels for protection from Martian poison gas. It all prompted New York Tribune columnist Dorothy Thompson to declare that, "All unwittingly, Mr. Orson Welles and the Mercury Theater of the Air have made one of the most fascinating and important demonstrations of all time. They have proved that a few effective voices, accompanied by sound effects, can convince masses of people of a totally unreasonable, completely fantastic proposition."
This was the Golden Age of Radio, which didn't fade until the newer technology of television took over in the 1950s. Oddly, the effectiveness of radio wasn't diminished even by World War II, since news broadcasts spurred a need for escapist evening drama, particularly thriller drama. During a typical wartime season, then, radio networks offered 25 programmed hours each week of shows like "Suspense" and "The Shadow." Even later, when television was young, many successful radio series were adapted for the small screen, like "Gunsmoke," which could then be heard on radio and seen on TV simultaneously. In fact, only when the number of TV sets began to near the number of radio sets in American homes did the medium die as a popular addiction.
But has it died completely? For a look at those the state of radio and audio drama production today, I interviewed Sue Zizza, Executive Director of what has become the National Audio Theatre Festivals. Zizza also teaches a course on the subject of audio drama at New York University.
"Back in 1979," Zizza recalled, "when I was on staff at a community radio station in Missouri, we put feelers out across the country to other dramatists in the field. The intent was to see who was still doing what, and to form a new group of professionals, utilizing funds provided at the time by public radio, the NEA and CPB. The suggestion was made to form a training event, the Midwest Radio Drama Workshop was born. Now, our week long workshops in Missouri introduce people at all skill levels to audio drama production." As Zizza further explains it, "We believe that if you learn how to produce an audio play, where you're blending voice and music and sound effects and silence, then you can take those skills and become a better documentary, film or music producer, because what you learn through telling your story as audio drama really hones your storytelling craft."
In addition to week long workshops, the NATF also sponsors weekend events around the country, focused on one particular skill, and at the end an actual performance is staged so that these learned skills can be practiced. "Take Lindsay Ellison, for example," Zizza points out, "who added audio production and direction to her stage direction and acting skills. Now she's working with Tom Lopez on the post production of her play. Others take classes in voice acting, writing, producing, directing and technology. After learning the fundamentals, they mount a live show as an effects artist or technical assistant."
In describing the unique challenges of audio drama, Zizza cites knowing how to make voices unique "because obviously there are no body types or hair colors as in stage acting." Also, knowing when and how often to utilize sound effects is important, "because too much sound design only confuses the listener, and should only be used to support the action, identify locales, or move characters around a space." In short, the listener must be clear at all moments about what is going on. And that rule has never changed.
But hasn't the equipment changed since radio's Golden Age? "Not really," claims Zizza. "Many of the props I use today were inherited from my mentor Al Shaffer, who did sound effects for Bob & Ray, among others. He taught me how to do horses, walk down stairs, etc. The only thing that's really changed is that the microphones are more sensitive now, so you can't get away with using an old-time prop like cellophane to make fire. Although corn starch is still used for walking through snow." She's adamant that sound effects taken from CDs don't work for the most part, even in our modern, high-tech era. "The acoustic space is not the same as the space where the actors record, and you can tell. With animals in a zoo, for example, there's a reverb which can't be corrected. So getting a sound effects artist to listen and add effects in real time actually saves time. Where the science has advanced is really in post production, with digital recording and editing. But if you don't understand how the elements of writing and acting and sound design combine in the final product, it won't matter if you're producing it digitally, and Pro Tools won't save you."
Zizza says that part of her funding today comes from the National Endowment for the Arts, and part from the local arts councils where the festivals are held, and from individual contributors. The audio drama community as it exists today consists of "about two hundred independent companies or individuals producing mostly new material, although maybe half will produce both old time and new scripts." For her own part, she produces The Radio Works, a sampler series which is heard on 70 public radio stations, and features a different producer each time, with all new work. Other audio drama companies currently active include the Full Cast Audio company, the Atlanta Radio Theater, Great Northern Audio Theatre, ZBS Foundation, Firesign Theatre, Shoestring Radio Theater, and the Radio Repertory Company of America. Seeing Ear Theatre, associated with the Scifi channel, produces original plays for publishers like Harper Audio, like the excellent "Two Plays for Voices," featuring actors Bebe Neuwirth and Brian Dennehy performing Neil Gaiman's "Snow Glass Apples" and "Murder Mysteries." And of course L.A. Theatre Works, perhaps the most highly regarded audio theatre company, employs talented professionals like Richard Dreyfuss and Marsha Mason to record classic plays as audio dramas for distribution in bookstores, like Neil Simon's "The Prisoner of Second Avenue."
What does the future hold? Zizza is cautious, but optimistic. "Full cast audio is costly to produce, and so there are not as many titles available. This is also true for public radio stations, who find it more economical to produce news or talk shows. But I think the situation is improving over what it was just three years ago. With all the webcasting and iPod downloading going on, I think people will seek out audio drama, and already a new crop of directors and producers are studying the craft the same way as those who study stage acting. Our challenge is to produce better quality material, and take those interested to the next level of skills so that audio theater looks forward instead of backward."
For a befitting sampling of full cast stories this month, give a listen to A GROWN-UP'S HALLOWEEN, directed by radio drama pioneer Yuri Rasovsky for Blackstone Audio. "Dedicated to the thinking paranoiac," the collection includes stories by Kafka, Dostoevsky, Bierce, Twain, Shaw, and "A. Fiend." (Probably Yuri himself). Eclectic and unusual, the audiobook was nominated for an Audie in 2007. http://www.blackstoneaudio.com/audiobook.cfm?ID=4096 Having directed my own audiobook "Fame Island," Yuri also directs and reads a just-released collection of horror stories by Richard Matheson titled I AM LEGEND, with narrator Robertson Dean. The title story is about a man who might be the last human in a world of vampires, and his survival amid the ruins of what we imagine to be "civilization" is chilling, and also ironic–even comic–as Rasovsky's choices usually are.
November 2007 – Audiobooks reviewed by Jonathan Lowe
Among Garrison Keillor's gifts is creating–spontaneously–characters who possess all the eccentricities inherent in Scandinavian immigrants and depressed, old school Lutherans. His latest, PONTOON, is a novel of just such inventions, born of rigorous observation and a nostalgia for small town America. But you need a framework for such rambling humor, so here the town of Lake Wobegon is planning a wedding that includes a flying Elvis and a pontoon boat (symbolic for newlyweds "about to take a journey.") To spice up the proceedings, a delegation of "renegade Lutheran pastors" have arrived from Denmark. and while one old biddy is preparing to die, her daughter is more interested in having a dalliance at the Romero Motel. The Mark Twain of Minnesota, Keillor also reads the novel, which is more like a series of vignettes–wry, ironic, and full of calculated surprise. His familiar voice drifts, sometimes wearily, among all these shipwrecked souls like a pilot out of life preservers. Still, there is empathy and identity here, rather than pity, and so in his own way he points out that any victims among the residents are floating in a pond, not an ocean. Chronicling their innocent insanity with long practiced timing, Keillor ultimately reveals how invisible we can be to each other–and to ourselves. (Highbridge Audio; 8 hours unabridged)
Lorna Landvik is author of a bestseller with the offbeat title "Angry Housewives Eating Bon Bons." Her new novel THE VIEW FROM MOUNT JOY is not quite as eccentric, but as read by the ideally matched Robertson Dean, is more universal and therefore endearing. The story follows Joe Anderson, a teen hockey player who grows up to be a town grocer, while the girl he lusted for in high school moves on to become rich and famous. Joe has settled down and settled in, yet he still yearns for what might have been with the seductive Kristi Casey. . . until Kristi returns to town one day, and Joe realizes that his own life is the more meaningful. It's an old story with a modern retelling, and yet somehow, either by chance (or by what I hope is deliberate choice), the teller of the tale has been picked for his ability to elevate and enliven the text with his unusually sensitive yet self-assured delivery. (Random House Audio; 5 hours abridged)
Next, Dick Francis is up for yet another horse racing linked mystery titled DEAD HEAT, about a restauranteur named Max Moreton, whose latest catering job goes awry when undercooked kidney beans cause illness, and threaten his next job–an exclusive luncheon for guests at a high stakes horse race. When that race is terrorized by a bombing, Max's complications multiply, and lead to an investigation involving the transport of drugs inside the wombs of mares. The story moves slowly, as most "cosy" English mysteries do, but the benefit of moving slowly is that one has time to notice the scenery. Helping with that is narrator Martin Jarvis, whose inimitable poise and inflection give the tale a stately and refined aura. Jarvis is not only a character actor in Hollywood, after all, but is also invested with the Order of the British Empire for his services to drama. (Penguin Audio; 10 hours unabridged)
Can anyone fault DUNE, one of the most beloved classics of science fiction? True, there have been other performances than the current 2007 release from Audio Renaissance. Imitators of the original story have been many as well–both in film and on TV. So is there anything to criticize in this latest production, whose audio values include the talents of narrators Simon Vance, Scott Brick, Euan Morton and Orlagh Cassidy, among others? Not really. Although I still puzzle on Frank Herbert's choice of the names "Paul" and "Jessica" and "Duncan," and his borrowing of Shakespearean entanglements and ambience. Yet if you're going to borrow from anyone for a epic story, who better than the Immortal Bard of Avon? Certainly Star Wars borrowed from Dune, as its more modern influence. As you may know, the continuing saga of Dune neither starts nor ends with Paul Atreides as the Muad'Dib duke who commands the sand worms of Arrakis, and although the star of the movie version is now acting on "Desperate Housewives," the award winning original novel–if not the entire series on audio–will outlive any shallow television series. As true literature usually does. (Audio Renaissance; 22 hours unabridged)
Finally, C. J. Box has penned an unusual mystery in FREE FIRE, about a lawyer who kills four environmental activists in Yellowstone National Park, then walks away on a technicality involving a slice of land where the murders occurred–a "free fire zone" of overlapping jurisdictions, where a jury cannot be found since no one lives there. When public outcry begins to burn his ears, the governor hires former game warden Joe Pickett to investigate, and the solution to the how and why of the crime involves investigating Yellowstone itself. Narrator here is actor David Chandler, whose straightforward approach rings true as a documentary-like unfolding of the story. At times you feel like John Wayne is narrating, without the accent. Luckily, the tale is not unbefitting for John Wayne, so a reader the likes of Richard Ferrone isn't required. (Recorded Books; 10 3/4 hours unabridged)
December 2007 – Audiobooks reviewed by Jonathan Lowe
Every year, it seems, we feel the need to make New Year's resolutions. Whether we succeed in sticking to them is a matter of motivation and tenacity. To aid such attempts at self improvement I've chosen several new releases for their unique perspectives and/or scientific rigor. They are especially practical when heard on audio, while stuck in traffic and passing all those fast food restaurant signs, or while being tailgated by frustrated shoppers returning presents that didn't quite make them as happy as they expected.
First up is a book that turns the head on our modern western diet. IN DEFENSE OF FOOD by Michael Pollan poses the argument that the reason why we're getting fatter and more unhealthy every year is because big food processors make more profit selling grains than leaves. That is, whole foods spoil easily, while denatured and milled grains have a long shelf life, and can be transported long distances easier. The most profitable grains are corn and soybeans, which has led to the near extinction of many more nutrient-dense crops. Since the most healthy parts of grains spoil fastest, these are milled out, leaving a bleached "fake" food behind, which is then "enriched" with a chemical spray, and introduced with other potentially hazardous chemicals to preserve freshness. Empty calories and added sugars then lead to a host of diseases over time, including diabetes, heart disease and cancer. Particularly disturbing is the rise in consumption of high fructose corn syrup, present in most non-diet sodas and juices, and many cookies, cakes, and other snacks. It is an unnatural (manmade) but cheap sweetener that is difficult to digest, just as trans-fats are, and is being guzzled by Americans like there's no tomorrow. Those doing the guzzling had better hope there's no tomorrow, too, because their savings on food costs over buying whole foods will translate into their spending far more on drugs and health care in the future! Narrated by Scott Brick, who takes a dramatic approach to the eye-opening text, the audiobook also dispenses sound advice, including limiting your purchases to those items near the walls of supermarkets, since highly processed "fake" foods tend to line the center aisles. If you take just this advice, you'll lose weigh, outlive your classmates, and may decide to petition your Congressman to declare war on the food industry lobby as well. (Penguin Audio; 6 1/2 hours unabridged)
A year of so ago I published a novel about longevity science, so naturally I was interested in hearing what Michael F. Roizen and Mehmet C. Oz had to say about the subject in YOU STAYING YOUNG–The Owner's Manual for Extending Your Warranty. Dr. Oz is Oprah's doctor, but both men narrate this interesting and comprehensive examination of what causes aging, and how to slow down the process. Some of it relates to things mentioned in the previous book, but here, as told by medical doctors, we see deeper into the science of aging, not just those risk factors most people already know about–smoking, processed foods, saturated fat, sedentary lifestyles, etc. For instance, did you know there's a relationship between flossing and heart disease? Or that sunburn triggers the stem cells grown in your bones to migrate to the burn to repair it, and so if you burn often the odds for a genetic mistake increases, resulting in cancer? Every eight years the body's aging rate gets on a faster treadmill, and the trick is to fool your internal pedometer by minimizing the biological processes that propel it graveward. Avoiding stress–both internal and external–is most important here, since tension and toxins have a direct effect on the cells, turning off and on various genes that regulate their life cycle. Think of tension as anger, frustration, worry and regret, and toxins as tail pipe exhaust, loud noises, and even those greasy, salty french fries you just ate. You can't make up for thirty years of eating holiday cheese balls by popping a vitamin pill, but you can start reversing the aging process, say the authors, by thinking about what you're doing instead of doing it automatically. Popping an aspirin a day and drinking one glass of red wine in the evening may help too, surprisingly. As long as that's all the alcohol you're drinking, and you avoid soda altogether. (Simon & Schuster Audio; 5 hours abridged)
Next, in THE HOW OF HAPPINESS–A Scientific Approach to Getting the Life You Want, author Sonja Lyubomirsky reveals evidence that happiness is 60% a matter of genetic predisposition, and 40% a conditioned response. No doubt you've met people who are happy by nature, and who therefore possess a cushion against the effects of bad things happening in their lives. For the rest of us, without this high set point for happiness, there is the remaining 40% to be manipulated. One of the ways, surprisingly, is simply smiling, even when things may be going wrong. Studies have shown that moods become elevated just by mimicking happy people, or pretending to be happy. Read by the author, the audiobook walks through case studies which demonstrate that money, love, fame, and outward success have little to do with happiness, which is more about an outlook and state of mind than a quantifiable list of causes. Feeling alive and having a relationship to that life which makes it an adventure is far more important than driving a new Mercedes or having a big bank account. (Penguin Audio; 6 hours abridged)
The idea of breaking free from myths regarding happiness is continued in THE ULTIMATE CHEAPSKATE'S ROAD MAP TO TRUE RICHES by Jeff Yeager. Here is a man who cares not a wit about designer labels, $4 cups of coffee, or showing off some new gas-guzzling luxury car to friends and neighbors. His primary mode of transport is a bicycle, which keeps him healthier while sparing the air. Yeager advocates living within your means at age thirty, and staying there for life, rather than trading up continuously until hospital bills take what's left. In addition to his many tips for conserving rather than spending on everyday items, he recommends pinching dollars more of pennies, since big ticket items are what most weigh people down. Keep everything else in perspective, and you can really enjoy life more while spending less. According to Yeager, who also reads the audiobook, once you step off the treadmill of "more is better" you'll discover that less means less stress, too. (Brilliance Audio; 8 hours unabidged)
Finally, we come to a true revolutionary. Timothy Ferriss is author of THE FOUR HOUR WORK WEEK–Escape 9 to 5, Live Anywhere, and Join the New Rich. Ferris turned his early dislike of authority into a career by rejecting the established model of deferring life until retirement while "wasting" your prime years in a dead end job. Having designed his own escape from drudgery, Ferriss now sells sports medicines online, and travels the world on the income, while still in his 30s. His purchases, sales, and inventory are all outsourced, so there's no management attention needed, either. And he suggests that listeners can copy what he did by planing month-long "mini-vacations" to do what they really love, and then see if there's a way to continue it. If not, he suggests going back to the office cubical to come up with a new plan. It worked for him, after all. Formerly stuck in a job he despised, making $40G a year, Ferriss now makes $40G a month while living outside the U.S. for 11 months of the year in major world capitals. (Far less expensive than people suppose, he claims.) Utilizing his opportunistic talent for seeing ways to bend the rules, he also won a dance competition in Brazil, and a kickboxing championship in Japan as well. But can anyone follow in his footsteps? Perhaps, but only if they share the same mindset. Self driven and innovative, Ferriss is a rare breed. He doesn't need or desire either the admiration of others, nor their symbols of wealth. He certainly cares not at all for the treadmill lifestyle which characterizes most everyone's experience, watching TV and mimicking their neighbors. "Why retire at all?" Ferriss asks, "if you're doing what you love? Besides, in the traditional retirement you'll be so bored you'll want to stick bicycle spokes in your eyes." (Audible.com download to iPod; 8 hours unabridged)