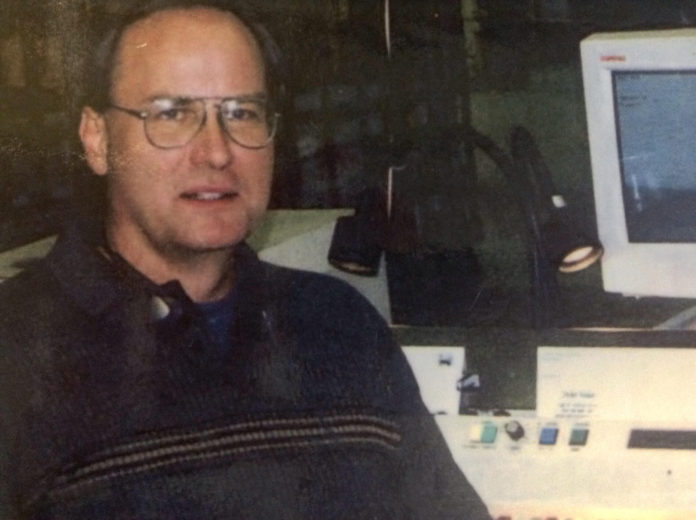 Couple centuries back the call "go west, young man!" propelled settlers and homesteaders into the Louisiana Purchase and beyond into New Mexico, Colorado, Arizona, Nevada, Utah, and California. Our mythic vision of "conquering" the west envisioned cowboys and ranches with cattle and crops abundant. Indians were resettled onto reservations, although many did not go quietly. Fast forward to today, with many millions of people inhabiting oasis cities like Vegas, Phoenix, and Los Angeles, sustained by dams and water projects that feed water out for irrigation, and cause rival special interests to lobby for rights to dwindling supplies. Farmers, ranchers, and the general voting public still yearn to maintain the values represented by "taming" the west, six gun in holster, cattle lasso at the ready. It is a powerful image, not one easily refuted. What refutes it? Science. The west is drying up, due in part to climate change, growing populations using up underground water that fell as rain centuries earlier (when no one lived there), cattle production, and dams redirecting river water to irrigate fields instead of replenishing underground reserves. Those who think short-term and expect the government to solve the problem are in for a big surprise. According to the author of CADILLAC DESERT, a classic examination of the history of water in the west, "unless people change, the desert will reclaim the west. The desert cities will see a mass exodus." This audiobook by Marc Reisner, read by Francis Spieler and Kate Udall, contains an apocalyptic postscript by Lawrie Mott. California wildfires and droughts will increase in time, while flooding and hurricanes will dominate the eastern seaboard. Some of the points made by the book, whose subtitle is "The American West and Its Disappearing Water," are: 1) Instead of cattle we should raise bison, which require much less water. (Settlers killed bison for sport by the thousands from trains.) 2) Dams on rivers exist in the thousands, but are not sustainable, and kill untold millions of fish like salmon. Some are dangerous, such as several located near earthquake faults in California. A wall of water twenty stories high coming down main street is not something a non-superhero could survive. 3) No single politician has or will ever be able to solve this problem. It is too complex. Just ask Jack Nicholson's character in the movie Chinatown. (The Owens Valley water wars that inspired the film are but one of the scandals explored in the book.) No one can predict when exactly it will happen, and few are even asking. Short term profits beat long term solutions in American politics, as everyone scrambles for their cut before the bowl goes dust.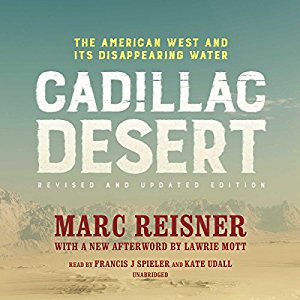 Fake News, "alternative facts," and bogus science is more viral now than ever. Over 100,000 videos on Youtube tell us the Earth is flat. The "History" Channel suggests the pyramids were built by Ancient Aliens, relying on ancient writings and drawings as "evidence." Throughout history, mankind has struggled to understand life's mysteries, from the mundane to the seemingly miraculous. Static societies endured for ages, without progress, because creativity was suppressed. Challenges to dogma were met with death. In THE BEGINNING OF INFINITY, David Deutsch, an award-winning pioneer in the field of quantum computation, shows why man's ego colors his faulty interpretations of events and observations. The human eye, he argues, is the least important tool of science, and the most easily fooled. Things are rarely what they seem, and no justification or authority is needed to arrive at truth. What is needed is to recognize flaws of logic, which have plagued mankind for thousands of years. Static thinking, mired in superstition and error, is our past, but need not be our future. Listening to this 20 hour audiobook is like getting a college degree in physics, biology, math, and geology. You will no longer be victim to those who would manipulate your beliefs for profit. Called one of the most profound science books ever written by the NY Times, it shows why explanations have a fundamental place in the universe. They have unlimited scope and power to cause change, and the quest to improve them is the basic regulating principle not only of science but of all successful human endeavor. This stream of ever improving explanations has infinite reach. Optimistic in outlook, the book shows how we are subject only to the laws of physics, but they impose no upper boundary to what we can eventually understand, control, and achieve. A most relevant Must Read narrated by the always focused and listenable Walter Dixon.
Finally, in science fiction, some flashback relevance exists in RICH MAN'S WAR by Elliott Kay: No one walks away from business with the three biggest corporations in the Union of Humanity. Cutthroat trade deals and bloody covert operations make that clear as the star system of Archangel tries to break free. Yet despite all their power, the Big Three are more vulnerable than anyone knows—leaving them desperate to make an example of Archangel. Tanner Malone would gladly avoid such struggles. He'd rather run out the clock on his enlistment in the Archangel Navy. Instead, he's been ordered back into the front lines of a cold war that quickly grows hot. He doesn't know about his government's shady deals, or about the old enemies lurking in the shadows. All he knows is that the sky is falling—and he'll have to fight harder than ever if he doesn't want to be crushed beneath it. POOR MAN'S FIGHT: Quick-witted Tanner Malone has bombed the Test, an all-important exam that establishes how much he owes for his corporate-funded education. With his future plans crushed under a mountain of debt, Tanner enlists in the navy of his home star system of Archangel. But he hasn't factored in the bullying shipmates, the civil war brewing on the border, or the space pirates. As Tanner begins basic training, the government ramps up its forces to confront the vicious raiders wreaking havoc throughout human space. Led by the complex and charismatic Captain Casey, the outlaws never let their egalitarian and democratic ideals get in the way of a little murder or mayhem. Assigned to the front lines, Tanner learns there's only one way to deal with his ruthless foes, cruel comrades, and the unforgiving void of space. He'll have to get up close and personal. Both novels are narrated by Timothy Pabon, whose crisp and engaging voice animates the text with a Hunger Games tone.
(Jonathan Lowe is author of five novels, including Postmarked for Death, now being recorded by Atlanta actor Les Cassamas for release mid-Feb. Set in the Tucson post office, the thriller is also an ebook and paperback at Amazon.)