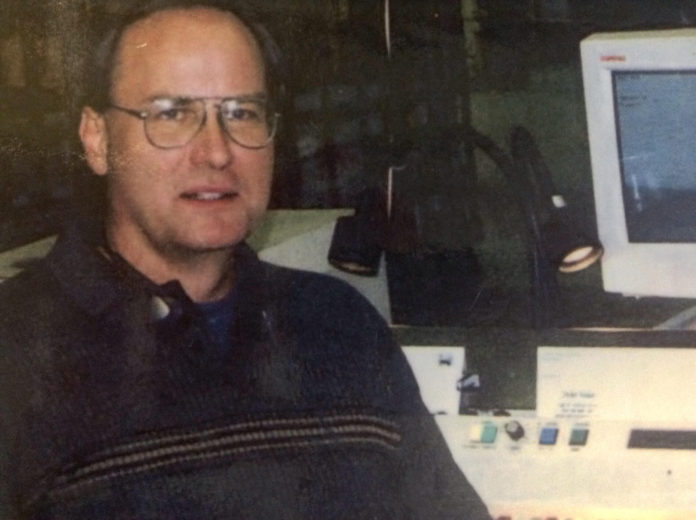 Harlan Ellison died in June 27 at age 84. He wrote or edited more than 120 books, and more than 1,700 stories, essays, and articles, as well as dozens of screenplays and teleplays. He won numerous awards, including the Edgar Award, a Hugo Award, an Audie Award for Best Solo Narration (including other authors work), and five Nebula Awards, breaking scifi genre records. A Grand Master chosen by the Science Fiction and Fantasy Writers of America, he is responsible for inspiring The Terminator, keeping Star Trek alive during the very first season (when it faced cancellation), and writing some of the most legendary and imaginative stories ever, like "I Have No Mouth and I Must Scream." (An AI has trapped a final group of humans in an eternal hell for revenge until one sees a way to trick it by murder/suicide in a moment of inattention…only he fails to kill himself before he's stopped, and now the AI vows never to drop its attention again, and turns him into a slug-like being in a torture chamber without end. William Gibson, author of Neuromancer, creator of Cyberpunk, credits Harlan for being there first.) "A Boy and His Dog" was made into a Don Johnson movie, about a super intelligent dog who can speak, and protects his master from the dangers of a ravaged post-apocalyptic tic Earth. There is an underground city with suburban-like streets, from which a girl has snuck out topside, dressed like a bum, and the dog alerts the boy to follow her down. Dying of hunger, the dog waits for him. She tries to convince him to stay, forget the dog, insults him, and asks him "what is love?" She follows him out, and the scene moves forward to him remembering her question. The dog is no longer hungry. Last sentences: "What is love? A boy loves his dog." The movie version was a cynical twist, with the dog saying, "She didn't have good taste, but she sure did taste good." (Laughter.) Ellison was angry, and filed many lawsuits against those who misused his work, or didn't credit him. For a complete rendering of his run-ins with Star Trek and William Shatner, and his feud with Roddenberry, listen to THE CITY ON THE EDGE OF FOREVER, which references his award-winning Star Trek teleplay. (Roddenberry lied? Yes, some lies are indisputable and documented.) Ellison enjoyed rubbing the lies in, too, and mostly won his lawsuits and awards. He even sued James Cameron, an honorable man, who settled out of court. "Writers always get the shaft," he said. "Every thug and studio putz and semi-literate merchandizer has grown fat as a maggot off what I created." OMG. Yes, he was derisive. But most local press is more interested in viral cat videos than local writers. Movie and sports stars? They are American Gods. Author of American Gods, Neil Gaiman, credits Ellison in becoming a writer. Ellison was friends with Ray Bradbury, author of Fahrenheit 451. Stephen King tweeted, "There was no one quite like him in American letters, and never will be. Angry, funny, eloquent, hugely talented. If there's an afterlife, Harlan is already kicking ass and taking down names."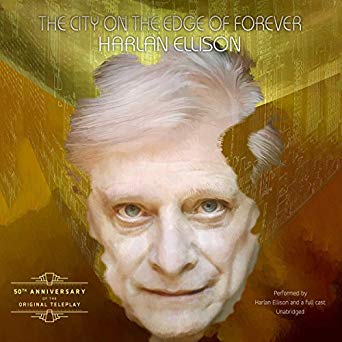 ROBIN WHITTEN, editor of AUDIOFILE MAGAZINE:
Jonathan Lowe: What is the history of your awards at AudioFile? Did they begin with the founding of the magazine?
Robin Whitten: Earphones awards have been given since AudioFile started in 1992. Any reviewer for the magazine can nominate whatever title they wish for an award, but of course they need to substantiate it under a certain set of criteria.
JL: What are your criteria?
RW: Narrative voice and style, vocal characterizations, appropriateness for the audio format, and enhancement of the text.
JL: Do you need to concur with the nominator, and do you listen to the title?
RW: Yes, I do have to concur. We'll sometimes have a conversation about the nomination, because the idea is that these are exceptional audios, and excel in very specific ways, and I want to make sure that the review reflects that. I don't always listen to the entire audiobook of a nominee, but some of our reviewers have been with us for 12 years, so I pretty much know what their level of excellence is.
JL: I've noticed that the Earphones awards comprise roughly one in ten of the reviewed titles. As a reviewer, I've also noticed that I really enjoy roughly one in ten titles. What's magical about that number?
RW: That's just the way it seems to turn out, doesn't it? It's interesting to me that there seems to be a lot of mystery Earphones winners sometimes, but in our next issue there are only two. So it reinforces the arbitrary nature of the selection.
JL: It really just depends on the material.
RW: Right. What comes through our offices drives it.
JL: So it would be nice if all of them could win.
RW: Yes, it's not that we try to be sparing, but we don't want it to appear that there are so many fabulous titles, either. Although sometimes there are. There is definitely something special when the casting is really perfect, and the narrator is doing an exceptional job. When you've got a written work which really lends itself to spoken word, so that all the signs are aligned just right.
JL: How are the Golden Voice awards chosen?
RW: They're chosen by AudioFile editors, and we nominate them according to their lifetime career contributions to audiobooks. Some of them are Alyssa Bresnahan, David Case, Grover Gardner, George Guidall, Edward Herrmann, Dick Hill, Derek Jacobi, Martin Jarvis, Garrison Keillor, Miriam Margolyes, Wanda McCaddon, John McDonough, Frank Muller, Davina Porter, Simon Prebble, Christian Rodska, Barbara Rosenblat, Jay O. Sanders, and Lynne Thigpen.
JL: As the audiobook industry grows, more actors are applying for narration jobs from publishers. What is your opinion of new talent? Do they stack up to pioneer talents like George Guidall and Barbara Rosenblat?
RW: Well, we don't know yet, do we? George and Barbara have lifetime careers recording audiobooks, and I hope that there are people entering the field willing to make that kind of commitment to audiobook work. I think it's perhaps a little easier to carve out a niche as an actor in narration now because the acting aspect is being recognized, too.
JL: Some famous screen actors have won Grammy awards reading audiobooks, like Julia Roberts, but they are certainly not the best narrators. Do you think the Grammy awards will ever allow an audiobook specialist to win in the narrator category—someone who isn't a famous screen actor?
RW: I don't know, I'm not voting! (laughs) You know, the Grammy awards appreciate people who are involved in the greater entertainment industry. But you never know.
JL: You mentioned a tipping point once in an editorial, and you've also helped coordinate the Audie awards, which booksellers and audiobook fans know about, thanks to the Audio Publishers Association, but not yet the general public who have yet to try audiobooks, although audiobook sales are rising while hardcover sales continue to fall. Do you think the tipping point is coming soon, and what can we do to make the various audiobook awards get more attention?
RW: I don't know whether we're there yet. Depends on the coverage the awards get, which is unpredictable. I'm hoping that with the new Audiobook of the Year award, that may be an opportunity for more in the media to focus on the Audie awards. The criteria that goes into choosing the finalists is the same as the other categories, but in addition the sales and marketing was considered. The judging was done a little differently too, in that a panel met live to have a discussion, and they made a point in celebrating the unique features of each of the finalists, all of which are different and very much like poster children for the industry.
Flashback: Author ORSON SCOTT CARD on audiobook abridgments:
JL: Many people listen to audio books while they drive. Does your family as well?
OSC: My whole family joins me in listening to books on tape when we travel together. We recently crossed the country and heard almost a dozen books, though admittedly some were BBC radio dramatizations of Agatha Christie. It was a wonderful way to pass the time. And even though my family are all good readers-aloud, it was better to listen to a well-performed audio book than to read to each other because my family are all prone to motion sickness and headaches from reading in a car, and we would all go hoarse from shouting to be heard over highway noise. Nowadays we wouldn't think of going on a drive together without a book. Frequently we switch it off in order to discuss what we've been hearing, so that we don't sit as mute audience but let it engage our thoughts and become the root of conversation. And, of course, we openly admire excellent performances.
JL: Can an excellent performance make a mediocre book sound good?
OSC: We are quite aware that good performances can seduce us into enjoying second-rate books rather more than we should. We thought we were fans of Patricia Cornwell, for instance, until one day I actually bought one of her books in print form and found it almost unreadable. We had been won over by the performer and the abridger! Likewise, I've found that I can't read Grisham, but I very much enjoy listening to abridged performances of his work. So now we don't even buy Cornwell or Grisham between covers. We buy the books on tape and save them for long car trips. On the other hand, sometimes even excellent performances can't save a bad book. We did listen to Cold Mountain from beginning to end, but with the awful fascination of watching endless replays of a race car crashing into a wall. It gave us many good conversations about the art of writing, and speculation about why something so empty-headed and badly written could become a bestseller. How many people really survive firing squads? How often can you use the same gimmick before the reader starts laughing? But the abridgment and the performance, far from hurting the book, were the only reason we could endure hearing it read to the end.
(Jonathan Lowe's ebooks are on sale half price during July only HERE. Buy any audiobook and get another audiobook free.)