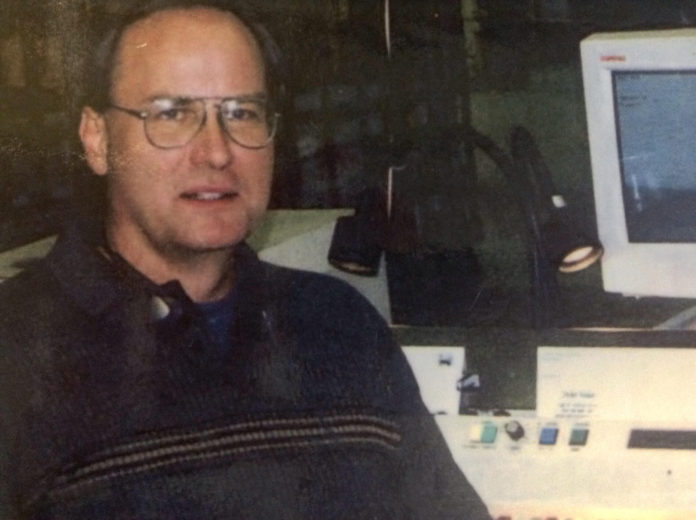 Wanting to see how ANNIHILATION compared to the audiobook (which is actually a trilogy), I can report that the movie is definitely worth the price of admission, whether of not you've read or listened to the books. Still, it's a different animal, and there are plenty of strange creatures populating both movie and "audio movies." Natalie Portman stars with several of director Alex Garland's Ex Machina actors, particularly Oscar isaac, who was fantastic. Mood is everything, and although there are elements of horror, the movie does keep close to the tone of Jeff VanderMeer's 2014 science fiction Southern Reach novel, which won a Nebula award. An opening shot of a meteor striking a lighthouse in the swamps of a park on the coast of northern Florida is followed by jigsaw scene pieces that move back and forth in time, like Pulp Fiction. The book is told through the biologist's field journal into an expedition of Area X, which shimmers with inexplicable power. Others have died, going in, either (it is believed) by attack or by turning on themselves. Whereas the film takes a women with weapons direction, the book is more about induced visions and journals, with a "Crawler" writing cryptic messages on the walls of a tower that need to be decyphered. (Special effects and shooting sports being more important than reading or language, these daze.) Both concern biology and change being forced upon humanity. Why doesn't the Army just roll in with tanks, or nuke it? Because the scientists want to understand it, as in Avatar. And this is not something that bullets can stop, anyway. It's DNA, a subtle invasion and evolution of all species. Since change is scary, too, a few are in denial it's happening…but giant hybrid creatures about to eat you (before transforming you) are difficult to deny, and so even the Army is freaking out…as they did in Arrival (based on the 2002 book "Stories of Your Life and Others" by Ted Chiang, which may have influenced VanderMeer, since it is also about understanding alien language, and also includes a tower.) As for Alex Garland, he wrote THE BEACH as a novel, which became the Leonardo DiCaprio film. (Alex also wrote The Tesseract, scripts for Halo, Sunshine, 28 Days Later, Dredd, Never Let Me Go, Big Game, Annihilation, and Ex Machina.) On audio, Annihilation is narrated by Carolyn McCormick. And speaking of wild horror creatures, there is THE SLENDERMAN MYSTERIES by Nick Redfern, narrated by Shaun Grindell. (Footnote: In the movie Annihilation, look for a Slenderman effect! Intentional or just optical illusion? Near the end, in the lighthouse, for about two seconds of special effects.) Subtitle of the Redfern book is "An Internet Urban Legend Comes to Life." Horror that was a hoax, but played out in real life in the news. Redfern is definitely a believer in the supernatural, UFOs, Ancient Astronauts (nuts), and nightmare creatures that get profiled on The "History" Channel. In real life the only nightmare creatures I've seen in the woods are wolves, and there is the non-fiction book AMERICAN WOLF by Nate Blakeslee, narrated by the always great Mark Bramhall. A real treat, following the clash between wolves and other animals in the West, particularly in Yellowstone and involving naturalist Rick McIntyre. Great writing, great narration. The rare wolves I witnessed in the wild were in Arizona and New Mexico, while driving through remote wilderness in the Gila National Forest. No shimmers of light, though.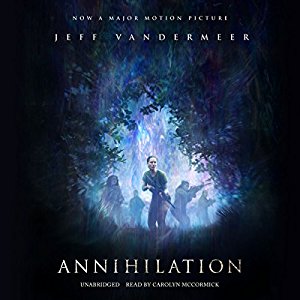 News Items
1) Jay Bonansinga is an award winning indy filmmaker and screenwriter who has worked with horror legend George Romero, Will Smith's production company, and Dennis Haysbert's The Unit, among others. His debut novel THE BLACK MARIAH was a finalist for a Bram Stoker award, and his numerous short tales and articles have been published in many magazines. In addition, he writes some Walking Dead novels. Narrator Paul Heitsch's first audiobook in 2011 was mine, THE METHUSELAH GENE, for Crossroad Press. He also narrates Jay's novel THE SLEEP POLICE, and was just nominated for an Audie award as part of a story anthology.
Jonathan Lowe) What are your favorite audiobooks of yours, and why?
Jay Bonansinga) I love all the versions of my books that were done as audiobooks, including Paul Heitsch. I especially love the Robert Forster performance of my book THE KILLERS GAME. This guy is pure Chicago with his hard R's and flat vowels! Also don't forget Fred Berman, who does all the Walking Dead books.
JL) Paul, congrats on your nomination! Describe the audiobook nominated, would you?
Paul Heitsch) NEVERTHELESS WE PERSISTED is an anthology of short stories and poems, all exploring various themes. I'm one of 26 narrators who were cast to record the pieces, and am incredibly proud and humbled by the Audie nomination for Best Original Work. Tanya Eby, the producer, and owner of Blunderwoman Productions, was so generous to include me on the project, and I'm really looking forward to thanking her in person at the Audies Gala!
JL) Good luck! What about The Sleep Police?
PH) Sleep Police was also a terrific book, with unforgettable scenes and characters. Please convey my thanks and best wishes to Jay Bonansinga.
2) In STORM WARNING, Billy Graham wrote about the Apocalypse, which certainly qualifies as horror too. He examines the problems facing America today compared with what is to come as revealed in the Bible, and answers the tough questions with astute biblical insight, and points to the hope and renewal found in Christ—for families, the nation, and the world. He includes an in-depth analysis of the four horsemen of Revelation in chapter six, too. I learned that there is a special room at his compound called "Storm Warning," and that on April 21, 2017 he addressed the issue of global warming with a statement that included this: "Why should we be concerned about the environment? It isn't just because of the dangers we face from pollution, climate change, or other environmental problems—although these are serious. For Christians, the issue is much deeper: We know that God created the world, and it belongs to Him, not us. Because of this, we are only stewards or trustees of God's creation, and we aren't to abuse or neglect it. The Bible says, 'The earth is the Lord's, and everything in it, the world, and all who live in it.' When we fail to see the world as God's creation, we will end up abusing it. Selfishness and greed take over, and we end up not caring about the environment or the problems we're creating for future generations. It's not surprising that some of the world's worst environmental damage was done by the old atheistic regimes of Eastern Europe. I hope you won't lose your concern for these issues, for they are important."
3) My Christian suspense/horror novel AWAKENING STORM is about a young man tortured by nightmares of the Rapture, who falls under the influence of a greedy prosperity gospel televangelist (very much unlike Graham.) It is based on a stage play I wrote that was produced by two Christian colleges, and includes tornadoes and a hurricane striking the Miami beach estate of the preacher at the climax (with a "twist," of course!) The novel is in ebook and paperback formats now, and is going to audio in April, performed by ESPN presenter and voiceover talent Barry Abrams. He hosts IN THE GATE, a horse racing podcast on ESPN. Since he's going to narrate one of my own novels soon, I figured I should interview him about what else he's up to. Turns out, a lot…and a few surprises, too.
Jonathan Lowe) There is a Barry Abrams horse trainer from Belarus who retired with throat cancer, and an article I saw said, "he was barely audible." Like Audible. How did you start as a Voice actor? Was it a transition from horse race announcing? Which came first—the voiceover egg or the jockey?
Barry Abrams) I started doing the horse racing podcast, "In The Gate" for 2 reasons. First, as a marketing tool. In researching the voice-over industry, I found that several name voice artists did podcasts of some kind. It didn't necessarily matter what the topic was, as long as it was sustainable and presented reasonably intelligently. I settled on thoroughbred racing since I know a lot about it, and I am fortunate that my day job employer allows me to post the shows on their world-renowned website. The second reason I started the show was to get built-in mic time each week… practice. I also learned better ways to edit my own stuff, since that is now part and parcel of the job. I actually had the trainer, Barry Abrams, on the podcast, but he really didn't get the joke. Opportunity wasted. Nice man, though. First-generation immigrant. Hope he recovers completely.
Lowe) I once interviewed Seabiscuit author Laura Hillenbrand, who loved the horse, as did so many at the time due to the horse being an underdog that people in the Great Depression identified with. What do the numbers say about the greatest horses of all time, like Secretariat, and what horse is your personal favorite?
Abrams) In terms of numbers, Man O'War has the longest stride of any horse ever measured – something like 28', a good 2-3 more than most, so he was gaining on you just by running your speed. Secretariat had a heart twice the size of a normal equine heart, and a third larger than any ever previously measured. He had a bigger engine and could pump more blood so his muscles recovered faster. They are arguably the two best American thoroughbreds ever, and now you know why. My favorite, though, is a female named Rachel Alexandra. In 2009 as a 3-year old, she beat males 3x including a Triple Crown race – the Preakness. Her win against older males, which very rarely happens in American racing, in the Woodward Stakes at Saratoga still makes the hair on the back of my neck stand up. Check it out on YouTube.
Lowe) The Letterman incident where he got you to repeat the phrase "He shoots, he scores!" Were you surprised to see him sitting there at your internship interview at NBC?
Abrams) The date was Monday, April 13th, 1990. As I reached the spring of my first year at Syracuse University's Newhouse School of Communications, I went to NBC to apply for a summer internship. Rob Burnett, still a budding producer at that time, came into the waiting area to announce that Letterman wanted to do a gag where he pretended to be personnel director. We in the waiting area were assured we would also get a real interview afterword for the internships we wanted. I called my mother, since I was to be home at 12:30 in order to vacuum the house for that night's first Passover seder. That's why I was back at home that day, and the internship interview made sense to do while home. My mother didn't know or care about Letterman, and she said, "When are they doing this?" "Now (10am)," I replied. She said, "be home by 12:30pm."
Lowe) Some titles you've narrated include The Well-Tempered City, The Four Things That Matter Most, Watching Smarter Baseball, Scienceblind, Whiskey Business, Brady vs Manning, This Narrow Space, and Destination Earth. Mostly non-fiction. Favs?
Abrams) I enjoy primarily non-fiction. Since I am a journalist by trade, I am wired to want to learn about the actual world around us, not necessarily a made-up world. I mean, I enjoy a good story or a good movie as much as anybody, but the publishers I service figured out, without my even having to tell them, that I perform non-fiction well. Of all the titles I have done so far, I really enjoyed This Narrow Space. It is about a pediatric oncologist who moves from New York to Israel to try to set up a pediatric palliative care unit at Hadassah Hospital in Jerusalem. Hearing from an American perspective about the cultural differences between the two places was fascinating. The timing was coincidentally perfect, also – I traveled to the Holy Land about two weeks after completing the book, and it all hit home for me.
Lowe) Fav books you haven't narrated?
Abrams) To Kill a Mockingbird, Torah (Five Books of Moses.)
Lowe) You recorded the title Vitamin N. How can listening to audiobooks while hiking get one more attuned to nature, with a capital N?
Abrams) Vitamin N is a perfect book to which to listen while walking around. Wear small earbuds, though – not big cans that block out the natural sound. Walking around while listening to Vitamin N is like talking a guided tour of a historical location. You'll start to notice so many little things that your eyes and mind would normally just pass right over. Even though you'll be using an electronic device to get there, you'll start to unplug and learn to appreciate the simple but wonderful gifts of nature.
Finally, 4) Postmarked for Death is going to audio soon, too! Stay doomed for more.