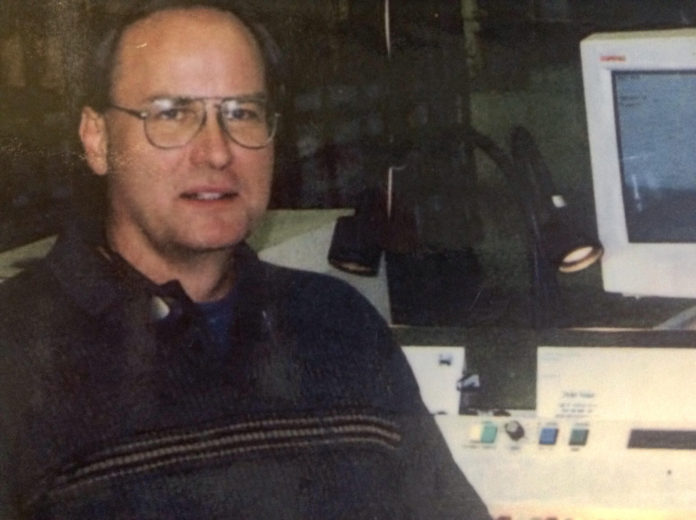 Some interesting new non-fiction this month includes WAYNE & FORD: THE FILMS, THE FRIENDSHIPS, AND THE FORGING OF AN AMERICAN HERO by Nancy Schoenberger, read by the author. (John Wayne and his director John Ford.) WHY WE DON'T SUCK by comic actor Denis Leary, read by him. THE PENTAGON'S WARS by Mark Perry, read by Ron Butler. (The clash between the military and Presidents.) And MEMBER OF THE FAMILY by Dianne Lake and Deborah Herman, read by Lake. (She was one of Charles Manson's "girls.")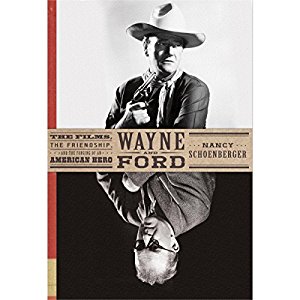 Nelson Richard DeMille, a #1 New York Times bestselling author, was born in New York City. He was a first lieutenant in the United States Army (1966–69) and saw action as an infantry platoon leader with the First Cavalry Division in Vietnam. His first major novel, By the Rivers of Babylon, is still in print, as are all his succeeding novels. He attended Hofstra University, where he received a degree in political science and history. He is the author of By the Rivers of Babylon, Cathedral, The Talbot Odyssey, Word of Honor, The Charm School, The Gold Coast, The General's Daughter, Spencerville, Plum Island, The Lion's Game, Up Country, The Gate House, Night Fall, Wild Fire, and The Lion. He also coauthored Mayday with Thomas Block and has contributed short stories, book reviews, and articles to magazines and newspapers. A member of the Authors Guild, the Mystery Writers of America, and American Mensa, he holds honorary doctorates from Hofstra University, Long Island University, and Dowling College.
I spoke to Nelson briefly about Florida and his older novel The Gate House. Several of his books became movies, notably The General's Daughter starring John Travolta. His new book is The Cuban Affair.
​
Plot: ​
Daniel Graham MacCormick—Mac for short—seems to have a pretty good life. At age thirty-five he's living in Key West, owner of a forty-two-foot charter fishing boat, The Maine. Mac served five years in the Army as an infantry officer with two tours in Afghanistan. He returned with the Silver Star, two Purple Hearts, scars that don't tan, and a boat with a big bank loan. Truth be told, Mac's finances are more than a little shaky. One day, Mac is sitting in the famous Green Parrot Bar in Key West, contemplating his life, and waiting for Carlos, a hotshot Miami lawyer heavily involved with anti-Castro groups. Carlos wants to hire Mac and The Maine for a ten-day fishing tournament to Cuba at the standard rate, but Mac suspects there is more to this and turns it down. The price then goes up to two million dollars, and Mac agrees to hear the deal, and meet Carlos's clients—a beautiful Cuban-American woman named Sara Ortega, and a mysterious older Cuban exile, Eduardo Valazquez. What Mac learns is that there is sixty million American dollars hidden in Cuba by Sara's grandfather when he fled Castro's revolution. With the "Cuban Thaw" underway between Havana and Washington, Carlos, Eduardo, and Sara know it's only a matter of time before someone finds the stash—by accident or on purpose. And Mac knows if he accepts this job, he'll walk away rich…or not at all. Brilliantly written, with his signature humor, fascinating authenticity from his research trip to Cuba, and heart-pounding pace, Nelson DeMille is a true master of the genre.
JONATHAN LOWE: To what extent are Sutter and Bellarosa based on real people you've known living on Long Island, and what's your attraction to them as characters of fiction?
NELSON DeMILLE: I've never used a single real person as a character in my novels, but I do base my characters on composites of people I know or have met, or who are public figures. John Sutter is a type that I've known among the old families of Long Island, but, of course, I've given him some quirks, and a self-awareness that is not all that common in this class of people. Frank Bellarosa as a Mafia don could have easily been a stock figure from Central Casting, but I gave him a lot of brains, a good eduation, and he, too, has a self-awareness that would be unusual in his profession. Both characters – Sutter and Bellarosa – have a good sense of humor, and together they are more than the sum of their parts.
JL: I once interviewed Ronald Kessler about his book "The Season," which described the social undercurrent of billionaires living in Palm Beach, Florida near Trump. One of your characters makes a comment of disdain toward those "living in Florida," so I'm wondering what are the similarities and differences between these playgrounds of the world's super wealthy. Is there a rivalry there, as between those living in New York and Los Angeles?
ND: New Yorkers take some pleasure in looking down on other New Yorkers who move permanently to Florida. Maybe, though, it's jealousy. In any case, it isn't rivalry as it is with Los Angeles because these "Floridians" are, for the most part, New Yorkers who've chosen to leave New York. As for Palm Beach, this is a seasonal town, and becomes New York South from Christmas to Easter, then empties out.
JL: Do you listen to audiobook performances of your novels, and if so, in what ways do you think the personalities of the characters are illuminated by the actors? Any which have nailed the way you perceived a character by voicing him or her, as in films?
ND: Yes, I listen to all my audiobooks, and I think that​ Scott Brick has nailed down my character of John Corey in PLUM ISLAND, THE LION'S GAME, NIGHT FALL, WILD FIRE, and THE LION.
(Footnote: My first new book in several years is out November 1 as an ebook, Judge Jury: Hybrid Stories. Includes scifi, suspense, romance, mystery. The two hybrid stories are both story and script, one an alternate universe look at the Johnny Depp movie Transcendence, and the other a prequel to the Tom Cruise movie Collateral, set in the Florida Keys in 1985, including smuggling of Cuban cigars and eco-terrorism, "The Key to Vincent." A Hollywood actor has just contracted to record my novel Postmarked for Death on audio, which will be out in January. It is now available in ebook and paperback formats.)