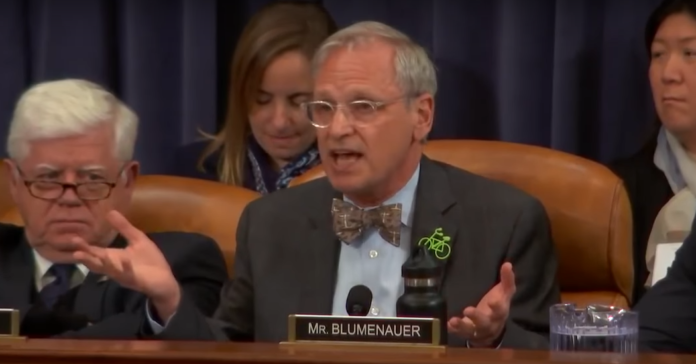 Press Advisory
Contact: Jamie Partridge
503-752-5112
Fixing North Portland's Mail
What: Postal Forum with Rep. Earl Blumenauer
When: Saturday, January 25, 9:30-10:30am
Where: Celebration Tabernacle, 8131 N Denver, Portland, OR 97217
Who: Residents, Business and Postal Workers
Why: Congressman Rep. Earl Blumenauer wants to hear our 97217 mail stories! Blumenauer has pledged to take our stories to the decision makers at the USPS.
See:
https://www.koin.com/local/multnomah-county/kenton-community-members-hold-postal-protest-rally/
https://news.streetroots.org/2019/12/13/postal-workers-say-pilot-program-slows-down-mail-routes-pushing-deliveries-night
https://news.streetroots.org/2020/01/17/blumenauer-criticizes-postal-service-changes-plans-public-forum-portland
Blumenauer criticizes Postal Service changes, plans public forum in Portland
Late mail, wrong addresses, extra hours — 'consolidated casing' is drawing criticism as a push toward privatizing mail delivery
by Christen McCurdy | 17 Jan 2020
Rep. Earl Blumenauer (D-Oregon) will hold a Portland forum Jan. to hear constituents' stories about how they've been affected by a pilot project to change mail delivery in North Portland.
On Dec. 13, Street Roots reported that the United States Postal Service had unrolled a pilot project, called "consolidated casing," to completely separate mail sorting from delivery in a variety of jurisdictions, including Portland's Kenton neighborhood.
The project was intended to make mail delivery more efficient, but residents and postal workers have said it had the opposite effect, causing carriers to work longer hours and increasing reports of late and misdelivered mail.
"It drives me crazy that nobody pays attention to what these people are trying to do to the post office," Blumenauer told Street Roots.
He called the Kenton pilot project part of an "ongoing assault" on the Postal Service that began as early as 2006, when Congress passed the Postal Accountability and Enhancement Act, which included the unprecedented requirement that the service pre-fund retirement funds for 75 years — something no other government agency is required to do and that no private employer does.
He noted he hasn't received much feedback regarding the Kenton project but would like to hear from constituents about how they've been affected.
The Saturday forum will be held at 9:30 a.m. at Celebration Tabernacle Church, 8131 N. Denver Ave.
Blumenauer said he wants to talk about not just stopping problems but also about making the Postal Service better.
"I come home every week to try to stay in touch, and one of the things that's happening is I am seeing postal workers hustling at 7 or 8 o'clock at night," Blumenauer said. "I think that's troubling. I mean, it's a strain on the worker, and I don't think it's necessarily the safest situation having have postal workers out after dark."
Last year, Blumenauer co-sponsored legislation to do away with the pre-funding requirement. In 2015, he and Rep. Jared Huffman (D-Calif.) introduced a bill that included a host of policies to modernize the Postal Service. Included in the bill were a variety of provisions aimed at cutting costs and increasing revenue. For example, it would have allowed the Postal Service to deliver beer, wine and spirits — which currently can only be shipped by private parcel carriers — and would have required it to adopt more fuel-efficient vehicles in its delivery fleet.
Blumenauer is also interested in expanding the possible uses of the Postal Service. For example, in some countries, post offices offer numerous banking services, which could both generate revenue and provide access to banking services for individuals who do not currently have them.
He's also interested in having postal carriers collaborate with the U.S. Census Bureau in delivering information to residents — and at all costs, to buck the push to privatize mail delivery.
Jamie Partridge, a retired letter carrier and co-founder of Community and Postal Workers United, which organized next week's forum, said the Postal Service may have changed some of the routes in the Kenton neighborhood, but they've actually gotten longer. A number of senior carriers have asked to transfer out of the neighborhood, he said, and he estimates more than half the letters are delivered by substitutes.
"That means delivery is more chaotic," Partridge said. "I suspect there are more residents who will show up at Blumenauer's forum to tell their bad mail stories."
"My personal goal is to have more attention on what's going on and have more people think about it before it's too late," Blumenauer told Street Roots.
IF YOU GO
WHAT: Forum on U.S. Postal Service consolidated casing program with Rep. Earl Blumenauer
WHEN: 9:30 a.m. Saturday, Jan. 25, 2020
WHERE: Celebration Tabernacle Church, 8131 N. Denver Ave.