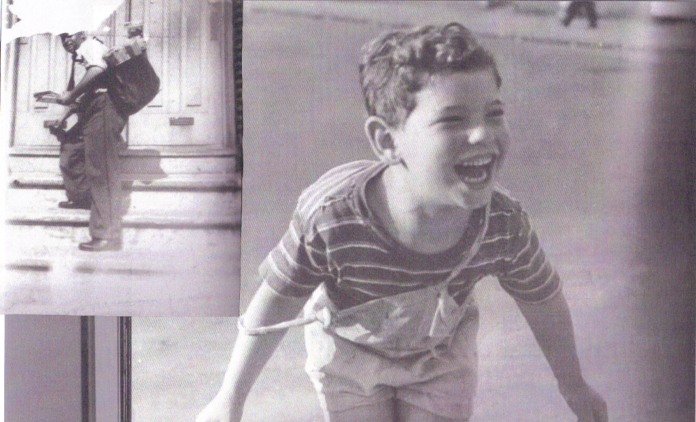 About five years ago PostalMag.com published Marty Blumberg's poem "The Mail Must Go through." It was a great success and only two weeks ago Marty published a book, "My Brooklyn, My Way" that tells of his childhood days in the 50s growing up in Brooklyn. Marty's dad was a letter carrier for over 40 years and Marty devoted a few chapters about how his dad managed to get to work everyday even in snow storms.

My Brooklyn, My Way: From Brownsville to Canarsie in the 1950s
Paperback – January 15, 2020
by Martin Lewis Blumberg (Author)
Post Office Poem
by Martin Lewis Blumberg
There was a young boy that was really a joy
He did have a rule, never to forget his lunch
when he went to school.
When lunchtime came
and he started to look, he realized his backpack
was empty except for a book.
He went home hungry and couldn't wait to snack.
He noticed the pantry empty but saw some cans in the back.
When climbing on the chair, he realized something
was not very clear.
The cans said "Dog Food," which he was able to read, but
his family had no pets, especially not a dog to feed. He was puzzled
and confused
and just didn't know why there was so much dog food but not
even a slice of pie.
When his mom came home, he didn't want to be rude, but he asked her why there
was so much dog food.
She said she just went shopping and bought plenty
for him to eat. She then filled up his plate with many a treat.
As he was eating, she started to say why there was dog food in the pantry each and every day.
She explained since his dad was a mailman, he had plenty to fear. There were
many a stray dogs that would run to him, bark, and give him a scare. So your dad
would feed these dogs treats that he kept in his bag. He would notice the dogs'
tails begin to wag.
"So now, my son, you have the answer, and I hope you understand
that your father does his job the best way that he can.
He makes sure the mail is delivered so it gets there on time,
and I am sure, son, you'll agree that's surely not a crime."