We believe that "going postal" is a good thing. Send us your postal-related content (photos, videos, news, comments) and we can post it here!
12.10.2019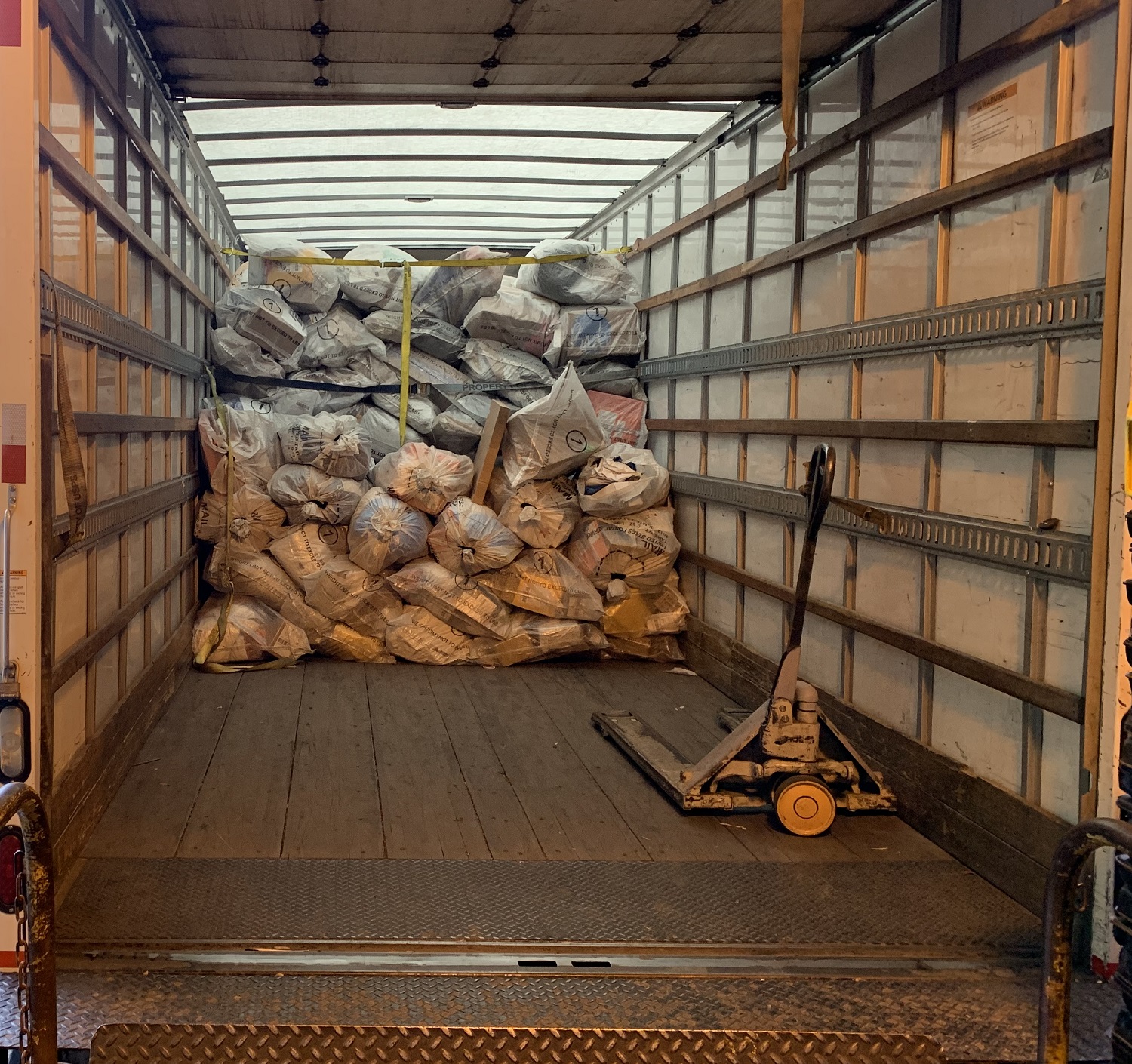 Bags and bags full of packages for this holiday season.
12.07.2019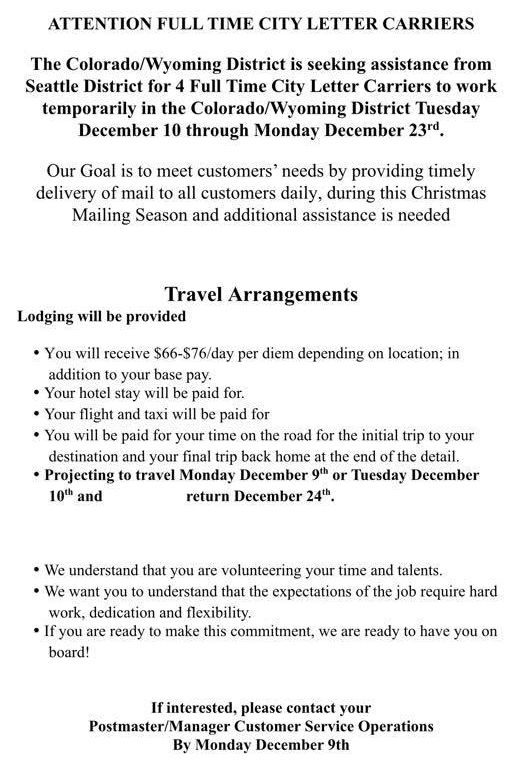 The Colorado/Wyoming District of the USPS is apparently seeking out-of-district carriers to help out this holiday season.
11.30.2019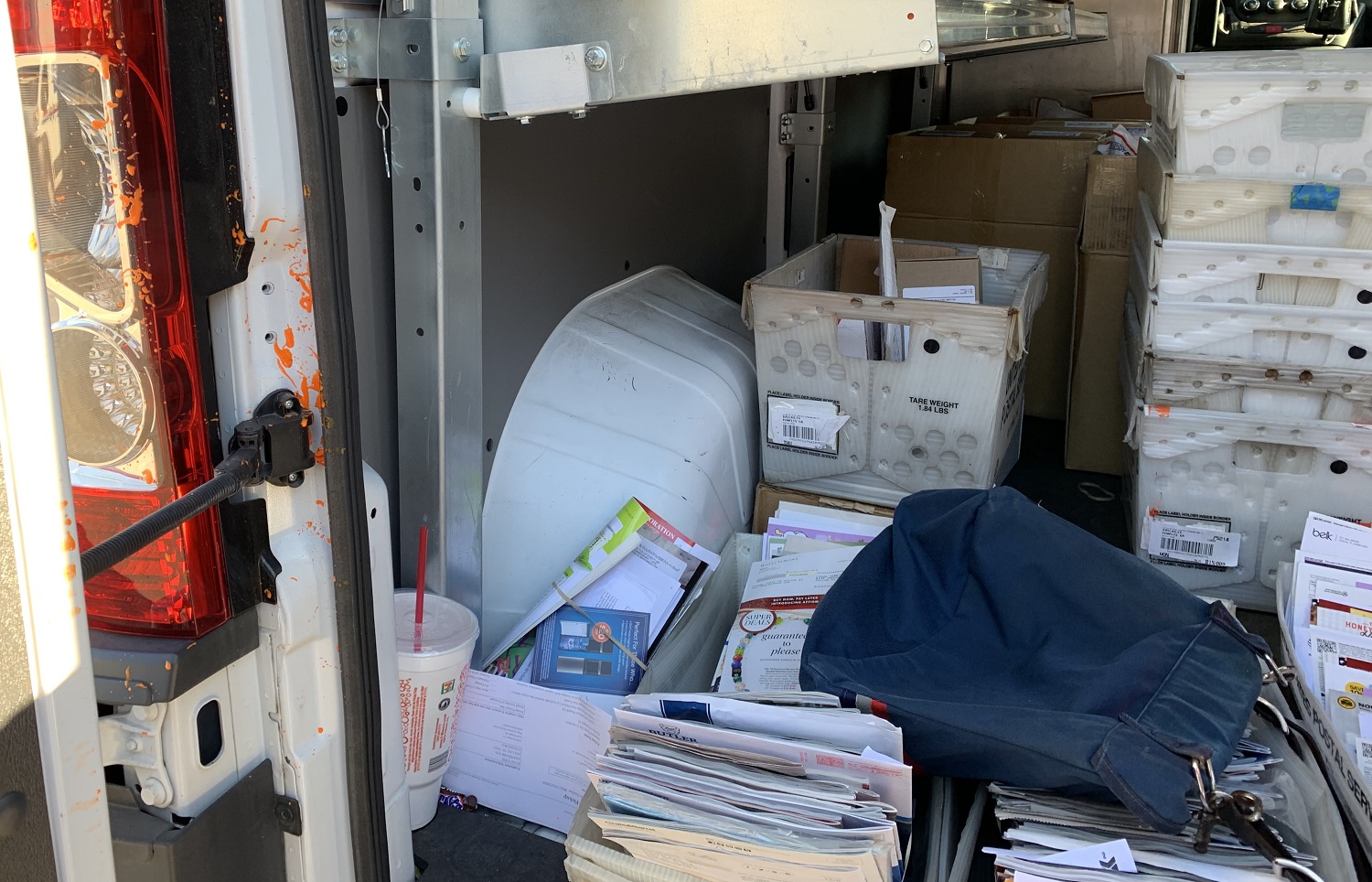 Notice the orange paint splatters. A letter carrier and his postal vehicle were struck by paintballs today in Dallas in a drive-by shooting by young men in an unidentified vehicle.
11.28.2019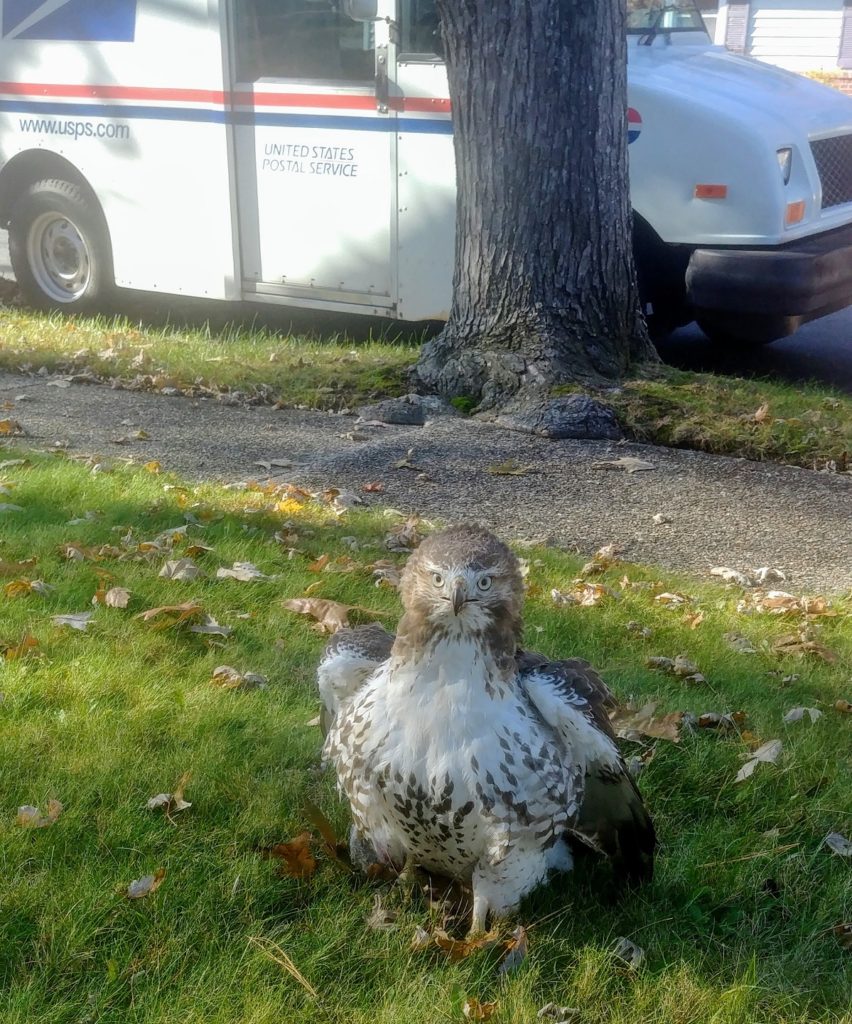 K. Nesbit of Somers Point, NJ saw this Red-tailed Hawk on his route. (Click photo to enlarge.)
11.27.2019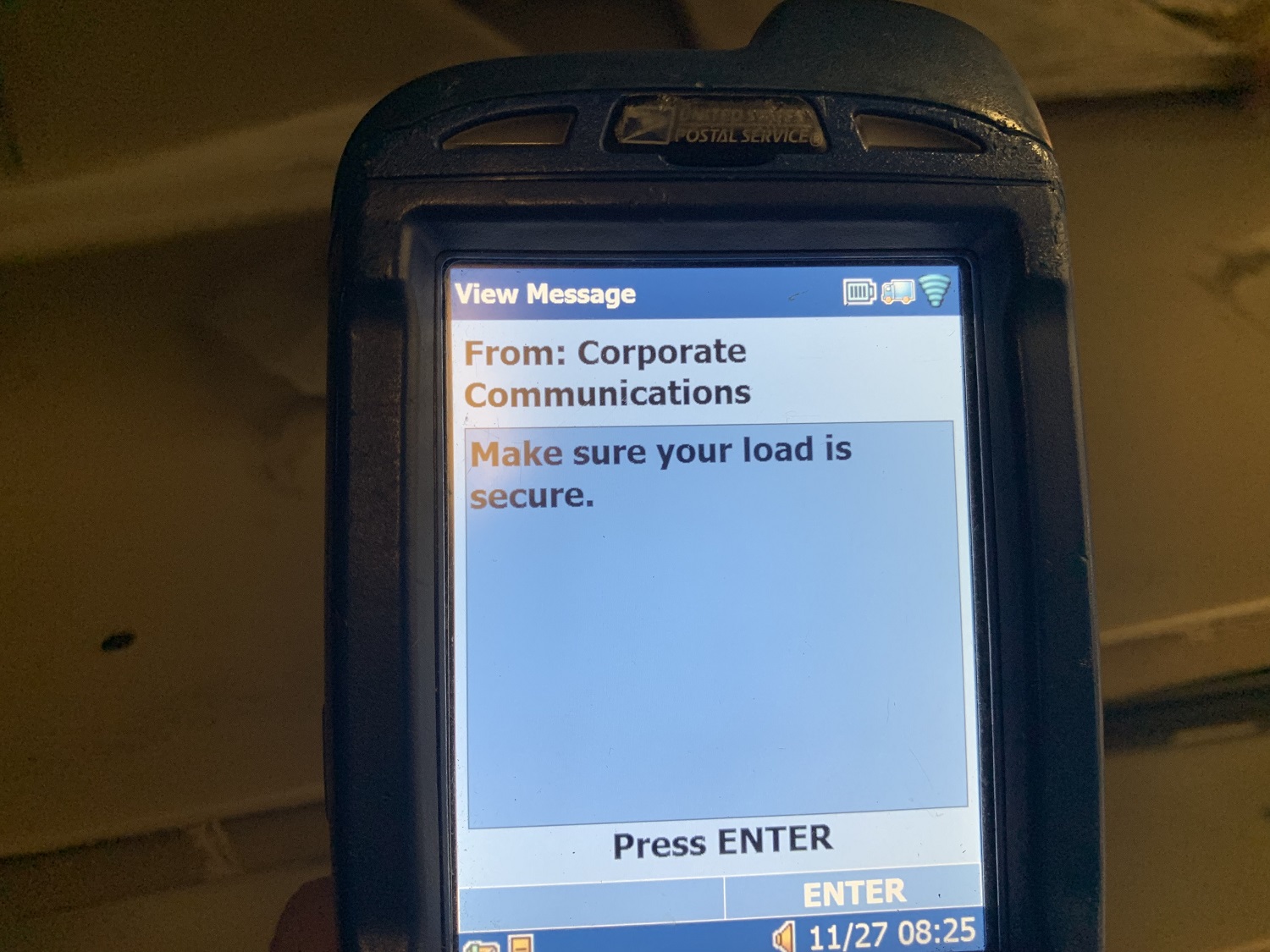 Another classic from the VP of scanner safety messages. Now they're just messing with us.
11.27.2019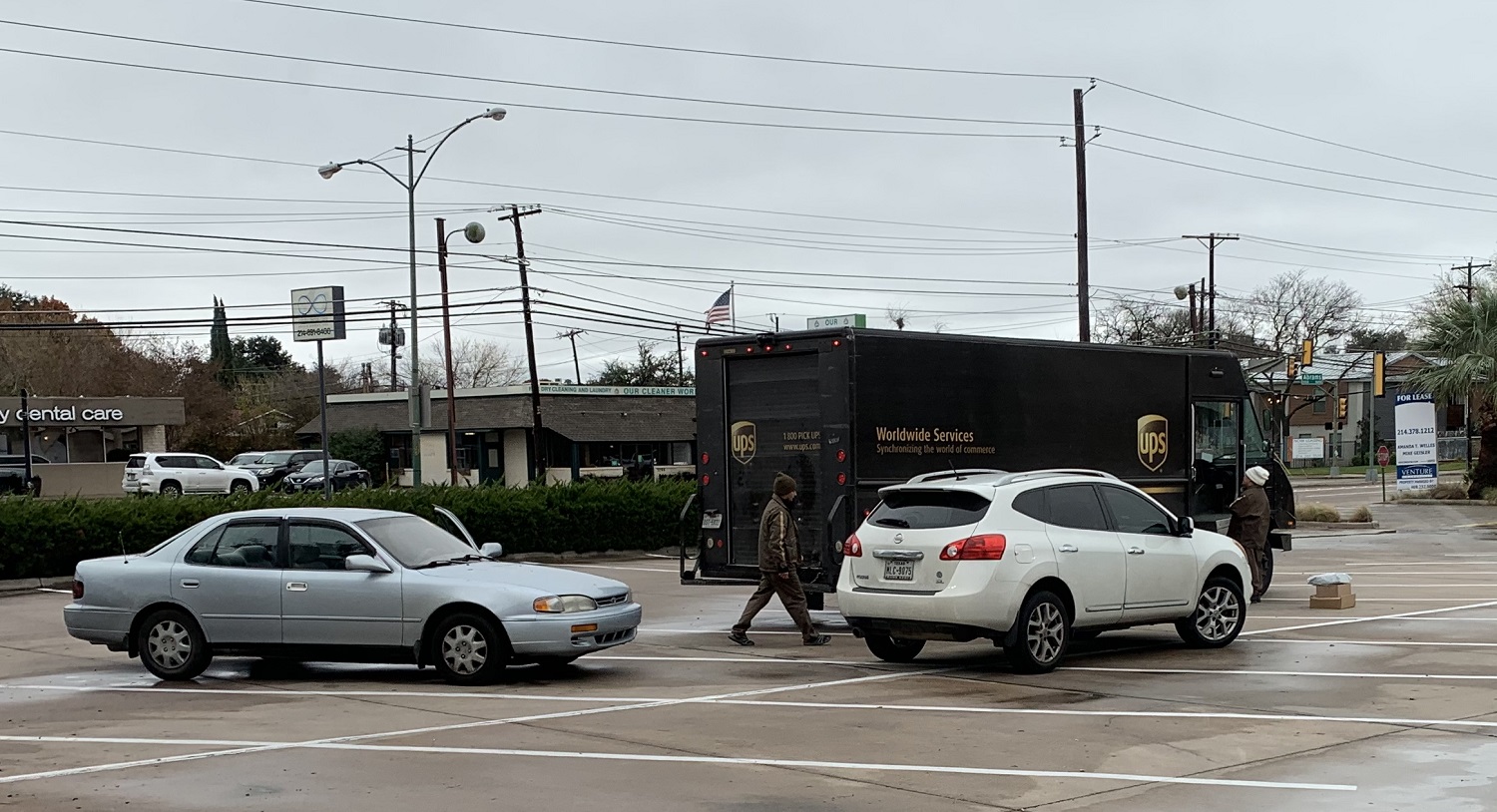 UPS delivery drivers in brown trucks are hubbing out parcels to delivery drivers in private vehicles.
11.27.2019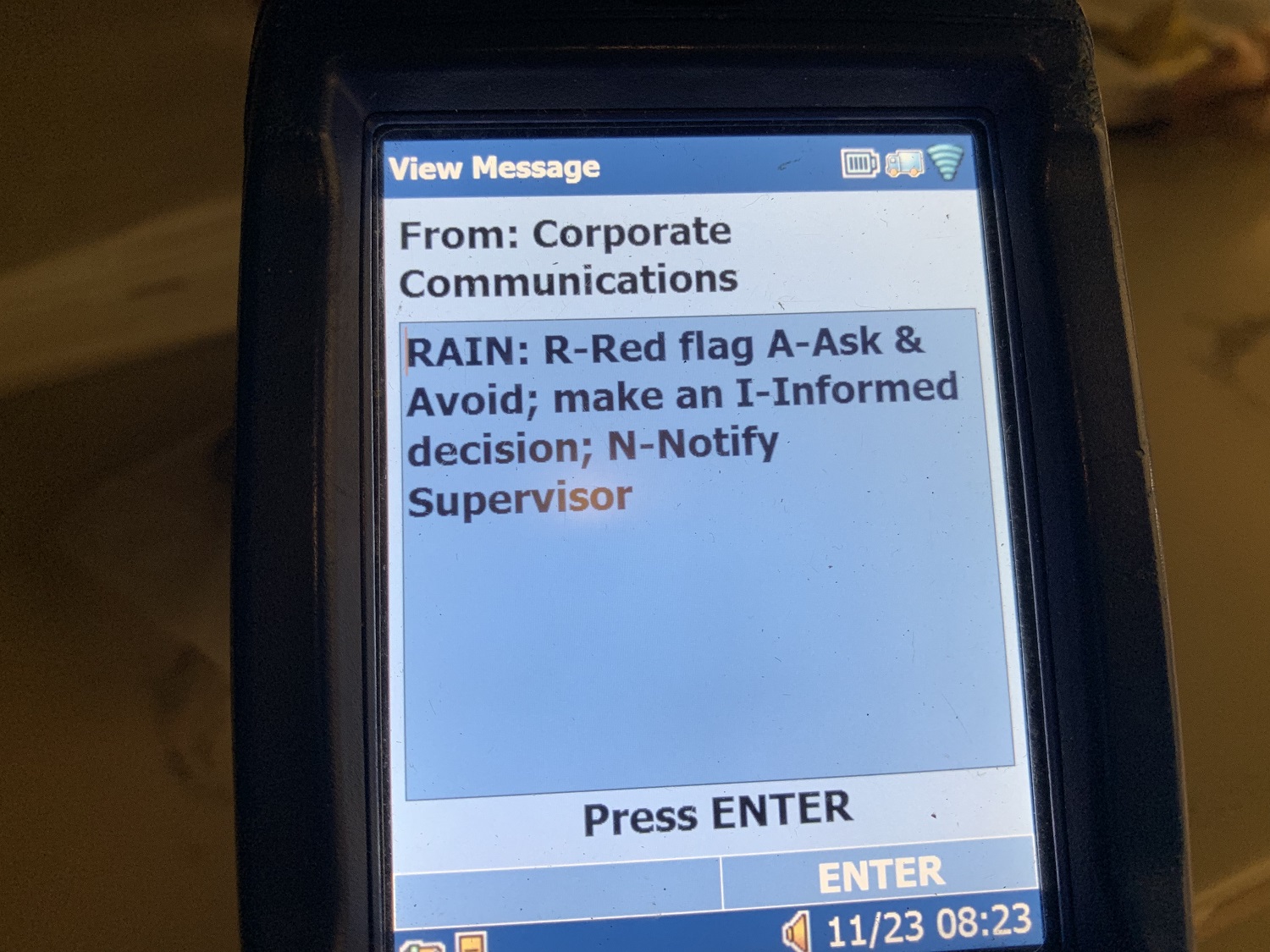 Make it RAIN. I've seen my fair share of memorable acronyms, including BAMCIS, but this ain't one of them.