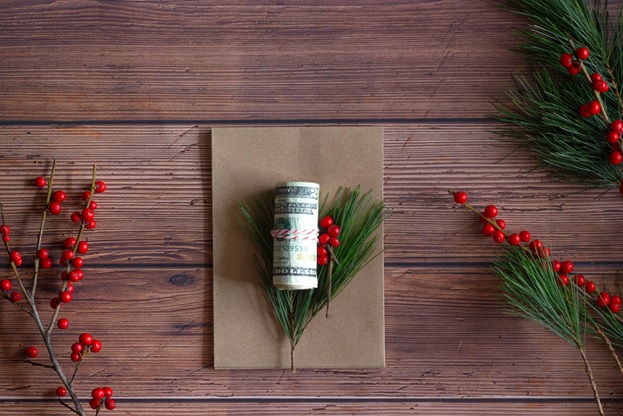 Photo by Visual Stories || Micheile on Unsplash
From dazzling décor to amazing food, and unforgettable gifts, to taking a trip out of town to visit family and friends, one thing is for certain; holiday expenses add up very quickly. No matter how or where you choose to celebrate, the most beautiful time of the year can also be one of the most stressful, but it doesn't have to be.
If you feel you might come up short this year, due to debt, impact of the pandemic, or both, consider increasing your chances of having a happier holiday, while reducing your financial burden by following a few simple tips:
Create a List and Check it Twice
By now, most people know how much they expect to spend over the holidays but if you don't, make a list. Write down every expense, big or small, with its associated cost. Total your list and compare it with the money you've saved or the money you anticipate coming in. If there's a disparity between what you have and what you need, take a second look at your list and prioritize it accordingly, with your "must-haves" at the top. After your list is in order by necessity, try to trim your list as much as possible. If you still find your costs to be more than you're able to spend, explore other money saving alternatives, like the ones below.
Cut the Cost, Not the Item
So, now that you've created your list, checked it twice, and possibly removed a few things, but find that it's still not enough, what's next?
Shop for better deals and take advantage of most stores' price match promise. Sales come and go and sometimes they come AFTER you've already purchased an item. If you happen to see that item at a lower cost, even if it's not in stock, try getting a price match at the original place of purchase. Of course, some rules apply but most stores honor this promise because they want your business and strive to measure up to their competitors.
When it comes to shopping online, always look for ways to get free shipping and a little trick that can yield BIG reward is to add everything you want to your cart and abandon it. That's right; shop as you normally would and then wait. Most e-commerce sites are set to notice when cart abandonment happens and will send you an enticing offer, to get you to complete your purchase within 24 hours. The amount of savings varies, but it can be well worth it.
Another way to really cut costs is to look for "buy one, get one free" deals, especially on higher dollar items. Many wireless providers do this when it comes to the latest phones and phone accessories. This is a great way to cross two people off your list instead of one.
Think of a Strategy that Makes Sense for You
If none of the above helps you to get closer to how you would like to celebrate this holiday season, it's time to consider options that can put more money in your pocket. Retailers are always hiring for the holidays because they could really use the help. With extended holiday hours, most retailers will have a schedule that can accommodate your current one, so you won't have to worry about time conflicts.
If you already have multiple jobs or simply not in to take on part-time shifts, then you might want to look into getting a credit card or a store credit card, if you tend to do most of your shopping all in one place. Many offer 0% APR promotions and if your credit is in good standing, you can be approved in minutes. However, credit cards are only good if you can pay off the balance in full or before the 0% APR term is over, otherwise, you might find yourself in some serious debt, due to extremely high interest rates.
Not everyone can get approved for a new credit card, but you've still got options, one of the most popular being a personal installment loan. A personal installment loan allows you to immediately receive the money you need and pay it back in regularly scheduled weekly or monthly payments.
Personal Loans at Brother Loan & Finance
At Brother Loan & Finance and our sister companies, CRF & CLS, we take pride in educating you about different loan options. All our loan products have a flat APR and standard terms (often 6 months) to provide you with the very best financial flexibility.
Other benefits of personal loans at BLF include:
No co-signers or collateral needed
No application fees, origination fees, or pre-payment penalties
Personal, friendly service that will get your loan check to you within 1 hour
Affordable and custom repayment schedules that fit your budget
Your credit is one year of employment at your job
To learn more about how our loan options can help you this holiday season, visit our website or call us today. Avoid extreme seasonal debt; the holidays are meant to be enjoyed—let us help you!
Grace Neville has devoted over 30 years to creating innovative and customer-centric lending programs, growing a single local loan store to over a dozen community locations in three states. She is passionate about teaching financial literacy to professionals and consumers.