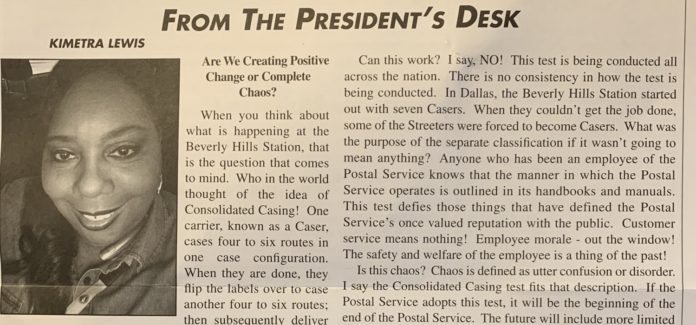 How's the Consolidated Casing testing going in Dallas you may ask? Not very good according to NALC Branch 132 President Kimetra Lewis.
Dallas' Beverly Hills Station was one of many post offices across the country selected to test out the USPS' new Consolidated Casing initiative. Under this method, Casers case 4-6 routes, then turn the labels over to case 4-6 more routes. Later, Streeters come in to deliver the cased mail. The new method effectively separates office and street duties, but at what costs (or savings)?
Apparently, according to Lewis, the new method is proving costly, with increased work hours, increased overtime hours, increased penalty overtime hours, increased deliveries, increased curtailed mail, forced overtime and more frustration, fatigue and daily harassment. Lewis uses the words chaos and catastrophe to describe the situation. You can read her full comments below.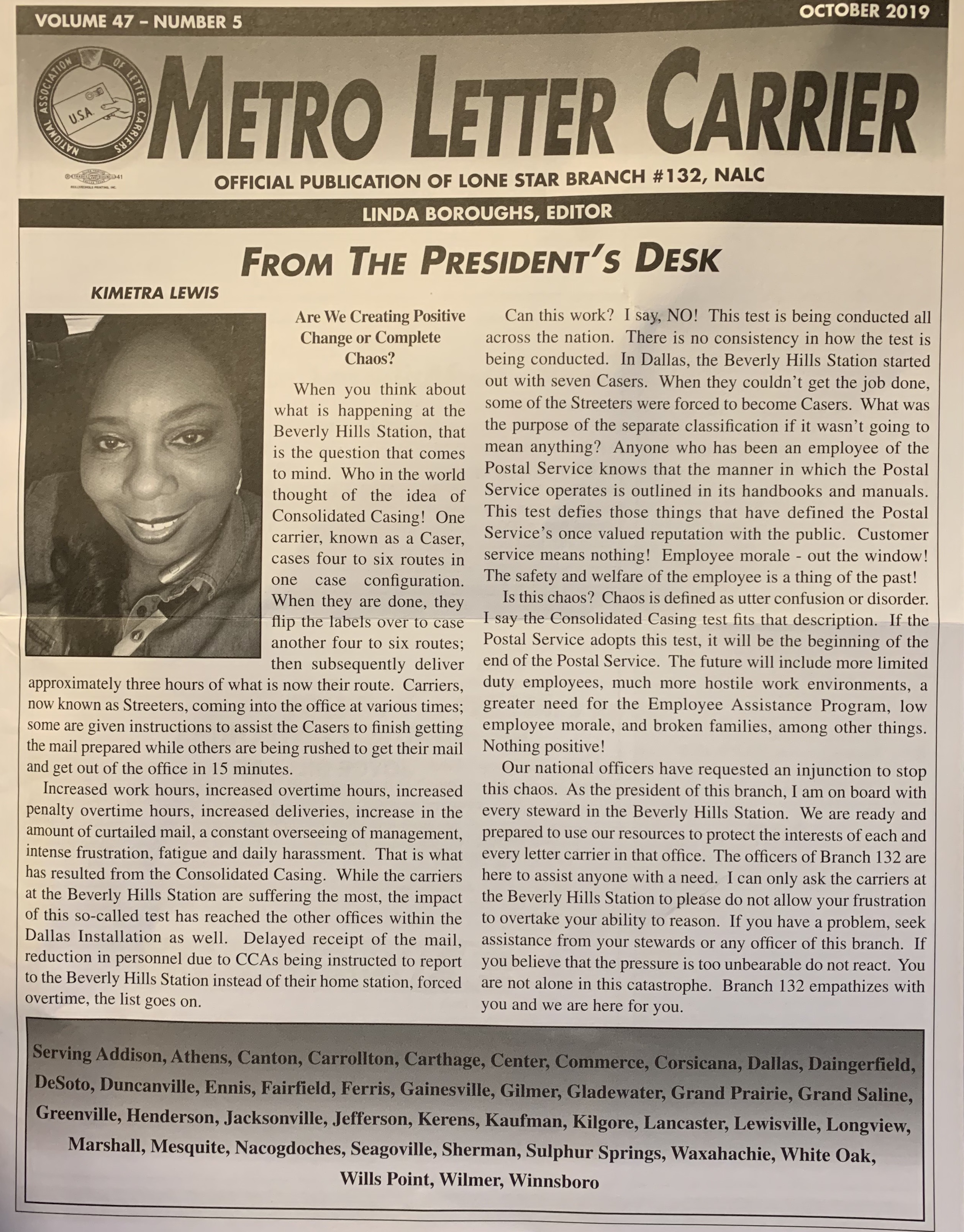 Additionally, NALC Branch 132 Executive Vice President Sid Simmons had this to say about the situation: