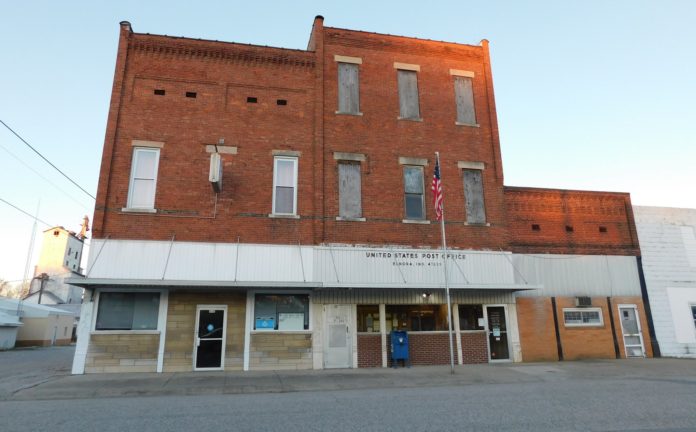 Photo: Elnora, Indiana Post Office 47529, by Jimmy Emerson, some rights reserved. Photo shared under the Creative Commons License.
@postallife
Instagram
Twitter
"The Postal Service has changed my life." That's the story of @USPS Denver Postmaster Lora McLucas as she encourages others to start working for the Postal Service. She started as a single mom looking for a steady check. Now she's Denver Postmaster. #success pic.twitter.com/aD7UH3jbAp

— USPS Colorado (@USPS_Colorado) August 20, 2018
The forecast in Bozrah, CT is calling for blue skies and smooth deliveries! pic.twitter.com/OLUTS66Zfv

— U.S. Postal Service (@USPS) August 20, 2018
YouTube
Shop
Hydration for Mail Carriers
Hydrate delivers a carefully researched blend of vital electrolytes (Sodium: 100 mg, Potassium: 100 mg, Magnesium: 100 mg, Calcium: 100 mg), antioxidants, vitamins and minerals to protect the body from the harmful effects of dehydration. CONTAINS NO SUGAR! Available in Grape, Mango Passion and Fruit Punch.