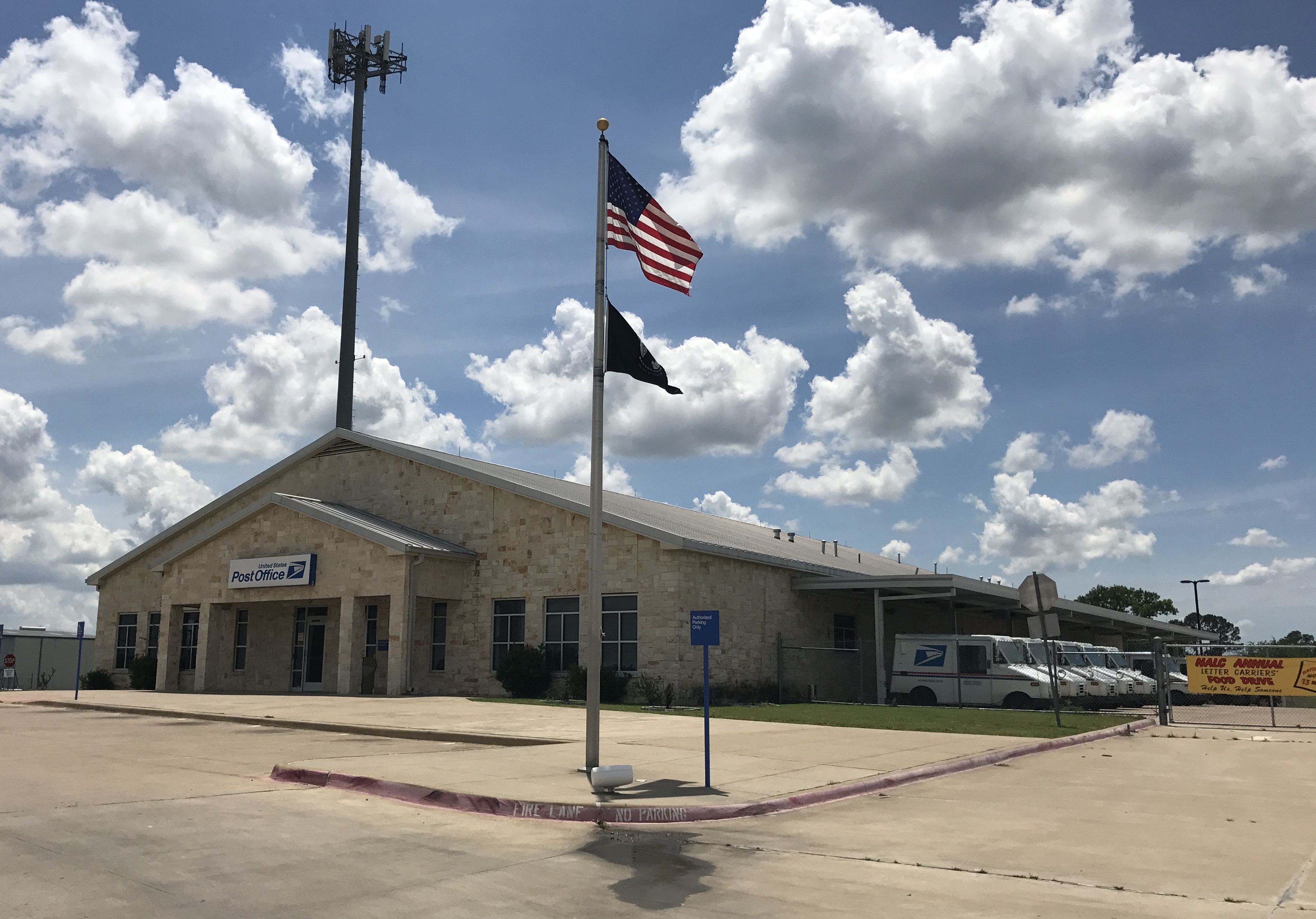 PHOTO: Terrell, Texas Post Office 75160, by PostalMag.com
Daily Report
Non-Career Postal Employee Turnover Rates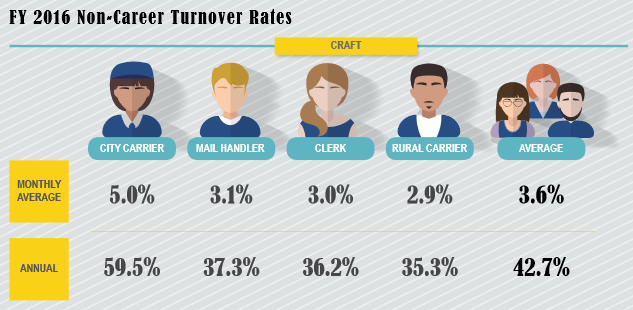 The annual turnover rate for City Carrier Assistants (CCAs) was almost 60% in FY 2016, reports the USPS OIG in its Spring 2017 Semiannual Report to Congress (PDF).
The USPS is Considering Limiting First Class Mail International Service to Documents Only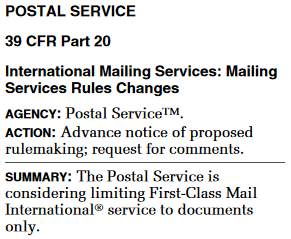 A May 31st, 2017 notice in the Federal Register gives intent of the USPS to limit the service to documents only (versus goods). Effective January 1, 2018, goods must use First Class Package International Service, regardless of shape. The proposed rule is in order to comply with new Universal Postal Union agreements.
@postallife