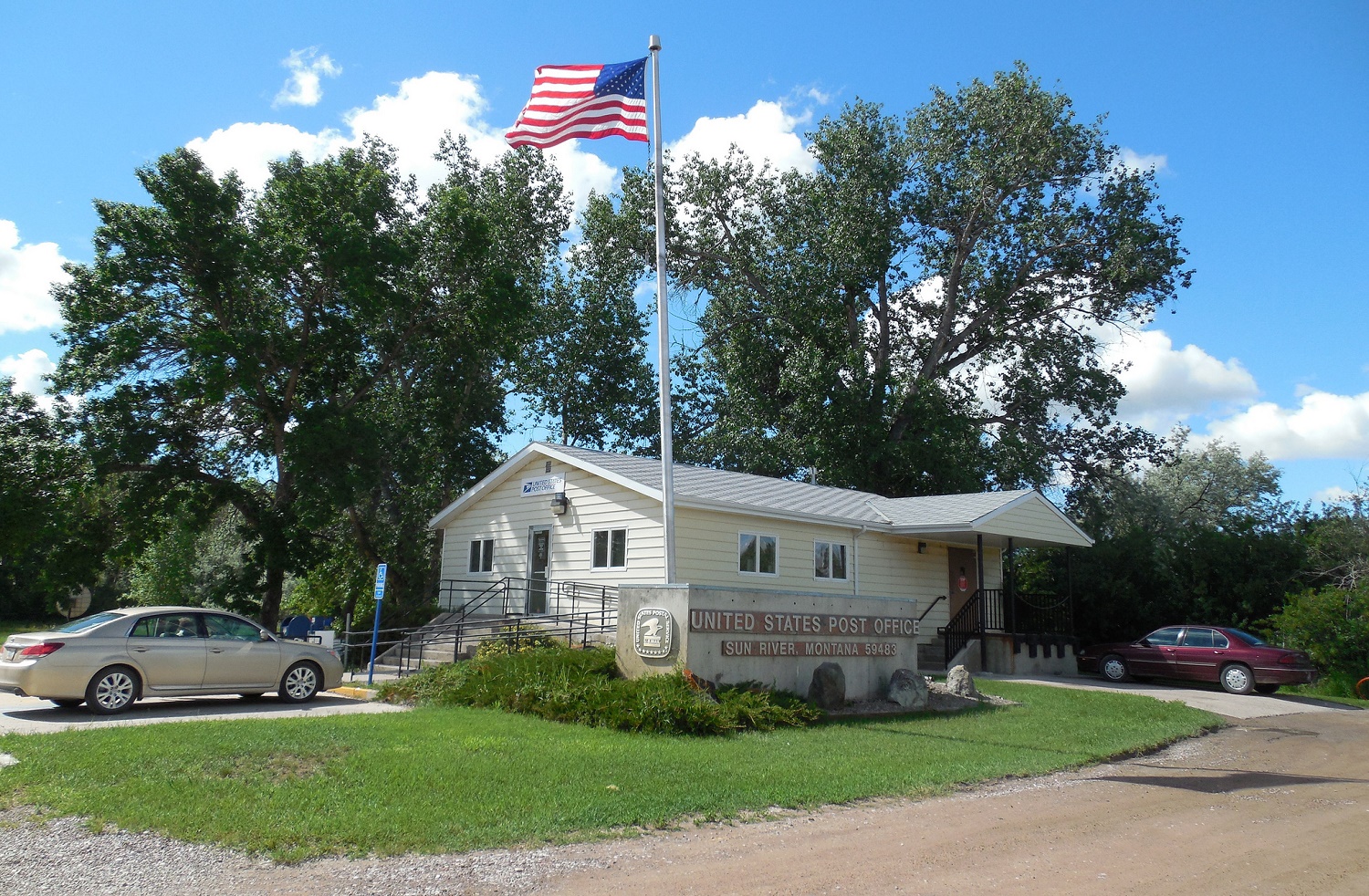 Photo: Sun River, Montana Post Office 59483, by Jimmy Emerson, some rights reserved. Photo shared under the Creative Commons License.
Daily Report
Postal Service Introduces Tool to See Incoming Mail
USPS News Link reports the Postal Service has introduced Incoming Inventory Visualization, a tool that will make it easier for facilities to "see" incoming mail. For decades, front-line supervisors and managers have been at a disadvantage for scheduling employees, not knowing what the next day's mail would bring. The application uses data to provide facilities with near-real-time information on incoming mail inventory and trip arrival status and also catalogs historical volume arrival profiles based on trip type, mail type and mail class.
Does the Postal Service Have an Armageddon Plan?
A Freedom of Information Act request to the USPS OIG for a copy of a document known as the "Armageddon Report" (below, 2010-FPIS-0024) might indicate the U.S. Postal Service has an "Armageddon Plan" to be implemented in the case of nuclear war or other disaster. The FOIA request was denied in full.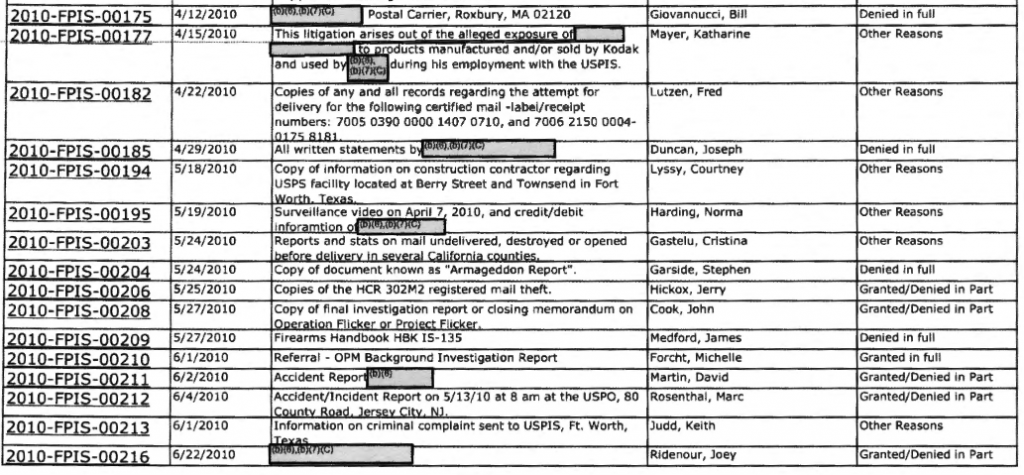 The Postal Service had a nuclear apocalypse manual dating to the 1950s that instructed postal employees to burn postage stamps in the event of a full-scale invasion so the stamps wouldn't fall into enemy hands. Some long-employed postal employees may remember Civil Defense forms at their post offices.
A 1982 New York Times article discussed a Postal Service 300-page plan for continued mail deliveries after an atomic war or other national emergency that was ridiculed by government officials. Among the items for ridicule: Post offices stocking 2,000 change of address forms.
In 2009, President Obama issued an executive order to establish a National USPS Medical Countermeasure (MCM) dispensing model. The plan calls for a national model that would have letter carriers deliver antibiotics to residential customers in the event of a biological attack.
The USPS OIG has a 2013 blog entry titled Neither Blizzards Nor Hurricanes Nor Zombies… that states the Postal Service has extensive operational plans to include contingency plans to make sure mail gets delivered safely after every type of weather event, power outage, and undead (zombie) uprising.
The year was 2013 in the post-apocalyptic Kevin Costner movie "The Postman."
Video

Longtime letter carrier honored for safe driving
@postallife