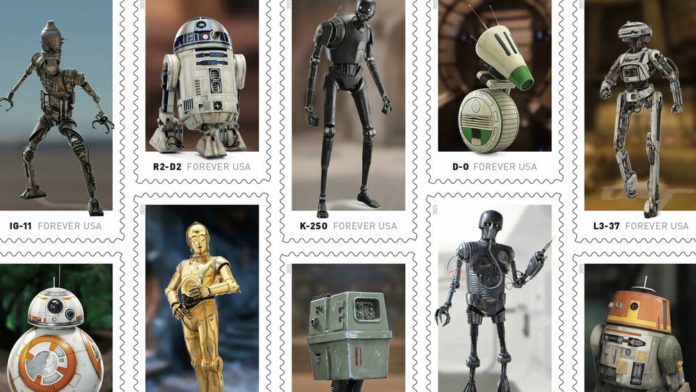 The U.S. Postal Service has announced a new series of stamps featuring droids from the Star Wars universe.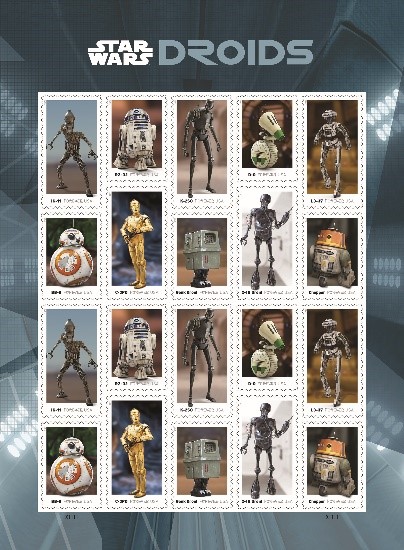 The stamps were designed by Greg Breeding with William Gicker serving as art director. The collection will be available on a pane of 20 stamps and feature ten droids from both film and animation. The droids are C-3PO, R2-D2, IG-11, K-2SO, D-O, L3-37, BB-8 (image below), a Gonk droid, 2-1B surgical droid, and Chopper.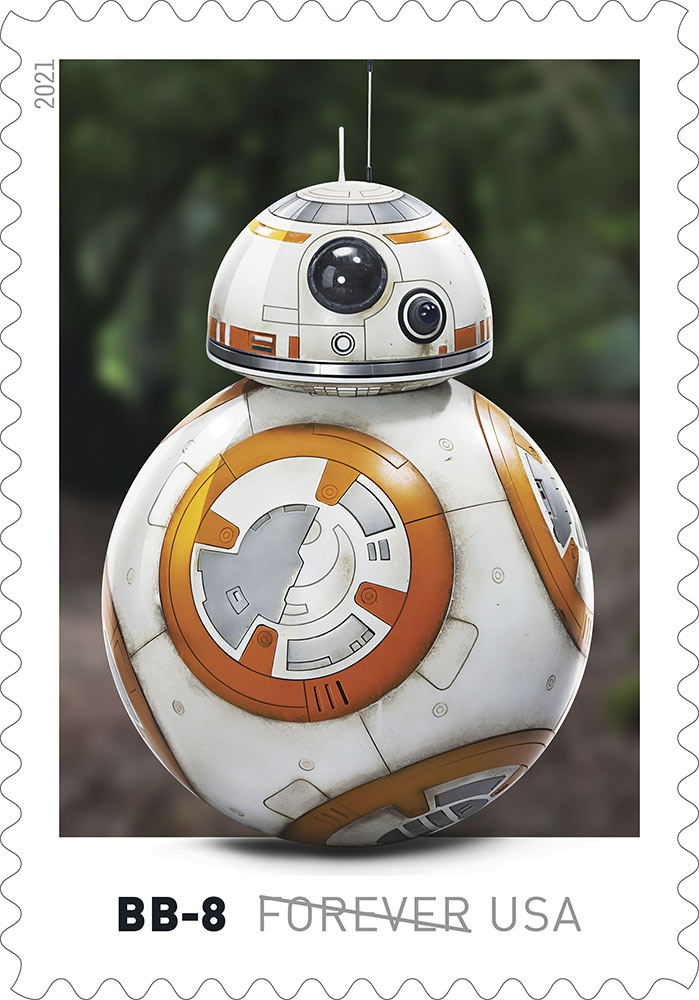 Additional details about the new Star Wars droid stamps, including the issue date, will be announced later this year, reports the USPS.