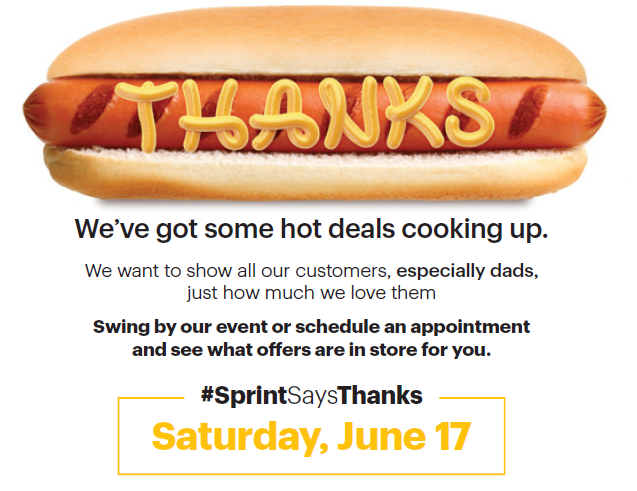 Sprint has some amazing new offers for employees, retirees and contractors of the United States Postal Service. Did you know that Sprint is within 1% of Verizon in their network performance? Never a better time to switch to Sprint and save money!
New Offers
Receive $400 via Visa Prepaid Card when you activate 3+ new lines. (Requires new account activation with one ported line on Unlimited Freedom Plan and validation at sprint.com/verify.
NEW Unlimited Freedom pricing – $30/month/line for 4 lines and the 5th line is FREE for a limited time.
(Savings until 3/31/18; then $60/mo. for line 1, $40/mo. for line 2 & $30/mo. for lines 3-5. HD video streams at up to 1080p, music at up to 1.5mbps, gaming streams at up to 8mbps. Data deprioritization during congestion. MHS, P2P and VPN reduced to 2G speeds after 10GB/mo. Pricing shown with $5/mo./line AutoPay discount applied w/in 2 invoices. Other monthly charges apply.**)
Sprint has amazing Handset offers as well.
Are you a current Sprint Customer? Get a referral bonus for you and your friend who switches! Register at sprint.com/referral!