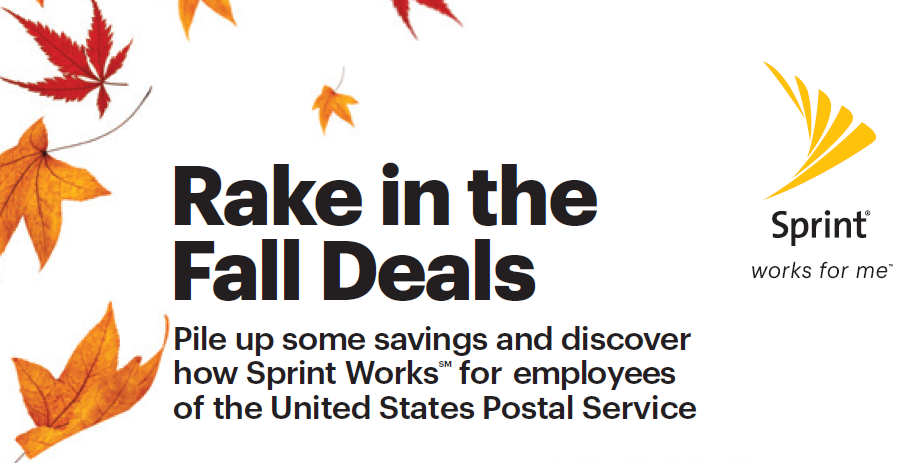 We wanted to let you know that your local Sprint store is holding a special #SprintSaysThanks event on Saturday, September 30. Swing by or make an appointment to take advantage of these and other special deals. Sprint has some amazing new offers for employees, retirees and contractors of the United States Postal Service. Did you know that Sprint is within 1% of Verizon in our network performance? Never a better time to switch to Sprint and save money!!
Device offers:
– Free iPhone 8 w/ eligible trade in
– 50% off iPhone 8 w/ eligible trade in
– 50% off Moto Z2 Force
– iPhone 7 32 LOGO
– Free Moto e4 or Moto e4 Plus for new lines
– $200 off iPad program
– 50% Essential Device
– Half off Note 8
– GS8 50% off being (extended to 9/30)
Accessory offers:
– ION360 U Camera/Case $100 off with purchase of iPhone 7/7+, Net $199.99
– Save $40 off JBL DUET mini BT in-ear headphones with purchase of any 2 device or accessory purchase (same transaction), Net $49.99
– Save $10-$20 off mophie Powerstations
Click here for more information!