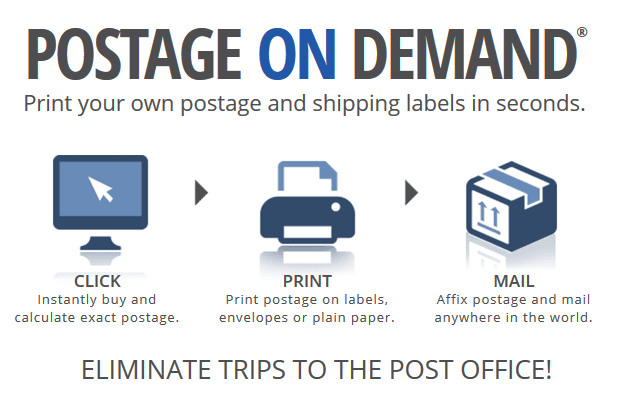 Official US Postage From Stamps.com
Print Postage on Your PC!
Stamps.com is a leading provider of Internet-based postage that lets customers buy and print postage online. The convenient service is approved for use by the U.S. Postal Service.
Calculate and print official U.S. postage 24/7.
No more trips to the Post Office.
Print postage on labels, envelopes, or paper.
Save over 80 percent when compared to a postage meter.
Confirm addresses automatically.
Make mail look more professional and businesslike.
Save on shipping and mailing.
Free Delivery Confirmation Service.
Use billing codes to track spending.
Hide postage to avoid handling and shipping questions.Get started at Stamps.com!
Stamps.com Coupon Codes
Save time and money by printing postage online with Stamps.com. Sign up today for our 4-week trial!
Stamps.com is the best way to manage all your mailing needs. Sign up today for a 4-week trial!