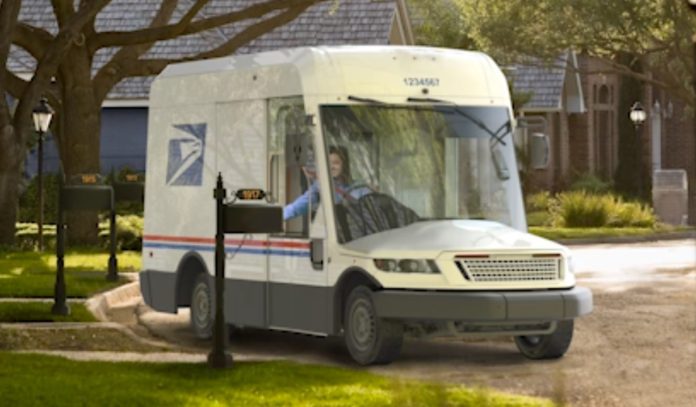 In a long-awaited decision, the U.S. Postal Service has awarded Oshkosh Defense a 10-year, multi-billion contract for its next generation of delivery vehicles.
Under the contract's initial $482 million investment, Oshkosh Defense will finalize the production design of the Next Generation Delivery Vehicle (NGDV) — a purpose-built, right-hand-drive vehicle for mail and package delivery — and will assemble 50,000 to 165,000 of them over 10 years. The vehicles will be equipped with either fuel-efficient internal combustion engines or battery electric powertrains and can be retrofitted to keep pace with advances in electric vehicle technologies. The initial investment includes plant tooling and build-out for the U.S. manufacturing facility where final vehicle assembly will occur. The first NGDVs are estimated to appear on carrier routes in 2023.
The multi-billion dollar deal is part of a soon-to-be-released, 10-year plan to transform the USPS into the preferred delivery service provider for the American public.
The U.S. Postal Service is in dire need of replacing its fleet of older-model delivery vehicles, many of which are some 30-years-old. Adding to the urgency, dozens, if not hundreds of the older delivery vehicles have caught fire and burned in recent years.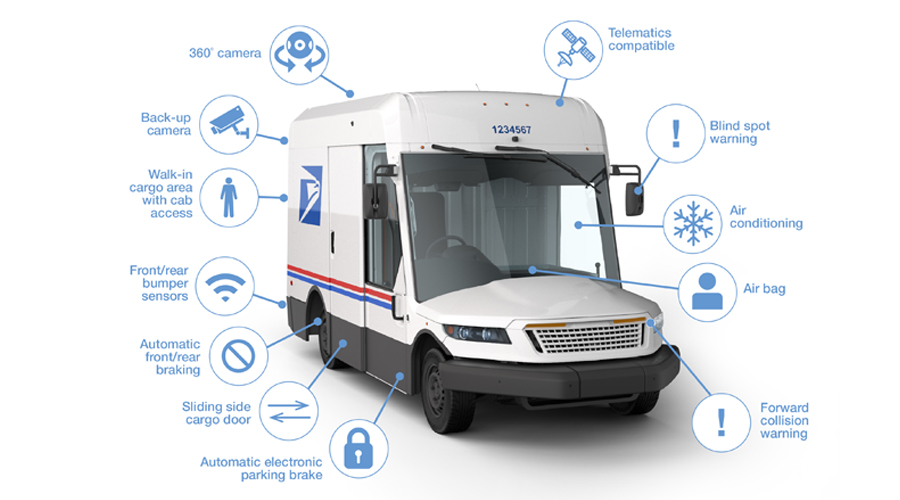 The NGDV vehicles will include air conditioning and heating, improved ergonomics, and some of the most advanced vehicle technology — including 360-degree cameras, advanced braking and traction control, air bags, a front- and rear-collision avoidance system that includes visual, audio warning, and automatic braking. The vehicles will also have increased cargo capacity to maximize efficiency and better accommodate higher package volumes stemming from the growth of eCommerce, reports the USPS.
Oshkosh Defense will manufacture both zero emission battery electric vehicles (BEV) and fuel-efficient low-emission internal combustion engine vehicles (ICE), upgrading the USPS fleet to be increasingly sustainable, reports Oshkosh Defense.
Oshkosh Defense is a proven vehicle manufacturer for the U.S. Military and has built tens of thousands of hardened and specialty vehicles for the U.S. Armed Forces including MRAPs, Joint Light Tactical Vehicles (JLTVs), HETs and HEMTTs.
Photos courtesy USPS