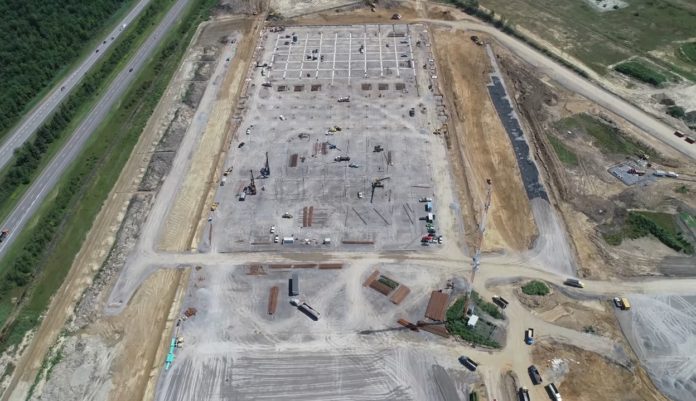 Amazon is taking over the world in more ways than one. Their already massive operations are becoming even more massive. Here's video of the construction of a massive new Amazon fulfillment center in Canada.
Imagine what it takes to build a million-square-foot Amazon fulfillment center (FC) in just a year. For context, 60 NHL-sized rinks could fit inside the building. In a victory akin to a Stanley Cup win, Montreal-based construction firm Broccolini did just that, building the large facility in a short period of time, a record for the 70-year-old company. Crews of 2,000 workers, many based in the Quebec and Ontario provinces, worked day and night to finish the project in time for Prime Day.
Prime Minister Justin Trudeau attended the official groundbreaking for the FC in August 2018. Less than a year later, the building, named YOW1, launched operations. The team will ultimately include more than 600 full-time associates.
Full-time associates at Amazon receive competitive hourly wages, medical, vision, and dental coverage, a group registered retirement savings plan, and other benefits. A classroom inside the FC will be the setting for YOW1 associates to access one of Amazon's innovative programs called Career Choice, where the company will pre-pay up to 95 percent of tuition for courses related to in-demand fields, regardless of whether the skills are relevant to a career at Amazon. Since the program's launch, more than 16,000 employees across the globe have pursued degrees in game design and visual communications, nursing, IT programming, and radiology, to name a few.