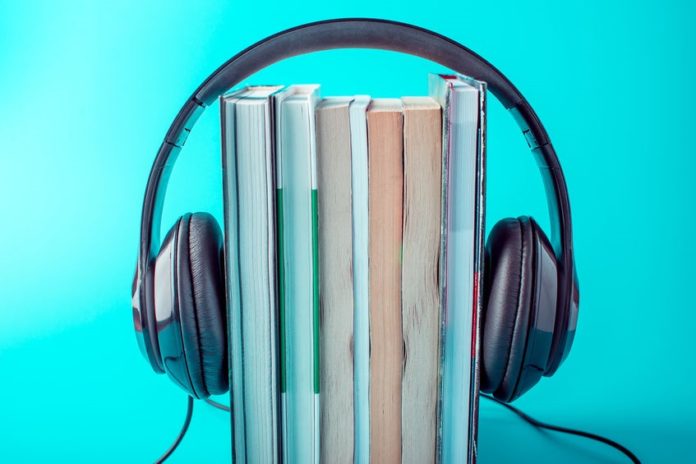 January 2005 – Audiobooks reviewed by Jonathan Lowe
American Idol finalist Clay Aiken reads his new book LEARNING TO SING for Random House Audio. No, Clay doesn't sing on this 2-CD abridgment of his inspirational memoir, but rather tells his fans the whole story of his life so far, starting from when he was a kid singing in the church choir to how he overcame bullies in school while harboring the dream of being a teacher. Little did he know what was in store for him on world stages, as a Christian young man facing the temptations of Hollywood. Whoever said there weren't any innocents left in Tinsel Town anymore. We're rooting for you, Clay! Now let's hope he can hang on, and fame doesn't change him as well.
Next, Victor Slezak reads WHITE HOT by Sandra Brown for Simon & Schuster Audio. It's a suspense novel about the daughter of a tyrannical industrial plant owner who returns to the town of Destiny, Louisiana to investigate the apparent suicide of her brother. But when Sayre Lynch meets her father's slimy lawyer, she begins to realize that all is not what it seems. It's a well written tale appropriately narrated by an actor able to capture the subtleties of the mood established by the story. Slezak's distinctive vocal characteristics in this manner can be compared to narrators Richard Ferrone or even Richard Poe.
Jimmy Buffett sings his new song "A Salty Piece of Land," and if the question you're asking is why you've never heard of it, that's because it can only be found on his audio novel by the same name, written–and sung–exclusively for Time Warner audiobooks. It's Buffett's first novel in a decade, about a cowboy named Tully Mars, who sets sail to the Caribbean for an adventure, and where he meets up with a sea captain who takes him to a lighthouse that needs refurbishing. An assortment of colorful folks from treasure hunters and pirates to rock stars grace the tale, which is part fanciful conjecture and part journal recollection of his own. An afterword is also included on this audiobook, although it's mostly narrated by actor John David Souther to leave time for Jimmy to fish, and to sing.
Geoffrey Cantor reads THE KNOW-IT-ALL by A. J. Jacobs for Highbridge Audio. It's a non-fiction book chronicling an Esquire editor's attempt to read the entire Encyclopedia Britannica from A to Z, all 33,000 pages of it. What he learns are not just limericks and world histories, but what his own friends and family think of his newfound knowledge. The relationship between his daily life and everything he learns about his own world render up some comic moments, too, like when he tries to join Mensa and discovers that knowledge has little to do with I.Q., and verse visa. What's the wisdom here? That what matters is how you use what you know. . .although you won't know much if you just watch TV all the time, unless it's "Jeopardy."
Carson Kressley, one of the stars of "Queer Eye for the Straight Guy," reads his solo audiobook OFF THE CUFF for Highbridge Audio. It's a humorous look into the wardrobes of American men in an attempt to educate and stylize those in most need of help–the frumpy and disheveled. There's advice, too, for all men on choosing clothes that work best for them, experimenting with styles while disregarding trends, and why picking pleated pants or a flannel shirt is always the wrong answer. If you don't mind all the sexual references here–and I didn't because Carson is making fun of himself–you'll enjoy this funny audiobook, and learn a lot as this gay man (also "gay" as in "happy") comes out of his own particular closet to invade ours.
Sandra Burr reads BELIEVING GOD by Beth Moore for Brilliance Audio. It answers the question, "what does believing God mean?" and "what is the nature of faith?" while making a distinction between believing IN God and actually believing God. According to polls, most people believe in God, but the word "God" means about as many things as the words "love" or "radio." Hindus, for example, also believe in hundreds of gods. What Moore means, of course, is the God of the Bible, as she's the author of "Praying God's Word," while Sandra Burr is a staple reader at Brilliance, with many titles, including romance and suspense, in her own lexicon.
Next, Tom Stechschulte reads THE LAST KING OF TEXAS by Rick Riordan for Recorded Books. It's a private eye novel about a gumshoe who's also an English professor, and therefore has an eye for detail as well. Athough not a masterpiece like his book "The Devil Went Down to Austin," any book by Riordan is better than the typical fare you find on bestseller lists, both in terms of writing quality and depth of perception. Stechschulte is also the ideal narrator for this novel about a teacher investigating the murders of colleagues at the University of Texas, as Tom has recently won an Earphones award reading the work of another poetic master novelist, James Lee Burke.
Scary words come from Jared Diamond's new book COLLAPSE–HOW SOCIETIES CHOOSE TO FAIL OR SUCCEED, as read by Christopher Murney for Penguin Audio. The Pulitzer prize-winning author has researched civilizations from Easter Island to Greenland, and from the days of the Mayans to present day Haiti. His conclusion? Whenever people start cutting trees faster than they can grow, collapse is inevitable, and we are no exception. How much time is left? Well, that depends on how many people adopt our lifestyle overseas, and also whether we continue to export our culture while buying SUVs and minivans just because we need the cargo space to restock our refrigerators.
Finally, former Clinton strategist Dick Morris reads his book BECAUSE HE COULD for Harper Audio, a deconstruction of the former President's memoir "My Life" as a self-serving diary that rambles while focusing on his triumphs over his failures. Dick probably also wants a fat paycheck, true, but still, it's an eye-opener from an insider who claims that Bill & Hillary made a career out of being victims, before they began to believe their own lies. Who cares what's true anymore? How did Bill leave office after so many scandals with high ratings? Why did he really do what he did? "Because He Could" purports to answer these questions, including the reason why you may have purchased Clinton's book in the first place.
February 2005 – Audiobooks reviewed by Jonathan Lowe
Gerard Doyle reads HIDDEN RIVER by Adrian McKinty, author of "Dead I May Well Be," a noir mystery about a young ex-detective from Northern Ireland whose former girlfriend is murdered in Colorado, and is financed by the girl's father to find the killer. What's unusual about this story is the unsympathetic (and also pathetic) nature of the detective, who is a heroin addict. That makes this novel only partly a detective story, and partly mainstream or literary. Doyle reads it with a believable Irish accent, and although the Irish may indeed talk like this, I found it cloying the way most sentences are ended with a kind of matter-of-fact upward lilt, regardless of what is being conveyed. Still, by the end you won't care due to the quality of the writing. That last CD or tape has to be one of the most effective and emotional endings for any mystery amid the recent spate of formula fiction, as Alex Lawson seeks redemption for his sins in India. (Blackstone Audio)
"Gorky Park" author Martin Cruz Smith has a new novel out titled WOLVES EAT DOGS, again featuring the haunted detective Arkady Renko, this time investigating the apparent suicide of a new Russian billionaire who has jumped to his death from a Moscow condo. But is it a suicide? A mysterious clue left behind in Pasha Ivanov's closet is a pile of salt. Closer investigation reveals the salt to be radioactive, and leads Renko to the site of Chernobyl, where the few citizens left live a doomed existence, and where wolves eat dogs–and humans. Veteran reader Ron McLarty narrates, with an ear for regional accents and a gift for walking the plot line along without a stumbling into affectation or excess. As a snapshot to another world, the audiobook provides a glimpse at the old Soviet system through the new, in a world where corruption and decay have not gone away, but only changed uniforms. (Simon & Schuster Audio) Next, Oliver Wyman reads PLANET SIMPSON by Chris Turner, an in-depth examination of that groundbreaking cultural phenomenon starring Homer, Marge, Bart, Lisa, and many other wacky satirical characters appearing on the Fox show. By the way, Wyman also reads CANDY FREAK for the same publisher, and I found it difficult to judge which book contains the most superlatives. In both cases, the authors seem to be saying their subjects are far more profound than any simple addiction, like to chocolate or beer. One thing everyone agrees on, though, is that the best episode involves Mr. Burns blocking out the sun over Springfield, and that Wyman is the best narrator to tell us Homer's story. Although this is more than you'll ever need to know about any TV show, even one of the best. (Highbridge Audio)
In a more serious vein, narrator Ron McLarty reads the powerful book 102 MINUTES–THE UNTOLD STORY OF THE FIGHT TO SURVIVE INSIDE THE TWIN TOWERS by Jim Dwyer and Kevin Flynn. As you know, there have been many books about 9/11, but this is perhaps the most affecting one, as it tells the story of those trapped inside the doomed buildings–some via cell phone calls, others from the actual survivors. Is this rubbernecking, by two New York Times reporters? No, because the stories reveal the many failures of the policies and procedures in construction and communications, and as such these graphic accounts serve as a lesson for our own future. (Harper Audio)
Don Leslie reads YOUNGER NEXT YEAR by Chris Crowley and Dr. Henry S. Lodge–a guide to living like 50 until you're 80 and beyond by turning back your biological clock. And they mean for men here, primarily. What's the secret? That's the easy part. You just exercise and stop eating junk food. What's the hard part? Motivating yourself to actually do it. And that's where this audiobook comes in. Also narrated by Rick Adamson, "Younger Next Year" takes aim at the Boomer generation with a straightforward enthusiastic pep talk (or rather, pitch of hardball, no-nonsense language.) It's for all you guys out there who look like Homer, and stay parked in front of the TV watching hoops when you really need to put these tapes in a Walkman and start jogging instead. Can you do it? Sure, you can. . . but will you, without something like this to motivate you? To be or not to be–that's the big question, here. (Highbridge Audio)
Finally, Lloyd James reads CITIZEN OF THE GALAXY by the Hugo and Nebula award-winning Robert A. Heinlein. It's a science fiction adventure about a boy saved from the slave market in the alien capital of Jubbul. As his new "master," a cripple and beggar named Baslim instructs young Thorby with a series of foreign phrases he is told to repeat when he's set free on a passing starship. Thorby then sets off on an adventure of discovery and surprise of his own. His ride to freedom is not uneventful in this entertaining new reading of the 1957 Heinlein novel, now available in the new Mp3-CD format, not available to readers of classic science fiction at the time. (Blackstone Audio)
March 2005 – Audiobooks reviewed by Jonathan Lowe
This month, another mix of genres. First, THE PRECIPICE by Ben Bova is book one of a new science fiction series by the six time winner of the Hugo award about a future attempt to mine the asteroid belt for minerals when the earth's resources have been all but exhausted. Rivalries between companies and entrepreneurs will escalate as the method to make the mining feasible–the production of fusion rockets–becomes reality. There are no space creatures here, just believable science and an introduction to the cast of characters, as narrated by Scott Brick, Amanda Karr and others. So it's a bit like the original movie "Alien," but minus any slimy creatures, because if you'll remember, the spaceship Nostromo was a cargo ship carrying ore, and there was bickering between crew members before the chest popping moment. Maybe there'll be more such action next time? (Audio Renaissance)
Next, actor Tom Wopat of "Dukes of Hazzard" fame reads THE COMPLETE WESTERN STORIES OF ELMORE LEONARD. These tales, by the author of "Get Shorty," were first published in the early 50s in magazines such as Dime Western and Zane Grey's Western Magazine, and include "Blood Money," "Trouble at Rindo's Station," and "Saint with a Six Gun," among others. Narrators also include actors David Strathairn, William Atherton and Henry Rollins. The eleven stories add up to six hours on six compact disks or cassettes, and are a must for any western fiction fans. So saddle up in your rich "Corinthian" leather, gun those horses under the hood, and try shifting back into the past for a change. (Harper Audio)
In THE ICE HARVEST by Scott Phillips the setting is Christmas Eve in 1979 Wichita, Kansas. A crooked lawyer and strip club owner intends to steal drug money while framing a corrupt politician with a photo catching him in a compromising position. Anything to get ahead, right? Well, Charlie Arglist is in for some "just desserts" of his own, and how that happens is amusingly ironic in this short "R-rated" crime novel which is a first for the author. Narrator is one of the best, Grover Gardner, whose 13 Earphones awards attest to his abilities in interpreting character. Nevermind that his voice is also one of the most pleasant to listen to, something only God could have bestowed. (Blackstone Audio)
A detective named Elvis Cole is featured in THE FORGOTTEN MAN by Robert Crais, author of "The Last Detective." Here Elvis is confronted by police investigating the mysterious death of a man who, in his dying breath, claimed to be Cole's father. Elvis has been haunted by the lack of news about his father all his life, having been told by his mother that the man was a traveling circus performer. But there is no identification on this dead man, and so Elvis starts an investigation that ultimately uncovers a killer who now targets Elvis himself. It's an unusual noir mystery in that Cole's memories of his past play a part, and although the plot moves slowly at first, the narrative drive sustains it enough to keep you there, despite narrator James Daniels' understated tone. Then a secret is revealed and things quickly turn dicey. Forget Grisham, Crais is better. (Brilliance Audio)
Finally, if you're a wrestling fan–and here I don't mean the WWF–you'll enjoy PINNED by Alfred Martino, as narrated by actor Mark Shanahan. This is one of the most in-depth novels ever written utilizing the subject of high school wrestling. It features two high school seniors named Ivan and Bobby who are seeking the state championship in New Jersey, and in the end they learn what it takes in terms of dedication and resolve. Martino was a sports reporter, coach and college wrestler himself before he became president of his own audio company. Several Olympic wrestlers have also recommended the book for its authenticity, and so it should appeal to both teens and adults. (Listen & Live Audio)
April 2005 – Audiobooks reviewed by Jonathan Lowe
This month actress Eliza Foss reads THE MERMAID CHAIR by Sue Monk Kidd, a literary novel by the bestselling author of "The Secret Life of Bees" about a mysterious chair carved with mermaids residing in a monastery on an island off the coast of South Carolina. When a girl is summoned home to aid her mother, Jessie then meets Brother Thomas and begins to wonder if the legend of the mermaid who became a saint is true. Amid all the family and historical intrigue, is romance afoot too? Absolutely. Kidd is a gifted writer known for her multilayered characters, who never dip into the kind of cloying melodrama or sentiment that many other characters do. Actress Foss is a relatively new narrator, but has already been called one of the hottest romance narrators by Audiofile. (Penguin Audio)
If you're into gambling, actor Tony Roberts reads MR LUCKY by James Swain, a mystery novel by the author of "Loaded Dice" about a cop in Atlantic City named Tony Valentine who is summoned to investigate the enigma of Ricky Smith, a man who appears to have lady luck as a mistress. How else to explain his unending streaks in Las Vegas and with the lottery? But then Valentine uncovers Ricky's past, and an ingenious scam begins to emerge. Renting MR LUCKY isn't much of a gamble, particularly since Tony Roberts is one of the most listenable narrators, who also reads some of another satirical writer's work. . .Carl Hiassen. (Random House Audio)
With a rescue theme, John J. Nance reads his book SAVING CASCADIA, a suspense novel about an island off the Washington coast that may be the center of an upcoming catastrophic earthquake. Naturally, the island is site for a new upscale resort under construction, and the construction itself may be enough to trigger the fault beneath to unleash a deadly tsunami on the coastal residents of Washington state. Then helicopters are called to the rescue when the tremors begin, as tensions in the boardroom are reflected in the violent weather. Known for his aviation suspense novels, and despite a slight lisp, Nance succeeds in juxtaposing the many interpersonal relationships in this cautionary tale. (Brilliance Audio)
With a setting in the turbulent Mideast, Guerin Barry reads PRINCE OF FIRE by Daniel Silva, a suspense novel by the author of "A Death in Vienna" about art restorer and spy Gabriel Allon, a man whose cover is blown after an explosion in Rome, when he is called back to Israel to track an elusive terrorist. Narrator Barry gives a believable interpretation of the characters involved in this cat and mouse game in a land where some of the rats seem as big as cats, and where ancient rivalries and hatreds seem just as predictable. What's the answer, when both want the same milk? That's a tough question for fiction or non-fiction, but this one attempts it. (Brilliance Audio)
For the health conscious, Lloyd Sherr reads THE PERRICONE PROMISE by Dr. Nicholas Perricone, a well researched nutrition book that outlines seven classes of super foods necessary for optimal health, including vegetables, fruits, fish, peppers, onions, spices and nuts. With recipes on an enhanced second CD in PDF format for computer, the production enables listeners to utilize Perricone's famous 28 day program to reverse the effects of aging from the inside out. So if you want to boost your immune system, look younger, and become less disease prone in the process, the only thing you need to do is buy this audiobook and give up junk food. Sound nuts? Not as nuts as your future hospital bill if you don't! (Time Warner Audiobooks)
Next, David Coburn reads EVERYTHING CHANGES by Jonathan Tropper, a witty "guy lit" story about Zachary King, whose idllic existence is interrupted by his estranged father, who suddenly wants to make amends and reinvent himself after a twenty year absence. Zach is then inspired to make changes of his own, including his relationship to someone who would only be a trophy wife. It's a witty novel without any murders or weapons, things usually associated with male protagonists. As one publisher told me, "men don't read, they watch TV," so consider this an opening salvo in hopeful competition with the glut of "chick lit" romantic fantasies out there. (Random House Audio)
For something really different and well crafted, Terry Donnelly reads SHADE by Neil Jordan, author of "The Crying Game," a lyrical literary novel similar to "The Lovely Bones," but told from an Irish viewpoint, about a girl named Nina who retells her life in the memories of those friends with whom she shared secrets during her life, prior to her murder. It's all leading to a revelation at the end which is both heart-rending and poetic. This Irish bestseller is read by a female member of the Abbey Theater in Dublin, and is a true gem for those of you tired of formula fiction and looking for something different. (Highbridge Audio)
Finally, Martin Jarvis and Rosalind Ayres star in THE SHERLOCK HOLMES THEATER by Sir Arthur Conan Doyle. It's a full cast production that also includes Kristoffer Tabori, Josephine Bailey and Mark Bramhall, among others, and is the first ever audio recording of the only two plays Doyle wrote, the first titled "Sherlock Holmes" and the second "The Speckled Band." As a bonus, the production also includes the premiere of a comedy written by producer/director Yuri Rasovsky and titled "Ghastly Double Murder in Famed Detective's Flat." It's an amusing capper to an intriguing and well acted 4 1/2 hour production, new for 2005, and a must-have for Sherlock buffs. (Blackstone Audio)
May 2005 – Audiobooks reviewed by Jonathan Lowe
Author James Siegel, like James Patterson, has worked for a NY advertising agency before becoming a writer of fiction. Not every copy writer out there would be able to pen "Derailed," his first novel, a brilliant suspense about a duped train passenger which is now a Miramax movie. But his ad copy skills certainly enabled him to hone his craft by making his sentences spare and concise. Siegel's new novel DETOUR is about a childless couple who attempts to adopt a little girl from war-torn Colombia, with its nightmare drug cartels and Twilight Zone legal system. Naturally things go very wrong when their baby is mysteriously different after a brief time with a "nanny." So now protagonist Paul Breidbart, an insurance executive, must calculate the odds and risks of crossing the line to make things right again. While not as good as "Derailed," this novel is certainly worth a listen in the hands of actor Holter Graham, and as such it makes for an interesting detour from heavy traffic on the highway. (Time Warner Audio/6 hours abridged)
Next, I wanted very much to recommend to you an SF novel titled "Altered Carbon" from Tantor Media about digitized clones whose memories are stored in a data bank. Alas, the intriguing plot degenerated into gratuitous sex and overuse of the "F" word. So I'll recommend another title from Tantor instead. DANGEROUS WOMEN is a collection of short stories by various authors from Elmore Leonard to Anne Perry, and read by five different narrators. Can the fairer sex be evil? You bet. And proof comes from anthologist Otto Penzler, in this collection recommended by Janet Evanovich. I particularly liked the Nelson DeMille story about a female sniper in Vietnam, more cunning than any man. For those of you with Mp3 CD players, it's also available in that format, on one disk. (Tantor Media/11.5 hours unabridged)
Ridley Pearson has a new suspense titled CUT AND RUN, about a witness protection marshall who falls in love with a woman whose testimony helped jail several members of the Romero crime family. Twist is, Hope Stevens has now entered the program and so has disappeared, while Roland Larson must find her when the master list of witnesses is stolen, and Hope–among others—is endangered by hit men out for revenge. Naturally, a particularly sadistic killer has targeted Hope, and both he and Roland hope to find her even though a warning has gone out, and all the witnesses are now hiding elsewhere. Here is a case where the narrator takes an otherwise average yet well-written novel and makes it more real and dramatic than it would seem in print. Thanks for that rests with Dick Hill, a veteran reader whose characterizations, voice, and acting skills could probably animate a laundry list into something interesting. (Brilliance Audio/10 hours unabridged)
A more original plot resides with IN THE COMPANY OF LIARS by David Ellis, also read by Dick Hill and his wife Susie Breck. Like a tag team, these two take on the personalities of the various male and female characters residing in a story which is told in reverse chronological order. The plot involves a woman on trial for murder, who may or may not know something about a coverup involving a drug to be used by terrorists. Both the terrorists and the FBI are circling her, but the truth is only revealed by what happened in the beginning. So the story starts with the Epilog, and works its way backward, day by day, until at the murder itself we see who has been fooling who. More interesting than if told from point A to point ZZZ. (Brilliance Audio/10 hours unabridged)
Next, first time author Gregory Galloway has written AS SIMPLE AS SNOW, a haunting story about an odd teenage girl whose obsession with magic tricks and ghost stories leads her to leave her boyfriend with a mystery—her folded dress beside a hole in the lake's ice. Did she commit suicide, or was it all a game? Her high school beau must now sort through all the clues to decide. The audiobook is read by Audiofile Golden Voice winner Scott Brick, whose gift in narration comes from disappearing behind the page rather than from amplifying the characterization into high drama. As such, Scott has become the most sought after of readers, and was profiled on page one of the Wall Street Journal last November. (Blackstone Audio/9 hours unabridged)
Finally, it was inevitable that, with all the money to be made on fad diets, you haven't heard the end of them, even after Atkins pushed out "The Zone" and the "South Beach" for the top spot. Introducing THE 3 HOUR DIET by Jorge Cruise, weight loss coach for AOL. (Harper Audio/3.5 hours abridged) Jorge's new book is narrated on audio by Holter Graham, after the author's introduction, and includes audio testimonies from people who've lost from 13 to 155 pounds following his regimen. What's the angle here? Well, that you should avoid large meals, and instead eat something small every 3 hours. That's about it. What does this do for you? The magic fact that Jorge has stumbled upon, and which may now propel him to fame and fortune, is that your body goes into "fat storage mode" after 3 hours of not eating anything, and starts burning muscle instead. So you can trick it into avoiding this evil mode by eating something—ANYTHING—every 3 hours, starting with when you first awaken. You now know pretty much everything there is to know about this diet, because the remaining 3 hours of the audiobook is devoted to stretching the concept into affirmations, visualizations, and denigrations of other diets. My problem with this "rhythm method" of eating is not that it may help people lose weight, but rather that this thin concept is the basis for trying to create an industry or brand from it, while telling folks they can eat even junk food, without the need for exercise. Sure, there's a nod toward nutrition and balance, but the appeal is to those who want to eat their cake and lose weight too. Here's a better idea…
"The Audiobook Diet" Obviously, Americans have a problem with overweight, and have tried every diet on earth. (Mars is next). Yet the solution to this problem is apparent from its cause: instead of watching stories on TV, or reading them while parked in a lounge chair, people need to start listening to them—and walking with them—instead. Why? Because passive TV viewing of "reality" shows only creates another kind of reality for many people—that of making them idiots, or what I call "vidiots." (If anyone affiliated with Webster is reading, please add this new entry):
VIDIOT: (noun) An obsessive/compulsive consumer of sports, video games and celebrity TV at the expense of more social, educational or literary practices. (As in, "Freddy, don't be such a vidiot, and at least use a coaster with that beer!")
A vidiot is always within reach of soda and potato chips. His unused brain is flooded with fast food commercials delivered at subliminal speed and with the frequency of waves at the beach. He thinks in sound bytes and expresses his opinions in one-liners, content with eyeballing that blissful panoply of ignorance known as broadcast entertainment. Naturally enough, this keeps Jay Leno's standup routine going, as he has no problem finding vidiots on every streetcorner who know all about the upcoming season of sports, movies and pop music, but they're not quite sure if George Washington played for the Lakers, or if the moon is farther away from us than the sun. (Jay often comments on their weight, too.)
As a solution, imagine the audiobook diet. It's easy, and 100% effective. I've been on this diet for some time now, and have lost twenty pounds in so doing. How is this possible? Because you can't eat audiobooks. Although a CD is roughly the same size as a donut, and has a hole in the middle too, it doesn't come glazed or filled with saturated fat. If you're out walking, you're away from the refrigerator, too. And if you listen to audiobooks on health while you walk or jog with your iPod, like "The Perricone Prescription," (also Harper Audio) you may learn how to actually live into old age instead of dying prematurely of diabetes-induced heart attack. Sound advice?
Again, obviously. Still, people have to try something the first time. But maybe since they've tried all the other diets in the solar system, they'll try this one. And not while hiking to McDonalds and scanning the TV Guide, either. As for me, I've just donated my TV to science in the hope that one day, when they discover why there's 100 channels with nothing on, that particular medium can be revived. And controlled. So now you can go ahead and call me a plain old "idiot," and be done with it.
June 2005 – Audiobooks reviewed by Jonathan Lowe
In addition to the CD-format radio drama versions of "Hitchhiker's Guide to the Galaxy," there's now an audiobook with sound effects of STAR WARS–REVENGE OF THE SITH by Matthew Stover, based on the Lucas screenplay. Writer Stover was chosen due to his creative success with several original Star Wars novels not related directly to the movies. As you know, this episode focuses on the choice of Anakin Skywalker to join the Dark Side. Politics and romance aside, the tale comes full circle to the point where Luke will soon enter the picture. This is space opera, certainly, and with names like "General Grievous" and "Darth Sidious" to carry on the good-versus-evil pop tradition. Perhaps the best thing about this novelization, though, is that it expands on the script in an intelligent manner without pandering to the audience. . . much. Reader Jonathan Davis is an excellent choice to narrate, as he was reading the SF masterpiece "Snow Crash." If only Lucas would make that story into a movie, next! If you play this last Star Wars audiobook on a stereo equipped with Dolby Pro Logic, it will also play in surround sound. Think of this as Lucas' final tip of Vadar's hat to the audio medium, and with yet another special effect. (Random House Audio/5 hours abridged)
Morgan Spurlock has a first book out, which he also reads on audio, titled DON'T EAT THIS BOOK—FAST FOOD AND THE SUPERSIZING OF AMERICA. As producer of the movie "Super Size Me," Spurlock talks about eating at McDonalds for a "McMonth." Hear this one, though, and you may never eat at McDonalds again (or Burger King, Taco Bell, KFC, etc.) Not only was his health compromised during that month, but now his investigation into fast food in school lunch programs is another eye-opener, along with his derision of sports stars promoting junk food for the endorsement money they get out of it. Chucky Cheese is called "UpChucky Cheese," while Spurlock claims that even fast food salads are loaded with fat and calories. An apple turnover? Forget it. A nutritional nightmare. Strawberry shake? The taste comes from chemicals with names you couldn't pronounce if you tried. Thank our insistence on speed and uniformity, requiring food service providers to substitute vitamins with sugar, preservatives and mutated fats. As an experiment, the author even hid a McDonalds cheeseburger behind a friend's bookcase, and it was a year later before the guy found it. Not due to the smell, but by accident! The meat in the burger looked exactly the same. Yumm! (Penguin Audio/8 hours unabridged)
Next, terrorism enters small town America in DEAD RUN by P.J. Tracy, about part of a gang of crime-fighters who get lost while driving to Green Bay, Wisconsin to investigate a serial killer working there, and find a bigger conspiracy in the tiny town of Four Corners involving mass murder and governmental blunder, all outside cell phone reach. Their partners, a pair of Minneapolis cops named Leo and Gino, hunt for them while cracking jokes about the women stopping to shop at antiques stores. The humor in this character-oriented story is dead-on, and the writing impeccable, although the second half turns into the predictable race against a time bomb, and thereby loses some of the originality present in the first half. But thank god the "Monkeewrench" crew didn't make it to Green Bay for that serial killer, because the world has seen enough of those in print! Narrator Buck Schirner's gravelly voice would serve him well as a sports announcer, and while he doesn't animate the characters as much as Brilliance's Dick Hill might, his more straightforward reading is just as entertaining, and more like you're overhearing the story being told to someone in a bar. (Brilliance Audio/10 hours unabridged)
In MARKER by Robin Cook ordinary hospital procedures go suddenly wrong, resulting in deaths that cannot be traced except by medical examiners Dr. Laurie Montgomery and Dr. Jack Stapleton after they begin to piece together the puzzle. It's the typical setup that Cook has mastered over the years, although not quite as bizarre as some he's penned. What makes this novel different for Cook is the level of character development over plot. We see far more into the lives of the characters involved than we normally would in a "thriller" of this type, and that depth is enhanced by getting George Guidall to narrate. Guidall is a pioneer of the business, known for reading literary novels like "About Schmidt" in his vast and varied career. So while the evils of the managed care bureaucracy are imaginatively mined here, it's not quite "his most heart-pounding tale yet," as the packaging indicates. Because it's difficult to maintain tension when you're talking about a couple trying to commit to their relationship in an extensive back-story, while expecting listeners to hang on every word. (Penguin Audio/14 hours unabridged)
Next, the "Car Talk" guys are back in a CD titled MATERNAL COMBUSTION, in which they praise the wisdom of mothers while having some fun with mother/son relationships and sibling rivalry. Tom and Ray Magliozzi are joined in a playback of some of their older radio show calls by their own mother, Elizabeth, now deceased. It all makes for some funny moments on car repair while offering a tribute to mothers everywhere. My only complaint is the brevity of the single CD, which should have been two CDs at the asking retail of $13.95. After all, this isn't a song album or stand up comedy release. But if you're going to give the CD to your mother next Mother's Day, that's another matter. (Highbridge Audio/one hour unabridged)
Finally, the buddy novel which became a hit movie, SIDEWAYS, is now on audio, read by Scott Brick. As you probably know, the story follows two 30-something friends—one of whom will soon be married—on a road trip to California wine country for one last blowout. Things become complicated when they get entangled with two barmaids, and fail to tell them about Jack's pending wedding. Then comic situations ensue when the truth comes out. But in the end this thoughtful, balanced first novel by screenwriter Rex Pickett displays a talent for pacing and narrative focus. Indeed, only minor differences are evident between book and film, including an alternate ending, and yet it's interesting to hear and contemplate why Hollywood's medium requires a slightly different approach. Interesting, too, to hear more of Miles' inner thoughts than can be expressed on screen. Scott Brick also gives such a believable performance that, like a fine Pinot Noir, the experience of listening mellows one's mood with delicate, luxuriant flavors simply not present in the more flashy but shallow Merlot of Star Wars. (Blackstone Audiobooks/11 hours unabridged)
July 2005 – Audiobooks reviewed by Jonathan Lowe
SUPER SONIC SUMMER "READS" FOR JULY
They say you only need one Texas Ranger to quell a riot. An exaggeration, perhaps, but then Texas is known for its exaggerations. In the memoir ONE RANGER by H. Joaquin Jackson, the ex-Ranger recounts his most memorable experiences wearing the badge from 1966 to 1993. Surprisingly candid, and written with David M. Wilkinson, the audiobook is narrated by actor Rex Linn, who is currently one of the stars on "CSI: Miami." It's all here, too—the good, the bad, and the ugly—and related in true Texas vernacular. As a consultant and actor in the TV series "Walker: Texas Ranger," and now a private investigator in Alpine, Texas, Jackson has led quite a life. But I wonder if it was his idea to make every third person in the state an incompetent redneck criminal, easily bowled over with one hand like pins in a alley. I rather suspect Chuck Norris is to blame for that. (Blackstone Audiobooks/11.5 hours unabridged)
In THE SKY'S THE LIMIT—PASSION AND PROPERTY IN MANHATTAN, by Steven Gaines, you'll learn about the booming real estate market in a place only the ultra rich can afford. People like Tommy Hilfiger, Madonna, and Jerry Seinfeld. Apple CEO Steve Jobs spent millions on renovations, then never moved in. Snobbish co-op boards reject undesirables—even folks like Barbara Streisand—regardless of how much money they possess. The fascinating antics of clashing egos are chronicled by the author of "Philistines at the Hedgerow" (about Martha's Vineyard), and here Gaines also reads his book in a 5 CD format enhanced by photos from the print book, to be viewed on a computer screen. (Time Warner Audiobooks/5 hours)
Next, when you combine the insanity of Al-Qaeda with their relentless, insidious determination to breach our borders, you have the makings of a nightmare scenario. Such is the case with MEMORIAL DAY by Vince Flynn, a suspense novel about the importation of nuclear weapons targeting Washington and other ports, ironically during a time of our remembrance of courage and sacrifice. This is how such weapons might be transported here, too: inside shipping containers right under the noses of overburdened inspectors. The prolific George Guidall builds and then maintains the suspense by utilizing believable characterizations inherent in the darkly humorous text. Overall, though, this is a straightforward, unassuming story that favors realism over quirkiness. Could it happen this way? You bet. Better hope it doesn't happen, though, or everything you've worked for goes up in ashes. If you survive. (Recorded Books/13.5 hours unabridged)
Finally, with summer now raging, we all need even more entertainment while traveling, exercising, or just sitting by the pool. But why strain your eyes in the sun and turn pages, when you can enjoy the scenery or multi-task? What follows are some suggestions to check out this summer on cassette, CD, or Mp3 download. These are some of my favorite audiobooks among the hundreds I've reviewed in the past ten years:
If you prefer description and characterization over choreographed special effects, then James Lee Burke's mystery masterpiece, PURPLE CANE ROAD, is your huckleberry. The plot here has no significance to anyone outside the heart and temperament of its main character, Dave Robicheaux, and the creator of that character wouldn't know a cliche if it climbed into his green turtle soup. Actor Will Patton performs this regional Louisiana story with a native and intuitive skill bordering perfection. In Purple Cane Road, Dave seeks the truth about the long ago murder of his mother, following a new lead implicating crooked cops. During his gritty and sometimes grisly hunt, he manages to learn more about his mother, and gains an identity which he can finally grasp in being her son. In an interview, Burke told me this was the book he was most proud of writing. And Patton won an Audie award for reading Burke. (Simon & Schuster Audio)
What is the fascination people have with race horses? I wasn't sure until I heard SEABISCUIT–AN AMERICAN LEGEND by Laura Hillenbrand. With little time or interest in spectator sports, I found myself nonetheless riveted by the suspenseful description of the races run by this champion, an underdog with ferocious will and blinding speed who captured more news headlines in 1938 than anyone–even FDR or Hitler. The travails and games played by the owner, trainer, jockey, and the press are examined here, during a Depression era run of ups and downs all the way to a glorious victory. Actor/narrator Campbell Scott tells this amazing true story with an understated reverence, keeping out of the way as Seabiscuit threads his way through the pack to pull out in front. "See ya later, Charlie," said the jockey atop Seabiscuit to the jockey next to him, and then urged his horse for a final burst to the finish line. The other horse was exhausted, but Seabiscuit—much like a few rare audiobooks—had power in reserve. (Random House Audiobooks)
The prolific Grover Gardner reads TOM SAWYER AND HUCKLEBERRY FINN AMONG THE INDIANS, begun by Mark Twain and completed later by Lee Nelson. How this book came into being is a story in itself, but here Huck, Tom, and Jim go west on the trail of two white girls captured by Sioux warriors. Along the way, they learn about love, courage, gunfights, and beating a hangman's noose, while Gardner tells their story with the commanding skill that has won him many industry awards. Can you tell where Twain left off and Nelson begins? I couldn't. (Blackstone Audio)
Other favorites:
SLEEPING BEAUTY by Ross MacDonald, performed by a cast of 34. (Audio Editions) Not the "sleeping beauty" you're thinking of, but rather a full cast and sound mystery drama, very expensive to make and worth it. An Audie award winner.
SNOW CRASH by Neal Stephenson, read by Jon Davis. (Time Warner Audiobooks) The title here refers to a computer virus in this original SF masterpiece about a cyber warrior of the future who delivers pizza for the Mafia. Davis also reads the "Star Wars–Revenge of the Sith," but this is much better.
THE BREATHTAKER by Alice Blanchard, read by Peter Coyote. (Time Warner Audiobooks) An original twist on the overused serial killer sub-genre, in which a fearless killer uses summer tornados to cover his crimes. With sound effects, no less.
FRENCHMAN'S CREEK by Daphne du Maurier, read by John Castle (Audio Partners) An un-"soapy" romance with adventure in the mix by the author of "Rebecca."
FAST FOOD NATION, by Eric Schlosser, read by Rick Adamson. (Random House Audio) This book is a real jaw-dropper, about why we eat what we do.
THE PIRATE HUNTER–THE TRUE STORY OF CAPTAIN KIDD by Richard Zacks, read by Michael Prichard. (Tantor Media) Did you know that Captain Kidd was once a successful New York sea captain hired to chase pirates? BOOGERS ARE MY BEAT by Dave Barry, read by Dick Hill. (Brilliance Audio) The most hilarious collection of essays I've ever heard, performed by a masterful Audie and Earphones award-winner.
THE DEVIL WENT DOWN TO AUSTIN by Rick Riordan, read by Tom Stechschulte (Recorded Books) The best thing about this intelligent mystery novel is the steamy atmosphere it exudes.
BURY THE LEAD by David Rosenfelt, narrated by Grover Gardner (Listen & Live Audio) Gardner's voice is the most mellifluous in the business, and in this funny mystery he's given snappy dialogue reminiscent of Carl Hiaasen at his best.
THE SEA HUNTERS II, by Clive Cussler, narrated by actor Edward Herrmann (Putnam Berkley Audio) Fascinating summaries of the adventure novelist's real-life expeditions discovering underwater shipwrecks, co-authored with Craig Dirgo.
August 2005 – Audiobooks reviewed by Jonathan Lowe
Have you ever wondered about the sanity of your neighbors? You may more than just wonder after hearing "THE SOCIOPATH NEXT DOOR" by Martha Stout, PH.D.. Read by Shelly Frasier, this bestseller reveals that the number of potential monsters in our midst is greater than we believe. In fact, one in twenty-five ordinary Americans is sociopathic, and as such could commit horrific crimes without feeling even a twitch of guilt. Of course not all of these "evil" 4% are killers. Many are merely cheaters, abusers, thieves, or congenital liars. The profile of a typical sociopath is that they may use charm, flattery, or even a play at pity in order to get what they want, which is usually dominance or control over others. Having no empathy or conscience, they also feel no remorse, and will use you whenever suitable, while at the same time not fully understanding your emotionally-based motivations except as weaknesses. Could someone you know have been born without feelings? It's not only possible, it's likely. What would this person do to you if he or she could get away with it? These are scary thoughts, but the important thing is to recognize these shameless predators before it's too late. (Tantor Media/7.5 hours unabridged)
If you wonder how sociopaths might act out in the future, listen to "MARKET FORCES," a science fiction novel by Richard K. Morgan about a brutally cynical investment corporation named Shorn Associates, which bids for contracts in warring third world countries. See a potential global market about to erupt in civil war? Well, determine which side is most likely to win, then supply it with weapons for a piece of the action. These corporate scumballs even duel each other to the death on the mostly empty roadways of the future for a chance at promotion. That's right. . .if you want a raise and a corner office, all you need to do is crash into your rival until his car explodes, then finish him off with a shot to the head before you take his prized I.D.. All legal. Simon Vance is a good choice to read this cautionary tale because he mostly sounds like a British documentary narrator, and that lends the tone of "eerie" to the action by making it almost believable. Morgan's first SF novel "Altered Carbon" has been optioned for film, but that one, while intriguing, suffers from the overuse of obscenity. Let's just hope that non-sociopaths continue to outnumber those without scruples, or Morgan's visions could become reality. (Tantor Media/16 hours unabridged)
Is it just me, or do you also find it ironic that gangster rappers demand respect when they don't even respect the women they reel in with their "bling"? An eye-opening memoir illustrating the borderline insanity of the hip hop world is "CONFESSIONS OF A VIDEO VIXEN" by music video actress Karrine Steffans. Read by the author, this audiobook reveals a naive young dancer caught up and exploited by many of the biggest names in the industry. Even P. Diddy and Usher passed her around like a dessert tray at a Roman orgy, so you can imagine how some of the others treated her after the drugs wore off. Not that she was innocent, because despite her tone or even her selection of abusive anecdotes featuring various glamorous sociopaths, Steffans doesn't quite convince the listener that she's a victim wanting to warn other young women who might go ga-ga over gold chains and pimp mobiles. An indication that she may still be enamored of the glittering gutter is her confession at the end that, given the chance to do it all over again in order to become the "strong woman" she is today, she most definitely would. Maybe Karrine needs to read "The Power of Now," and discover where true strength resides for a change. Then again, maybe everyone enamored of pop culture needs to hear both of these books, and make their own decision. (Harper Audio/6 hours unabridged)
Speaking of heartless characters, Ted Bell has a new suspense thriller titled "ASSASSIN," about a bar-hop killer in London, and a deadly virus destined for American shores, thanks to the insanity of radical Islam. While targeted U.S. diplomats drop like flies around the world, a former Navy SEAL named Alex Hawke comes to the rescue, equipped with a 200 foot yacht. Alex is the descendent of a pirate, you see, and also has a score to settle with one of the perpetrators, who resides in the Florida keys. The novel is quirky, like real life, and skips about between locales and personal stories in a mostly believable attempt to achieve balance between plot and character. In this way, the point of views on both sides of the conscience coin are revealed, but what makes it work as an audiobook, though, is narrator John Shea, a longtime Hollywood actor with a gift for keeping things natural. As with Bell's first novel, "Hawke," Shea maintains the listener's sense of actually being there with a completely believable and understated performance, and while nailing all the accents. This is the opposite of a documentarian's modus operandi, which is also believable, but in another way. Shea's involvement is more difficult, he just makes it sound easy. (Brilliance Audio/15 hours unabridged)
Finally, in order to restore your own sanity, try "ROCOCO" by Adriana Trigiani, a funny new small town character novel about an Italian interior decorator living in New Jersey. The town is named Our Lady of Fatima. Here, Bartolomeo di Crespi has a sister named Toot, and a client named Aurelia Mandelbaum. The plot involves the renovation of a local church, but that is only a device to reveal the true natures of the feisty characters, which are all well drawn and given to various flights of fancy, romance, and breathless emoting. In other words, "social" instead of "sociopathic." For example, as one character approaches his 40th birthday, another wants to give him a party and says, "You have to let me, it's a millstone." To which the other replies, "That's MILESTONE." The book is narrated by Comedy Central actor Mario Cantone. A bonus feature on the audiobook includes an interview with the author. Verdict? While this book may not appeal to action fans, there are no piles of dead bodies by the end, either. (Random House Audio/5 hours abridged)
September 2005 – Audiobooks reviewed by Jonathan Lowe
In a new twist on the usual star wars and blaster battles, Orson Scott Card imagines a battlefield of the mind in which recruits must outwit conventional wisdom and computer programming in order to win. Nevermind the irony that social advances continue to be stalled as technology rages on, the premise here is that children can be the best tools for "success" in warfare, and recruiting the right one can guarantee victory. This collection of novellas, titled "FIRST MEETINGS IN THE ENDERVERSE," includes "The Polish Boy," in which John Paul Wiggin, the future father of Ender Wiggin, is recruited to be a commander against an alien invasion. "Teacher's Pest" is another John Paul Wiggin story in which he pares off against another gifted student, Theresa Brown. Then in "The Investment Counselor," Andrew Wiggin is a fugitive on the run from genocide when a blackmailing tax inspector threatens to expose him. The best novella is the last, though, titled "Ender's Game," the 1977 story which first introduced Ender to the world, and should probably be listened to first if you're not familiar with the Ender series. The readers are sensitive to human side of the stories, and include Gabrielle de Cuir, Amanda Karr, and the methodical deep voice of Audie winner Stefan Rudnicki. (Audio Renaissance/5.5 hours unabridged)
In "CRUSADER'S CROSS" James Lee Burke serves up another Dave Robicheaux mystery with his typical moody, atmospheric gift for detail. Here an old roommate of this Louisiana cop makes a deathbed confession that implies the murder of a young woman Dave recalls in the book's opening. Decades have passed, and now Robicheaux becomes active in investigating the possible homicide. While searching for the truth, he metaphorically steps through some rotting boards to expose the rats in the cellar. Meaning the New Orleans underworld. There's not a lot of humor in a Burke novel, although the main characters kid each other from time to time. What you mainly have is episode after episode of backwater hayseeds and macho mobsters threatening and posing for each other, while an old injustice propels an alcoholic cop to lose his fragile self control. You identify with Dave, but also feel sorry for him. The crimes that he solves are mostly for his own peace of mind, what little there is of it. And of course Will Patton is the perfect fit to read the story, having long ago nailed the accents and bayou bravado in this regional series. (Simon & Schuster Audio/12 hours unabridged)
With housing starts at all-time record highs, it's fitting that THE ARCHITECT, as imagined by Keith Ablow, would be a rich and successful killer who can't stop designing his client's dream homes, but also has designs on their personal lives. After all, West Crosse reasons, you really can't enjoy the perfect life in your new home if you have an abusive spouse or an unwanted child, now can you? And Crosse is here to help, from behind the walls. It's an interesting, if somewhat implausible, premise, especially as the implications rise to include designs on political power. But actor Denis O'Hare can't be faulted for his performance, which is not self indulgent, but crafted and measured, like a well-made kitchen cabinet. (Audio Renaissance/6 hours abridged)
Is Billy Graham really done crusading? The press leading up to his recent New York Crusade led people to believe so. But after listening to the audio recording of the three short sermons included on the new CD titled LIVING IN GOD'S LOVE, one would have to conclude there might be more crusades coming. The one hour recording was done live at Flushing Meadows Corona Park, and while Billy Graham does reflect on his fifty year ministry–sometimes with a forgetful memory–there is no reference on the CD to this being his last stand. The legendary preacher will not be done, I believe, until God says so. And when that may happen, as they say, is anyone's guess. (Penguin Audio)
Roald Dahl had a gift for communicating with children on their level while still being entertaining with adults. Such was the case with "James and the Giant Peach," and certainly with the new audiobook recording (and movie) "CHARLIE AND THE CHOCOLATE FACTORY." If you're not familiar with the story, Willy Wonka has a magical yet secret factory of chocolates run by improbably tiny people, and a kid with the improbable name of Charlie Bucket is one of those who wins a ticket to tour the place. Monty Python's Eric Idle narrates the tale on audio, and was nominated for a Grammy for it. Despite his improbable breathiness and over enthusiasm, he's still a good choice for reading, since children themselves are often breathy and overly enthusiastic. At just over three hours in length, it's short for an audiobook, too, and so a bigger person could probably eat candy bars while listening without getting as sick as Morgan Spurlock got in the movie (and audiobook) "Super Size Me." Question is, where are you now, Charlie Bucket, and how improbably large are you? (Harper Audio)
Finally, imagine it's 1491, before Columbus arrived in the Americas. How many people lived here, do you think? Who were they? These are questions asked by Charles C. Mann in his new audiobook titled, simply, "1491." Are you ready for a shock? Try this: there were probably more people living in the Americas in 1491 than in Europe. That's right. Indians, Mayans, Incas, add them up. Their early cities and settlements predate the Egyptian pyramids. What killed them? Smallpox. They had no defense against it. This and other diseases laid waste to millions, destroying whole civilizations, even before actual settlers began moving in. Was this done on purpose, and spread with malice? No, although there are activists who attempt to persuade otherwise, and to hide bones which indicate that the original settlers in America even predate known tribal ancestors. This is a fascinating, mysterious, sad, ironic chronicle of the events before and after that first Thanksgiving, which was not what most imagined either. (Highbridge Audio/11 hours unabridged)
October 2005 – Audiobooks reviewed by Jonathan Lowe
Another hat trick has been pulled off by James Patterson, with the help of co-author Andrew Gross. LIFEGUARD is the plot-twisting tale of Ned Kelly, an infamous historical name here taken by a rich man's employee and itinerant lifeguard in swank Palm Beach, Florida, (which is also home to none other than Patterson himself.) The author knows the streets and chic hangouts well, too, because he employs them throughout a story that features the theft of art treasures, a motorcycle chase (complete with sound effects), and two romantic liaisons. A bewildered Ned enters this story as a one-time criminal, is then framed for murder, and must exonerate himself. Sympathetic throughout, Ned tries to discover who framed him, and in so doing becomes the hero. It's a nice trick on several levels, because Ned disdains the idle rich, except for his employer. Also, because while Patterson's trademark way of telling the story with short, page-turning sentences, remains, this is not a serial killer book, so narrator Billy Campbell's evocative interpretation is a better choice than the clipped and ironical tones evident on Patterson's Alex Cross novels. A final trick is the cover art, which shows two sets of footprints going down to the lifeguard tower, but which turn into one set. Ned's dual personality, rejoined? You decide. (Time Warner Audio/8 hours unabridged)
The Iraq war is a mess. We went in, trying to kill roaches with a sledgehammer. That makes for heroic footage in order to bolster highly visible political careers, but what might have been more effective involves special forces teams, perhaps with snipers like Gunnery Sergeant Jack Coughlin, whose new book is titled SHOOTER—THE AUTOBIOGRAPHY OF THE TOP RANKED MARINE SNIPER. Written with Capt. Casey Kuhlman and Donald A. Davis, the audiobook is read by veteran performer Dick Hill, and details a successful career in the shadowy world of long-range precision military marksmanship. Included as a means to unify the story are Coughlin's efforts to establish a mobile sniper strike team, which would take his deadly craft to the enemy instead of waiting in ambush. That is exactly what he did with the Third Marine Battalion's drive into Baghdad. From his training days to his missions in Africa and Iraq, Coughlin affords us a peek behind the shade at a job whose description includes killing without being seen. That's also the job description of the terrorist, of course, but one big difference is that terrorists don't utilize cross-hairs, and so they kill innocents. (Blackstone Audio/9 hours unabridged)
What about actual criminal killers, who work close to home? For a detailed examination of why the ordinary person kills, try listening to THE MURDERER NEXT DOOR by David M. Buss. Read by Michael Prichard, this audiobook is unique in that it's not about serial killers, either, but rather the rest of us. Have you ever had murderous thoughts? 91 percent of men and 84 percent of women have. What causes someone to act on these thoughts? The most obvious visible cause is the love triangle, and there are plenty of real-life examples here of those who have crossed the line into temporary insanity. Truth is, you don't need to fear stranger killers, because you're far more likely to be killed by someone you know, or "love." Professor of psychology Buss has also written "The Evolution of Desire" and "The Dangerous Passion," so you get the idea. When you start to look at your mate or lover as a possession rather than a free, fellow human being, you're stepping dangerously close to the line. For women, if you get involved with a man who sees you as furniture, or if you marry an abuser who doesn't respect you, you just might approach the edge of reason, and end up wearing an orange jumpsuit much longer than Martha Stewart! (Tantor Media/11 hours unabridged)
So what is love, exactly? That's a good question for Tenzin Gyatso, His Holiness the Fourteenth Dalai Lama, who visited here in Tucson recently. And the answer is that love is not about possession, but rather understanding, empathy and compassion. The understanding part is revealed in his new audiobook, THE UNIVERSE IN A SINGLE ATOM, read by actor Richard Gere. It's about the convergence of science and spirituality, and is, in essence, a history lecture and personal memoir exploring karma and Darwinism, quantum mechanics and philosophical insights, neurobiology and the study of consciousness. Sound like deep subjects? That's the surprising part. Who knew the Dalai Lama was so interested in science, and that he was even willing to reject tenets of Buddhism if they could be proven false in the laboratory? My respect for the man has just gone up exponentially, despite how some of his backers may just be cashing in on his fame. Certainly you will find no radical Buddhists with bombs or anthrax, threatening to annihilate non-believers. Richard Gere also offers insights to his own attraction to Gyatso in an interview at the end, and admits that parts of this particular book can be difficult to understand by the lay person. (Random House Audio/6.25 hours unabridged)
Finally, if you intend to become or to remain optimally healthy, pick up THE PERRICONE WEIGHT-LOSS DIET by Dr. Nicholas Perricone. The audiobook is read by David Pittu, and digests much of what has appeared in earlier books, such as "The Perricone Prescription" and "The Perricone Promise," along with some new findings revealed in studies conducted by others. Prized super foods and supplements are outlined, such as salmon, blueberries and hazel nuts, plus alpha-lipoic acid, borage oil and carnitine. Then there are exercise tips, and a 14 day diet plan with recipes on an enhanced CD for computer. Not simply a fad diet, Perricone's plan is big on the how and why it works, with rigorous analysis of the science involved on the cellular level. Surprisingly, the everyday spice cinnamon aids blood pressure and cholesterol levels better than some prescription drugs, and curry powder may prevent the onset of Alzheimer's. Evidence for this is at least more conclusive than for some infomercial selling coral calcium or a stomach crunch device, with only testimonials from the likes of Hazel and George Berkendorfer of Hamburger, Indiana to go by. (Random House Audio/5 hours abridged)
Also new this month, THE CORMAC MCCARTHY COLLECTION, a sampling of western stories, is read by actor Brad Pitt; VANISH, a suspense by Tess Gerritsen, is read by actress Anne Heche; THE PAINTED DRUM, a Native American novel by Louise Erdrich, is read by Anna Fields; THE DIVIDE, a literary mystery by Nicholas Evans, is read by Scott Brick; FAITHLESS, a suspense by Karin Slaughter, is read by Francie Swift; and REMAINS SILENT, a forensic mystery by Michael Baden and Linda Kenney, is read by Michele Santopietro.
November 2005 – Audiobooks reviewed by Jonathan Lowe
If I had to choose a favorite author of all time, it would have to be Ray Bradbury, whose poetic science fiction surpasses the genre with universal human themes, and a magical life simply not found in the edgy, brutal writing of today. Bradbury's unique literary vision has influenced many—including Stephen King, who cited him as a major inspiration. And even I have several letters from Ray, written in reply to ones I sent at ages 15 and 20. Although his long and celebrated career may be almost over now, Bradbury's legacy will endure for generations to come. If you have yet to sample the master at work, a good place to start is SOMETHING WICKED THIS WAY COMES, given a new production on audio, as read by last year's Audie award winner Stefan Rudnicki. It's the story of an evil carnival that arrives in a small town where two boys, Jim and William, must figure out a way to save the townsfolk from losing their souls. Rudnicki deep voice lends a slow, ominous feel to the reading, while the book in many ways resembles Harry Potter, complete with magic and boys running around wondering what to do next. Perhaps J.K. Rowling is also a Bradbury fan? Humm. I'd not be surprised to hear it. This production includes the bonus story "A Sound of Thunder," about the consequences of time travel for a hunter of dinosaurs, and is the basis for a new movie of the same name. (Blackstone Audio/9.5 hours unabridged)
Mystery author Michael Connelly has invaded the territory of John Grisham with his new novel THE LINCOLN LAWYER, about a second rate criminal defense attorney named Mickey Haller, who comes to defend a playboy arrested for attacking a woman. Haller owns several Lincoln Town Cars, which he bought with the intention of selling to an airport limousine service after using them, one by one, to shuttle himself between various L.A. courthouses on behalf of various sleasy small-time clients. Now Mickey's got a big case, but there's a twist from which he must soon find a way to extricate himself—and somehow administer revenge against his first high-paying client in years. This is a courtroom drama, unlike Connelly's usual Harry Bosch detective novels, so be prepared to sit in the jury box for a while as the author tries on Grisham's usual role. It's also better than most of Grisham's legal exercises, while narrator Adam Grupper nails the dramatic arc of the story by moving Haller from opportunistic world-weary hack to desperate, conscience-driven soldier of justice. (Time Warner Audiobooks/10 hours unabridged)
Stephen J. Cannell is the prolific creator and writer of such TV series as The Rockford Files, Silk Stalkings, The A-Team, 21 Jump Street, Hunter, Renegade, Wiseguy, and The Commish. Now he's a novelist, and his latest is COLD HIT, about a killer who targets homeless vets, and a conspiracy within the Department of Homeland Security to pull LAPD detective Shane Scully off the case by claiming jurisdiction. Scully must then go under cover to expose the truth. Cited for his superb performances of Cannell's novels by Audiofile, narrator Scott Brick excels in bringing these characters to life, particularly Scully himself, while maintaining the kind of evenly paced and authoritative performance that is Scott's hallmark. Although this novel is not quite as good as Cannell's last, "Vertical Coffin," it is interesting to ponder how federal agents can now override local authority, and the possible abuses to which this might lead. (Audio Renaissance/10.5 hours unabridged)
Next, cowboy poet and columnist Baxter Black reads his own offbeat novel HEY, COWGIRL, NEED A RIDE? Normally, it's a bad idea for an author to read their own work, simply because narrating is a difficult skill few authors possess. But Black is a frequent NPR commentator, and so his colorful reading does match this tale, about a lady named Teddy Arizona, who crashes her plane into a Nevada ranch where a rodeo rider named Lick attempts to save her from her cheating (and criminal) husband. The convoluted plot also includes billionaires, tiger tamers, duct tape, $500 grand, and a raging bull named Kamikaze. Sound like fun? You bet. It's not Hemingway, but then Ernest only watched bulls from a safe distance, didn't he? (Random House Audio/5 hours abridged)
Finally, if you want to become healthy or to remain so, pick up THE PERRICONE WEIGHT-LOSS DIET by Dr. Nicholas Perricone. The audiobook is read by David Pittu, and digests much of what has appeared in earlier books, such as "The Perricone Prescription" and "The Perricone Promise," along with some new findings revealed in studies conducted by others. Prized super foods and supplements are outlined, such as salmon, blueberries and hazel nuts, plus alpha-lipoic acid, borage oil and carnitine. Then there are exercise tips, and a 14 day diet plan with recipes on an enhanced CD for computer. Not simply a fad diet, Perricone's plan is big on the how and why it works, with rigorous analysis of the science involved on the cellular level. Surprisingly, the everyday spice cinnamon aids blood pressure and cholesterol levels better than some prescription drugs, and curry powder may prevent the onset of Alzheimer's. Evidence for this is at least more conclusive than for some infomercial selling coral calcium or a stomach crunch device, with only testimonials from the likes of Hazel and George Berkendorfer of Hamburger, Indiana to go by! (Random House Audio/5 hours abridged)
December 2005 – Audiobooks reviewed by Jonathan Lowe
In his new book HEALTHY AGING, Dr. Andrew Weil takes on the life extension industry, a vast number of companies and doctors who want us to believe aging can be halted or reversed. Supplements, therapies, plastic surgeries, gene manipulation—all of these make millions of dollars for their advocates, who dangle immortality in front of a public conditioned by Hollywood images to believe that only the young are truly alive. Weil distinguishes himself from those doctors with a financial interest in the products advertised by insisting that there is no evidence that any treatment or pill is yet on the horizon that can extend human life beyond the upper limit of 120 years, even among those few fortunate souls born with a good constitution and no genetic predilection for disease. (In my new suspense novel "Geezer," I also explore the dark side of seeking immortality with pharmaceuticals). So why not eat healthy, exercise moderately, and accept the wrinkles that come? There's certainly a greater dignity to this approach. It's also what makes "Healthy Aging" unique, and is what's most apparent on the audiobook version, which Weil narrates: His tone. He does not talk down to his audience, nor lecture them, using guilt as a motivator. Instead, he discusses what works and what doesn't, giving a scientific basis for not going overboard on exercise or other stress causing activities. In this way, Weil joins the few Botox and face-lift dissenters in Hollywood, like Jamie Lee Curtis or Paul Newman—actors who don't use tricks to end up looking like a Halloween treat. Like Dr. Perricone, he recommends an anti-inflammatory diet substituting fish like salmon for red meat, and using spices like turmeric, ginger and cinnamon for their restorative effects. Not that you'll stop aging, but maybe those falling "golden" arches might not crush your golden years. (Random House Audio)
Most boys these days are obsessed with baseball, after watching dad in front of the TV for hours on end with chips and a Miller "Lite." Miles O'Malley is quite different in the novel THE HIGHEST TIDE by Jim Lynch. His obsession is starfish, crabs, clams, and a myriad other sea creatures, which he discovers on moonlit nights in the tidal flats of Puget Sound. Miles becomes a local celebrity when he discovers a giant squid amid the flotsam on the beach, and this steers his rite of passage from 13 years old into adulthood as he becomes a spokesperson for the wonders of the ocean, even among the scientists who flock to the site. Miles is precocious and curious about sex, but he's also curious, observant and knowledgeable, unlike his classmates. He doesn't care that they call him "Squid-boy," nor does he particularly like his popularity. He'd rather quote Rachel Carson, and watch the rising tide like he watches the other changes his amazing life brings. Fisher Stevens reads the novel with a sense of exuberance and awe that fits the story, and makes this one of the best first novels in a long time. (Audio Renaissance)
In FEVER by Sean Rowe, the security chief of a cruise line is approached by his stepbrother, who has the intension of hijacking a cruise ship that happens to be carrying several pallets of drug money in the hold, disguised as powdered milk. Matt Shannon is trapped into cooperation by Jack Fontana via unwittingly causing the sinking of a freighter in Miami's shipping lane. This leads to the planned piracy, and some dicey misadventures on the high seas. The book's opening is stronger than its ending, which seems an anti-climatic and relationship-based departure, but overall the novel's appeal is its irreverent, realistic and offbeat narrative. Then, too, real life is never quite so rounded and formulaic, so that gives it a certain believability. Narrator is William Dufris, known for giving voice to original offbeat characters, and letting them breathe. At least until the breathing stops. (Tantor Media)
You've probably seen Richard A. Clarke many times on TV, as consultant and advisor on national security issues. He has served as Secretary of Defense, and Assistant Secretary of State for Intelligence on several administrations. Now he's added novelist to his resume, with THE SCORPION'S GATE, a geopolitical thriller that postulates what might happen once the Saudi royal family is toppled. And it won't be pretty, with nuclear winter an ironic possibility. The "scorpions" referred to here are those who intend to invade Saudi Arabia for its oil reserves, and to protect the holy cities, including Iran and China. If there's a theme, it's that the world needs to move away from dependence on oil to fuel the future, because oil is running out, and there's no future in it at all. Robertson Dean is a good choice as narrator, with his deep, commanding voice, and ability to evoke the stark truths and petty manipulations inherent anytime you get politicians together. (Penguin Audio)
The classic ROSEMARY'S BABY by Ira Levin is now on audio in a new production narrated by none other than Mia Farrow. Of course you're familiar with the story about a happy young housewife who slowly learns that her sunny apartment hides a dark secret, and that her neighbors have satanic intentions. Levin is also author of "A Kiss Before Dying" and "The Stepford Wives," as well as "The Boys From Brazil" and "Sliver." He has won the Edgar Allen Poe Award twice, and is also famous for the longest running thriller on Broadway, "Deathtrap." Farrow's voice is delicate and subdued, so you may have to turn the volume up if you're trying to listen in heavy traffic, but otherwise she is an excellent choice as narrator, not only because she's the star of the movie version, but because her interpretation is animated where it needs to be—not a dry reading, but dramatized with character voices, especially the one with whom she's most familiar. (Harper Caedmon Audio)
Finally, Garrison Keillor has a special two hour production taken from "The Prairie Home Companion" titled THE CHRISTMAS COMPANION. The collection includes stories, songs and sketches like "Bebopareebop Rhubarb Pie" and "Dance of the Sugar Plum Fairies." Singers Renee Fleming, Diana Krall, Ricky Skaggs, and actress Sarah Jessica Parker accompany Garrison's various reminisces about office parties and stomach flu. Ho ho ho. (Highbridge Audio)