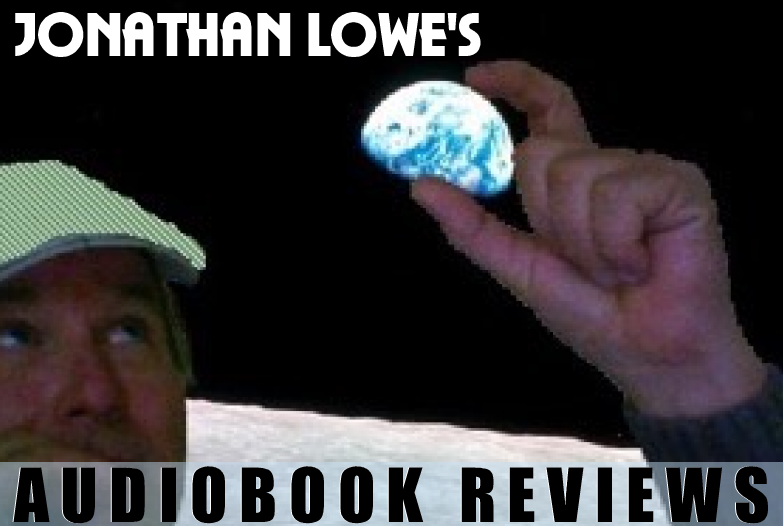 TINKER DABBLE DOODLE TRY is about unfocusing your mind to achieve goals, certainly a contrarian approach. Culture tells us to be razor focused, "Linked In," and concentrated on our busy schedules. But the mind is not a muscle, and doesn't need endless reps at the gym. It needs down time, day dreaming, and awareness of our inner world in order to avoid the traps of obsession, burnout, and anxious tension that lead to depression and lost attention span. (Stress being the #1 disease friendly mindset.) The author cites Jeff Bezos of Amazon as someone who uses seemingly contradictory methods to find solutions. He is, quote, "Both demanding and playful, both rigorous and relaxed, both focused and open at the same time." Mark Cuban is the same way. One's drive to succeed should not be blind or cruel, the author says. To be more productive, you need to pay more attention to things outside the box of your To-Do list. You must be willing to change, and to realize that cognitive dissonance is a tyrant that reinforces what we did in the past (or purchased in the past) by making us believe it is best (when it is not.) The ideal is to learn from mistakes: others and your own. The truth can only set you free to grow. Dr. Srini Pillay (who narrates the book on audio) is a Harvard trained psychiatrist and brain imaging researcher. Recommended for anyone stuck in a rut, and seeking a more profound purpose and joy in life by employing imagination. It's the Prime Directive.
The life of an actor can be both precarious and interesting. Just ask Jonathan Goldsmith, best known as The Most Interesting Man in the World. His memoir is STAY INTERESTING, about his own interesting life as an often struggling audition seeker in that fantasy factory often described as "Tinsel Town." Hollywood was arrived at via a Volkswagen from New York, a vehicle which died on arrival in much the same way that so many dreams die for young people seeking fame and fortune there. His subsequent homes included living on the bedbug infested couch of a future Star Trek cast member, on an unheated frog farm with the man later known as "Coach" on Cheers, and on a yacht once caught in a storm. Jobs too there were many, including hauling construction trash, painting, and being a reluctant gigolo between auditions. Westerns became his specialty as an extra, but he was killed by many stars, not just John Wayne, in being shot, drowned, blown up, machine gunned, run over, electrocuted, thrown off roofs, and hung. Memories recounted on movies and TV series include names like Fernando Lamas (a friend and business partner), Joseph Cotton, Leonard Katzman, Don Siegel, and Clint Eastwood. After decades of riding the Hollywood roller coaster, his career break came late in the game on an audition for a Dos Equis advertising campaign in which actors were asked to improvise with the ending line, "And that's how I arm wrestled Fidel Castro." And that's how he later got to improvise for Obama in the Oval Office. Narrating the audiobook of his true story, Goldsmith presents an honest and surprisingly candid rumination on his life, with memories of his father, and reflections on what it all means. Now involved in charity work and advocacy, he lives in a rustic cabin with his wife and dogs, far from the "madding crowd." As Spock would say, "fascinating."
Jack Black narrates MINDCRAFT: THE ISLAND by Max Brooks, another young adult audiobook must hear. Washed up on a beach, the lone castaway looks around the shore. Where am I? Who am I? And why is everything made of blocks? But there isn't much time to soak up the sun. It's getting dark, and there's a strange new world to explore! The top priority is finding food. The next is not becoming food. Because there are others out there on the island . . . like the horde of zombies that appear after night falls. Crafting a way out of this mess is a challenge like no other. Who could build a home while running from exploding creepers, armed skeletons, and an unstoppable tide of hot lava? Especially with no help except for a few makeshift tools and sage advice from an unlikely friend: a cow. In this world, the rules don't always make sense, but courage and creativity go a long way. There are forests to explore, hidden underground tunnels to loot, and undead mobs to defeat. Only then will the secrets of the island be revealed. Why Jack Black? Who better. Not only was he in School of Rock, but Gulliver's Travels. Max Brooks is a bigger surprise. He is author of World War Z!
What if you just won the lotto, but what you really want is to be famous? Wouldn't you be forgotten in two weeks? How would you prevent it? In FAME ISLAND mega winner Howard Rosen has a secret plan to become famous–even a hero–but in the meantime he has disappeared and erased his own identity, escalating his mystique overnight. When tabloid writer Jude Johnstone catches up with him in a Miami penthouse, Howard buys his silence by hiring him to purchase a Caribbean island. It is the same island where a teenager claiming to be Howard's son lives. But for Jude, there's a catch. Billy is involved in a plot of to overthrow the corrupt regime of neighboring Union Island. So with a million bucks from Howard as potential payment, Jude must aid the resisting council of Union Island to overthrow their newly elected governor Frolonzo, confirm that Billy is Howard's son, and write the story of the coup Howard's way. What follows is as unpredictable as real life, though, for Frolonzo escapes–using Billy as hostage–and is about to proceed with his own plan in this modern adventure where the only cameras rolling are your own, and where, if you fail to beat the opposing tribe, you're shark food… Yes, there is a Sandi in the book. She is Jude's love interest. It opens with Trump and Mark Burnett quotes. Trump once visited the island. Narrator Tabori directs Hallmark movies now, and was the voice of HK-47 in Star Wars games, in addition to acting in films and TV series from the Rockford Files to Law & Order. I interviewed John Caldwell of Palm Island in the Grenadines for various travel magazines, and his true story gave me the idea. He was once attacked by renegades and had to defend his Palm from attack. He also let the Marines park helicopters there during the Grenada invasion. He sailed around the world with his family on a small boat out of Los Angeles, and ended up in the Caribbean, where he approached the government of St. Vincent to allow him to develop the island for 12% of future profits. He got the place for $1 a year for 99 years. Besides Trump, Barbara Streisand was once interested in building a home there. It is now a private resort. The setting for the book (which is "The Instant Celebrity" in ebook format) is also nearby Union Island, which the renegades took over, and where my fictional dictator Frolonzo is in control.
Another flashback involving Trump is when I spoke to Nelson DeMille briefly about Florida and his older novel The Gate House. Several of his books became movies. His upcoming book is THE CUBAN AFFAIR.
JONATHAN LOWE: To what extent are Sutter and Bellarosa based on real people you've known living on Long Island, and what's your attraction to them as characters of fiction?
NELSON DeMILLE: I've never used a single real person as a character in my novels, but I do base my characters on composites of people I know or have met, or who are public figures. John Sutter is a type that I've known among the old families of Long Island, but, of course, I've given him some quirks, and a self-awareness that is not all that common in this class of people. Frank Bellarosa as a Mafia don could have easily been a stock figure from Central Casting, but I gave him a lot of brains, a good eduCation, and he, too, has a self-awareness that would be unusual in his profession. Both characters – Sutter and Bellarosa – have a good sense of humor, and together they are more than the sum of their parts.
JL: I once interviewed Ronald Kessler about his book "The Season," which described the social undercurrent of billionaires living in Palm Beach, Florida near Trump. One of your characters makes a comment of disdain toward those "living in Florida," so I'm wondering what are the similarities and differences between these playgrounds of the world's super wealthy. Is there a rivalry there, as between those living in New York and Los Angeles?
ND: New Yorkers take some pleasure in looking down on other New Yorkers who move permanently to Florida. Maybe, though, it's jealousy. In any case, it isn't rivalry as it is with Los Angeles because these "Floridians" are, for the most part, New Yorkers who've chosen to leave New York. As for Palm Beach, this is a seasonal town, and becomes New York South from Christmas to Easter, then empties out.
JL: Do you listen to audiobook performances of your novels, and if so, in what ways do you think the personalities of the characters are illuminated by the actors? Any which have nailed the way you perceived a character by voicing him or her, as in films?
ND: Yes, I listen to all my audiobooks, and I think that Scott Brick has nailed down my character of John Corey in PLUM ISLAND, THE LION'S GAME, NIGHT FALL, WILD FIRE, and THE LION.
(Note: I first met Scott Brick at the Audie Awards in Los Angeles, and we did an event in Tucson once. He is the busiest narrator in the business, and also narrates many of Clive Cussler's titles. If you would like to try narrating a movie trailer based on a book, see Good-Reads.blog for details.)