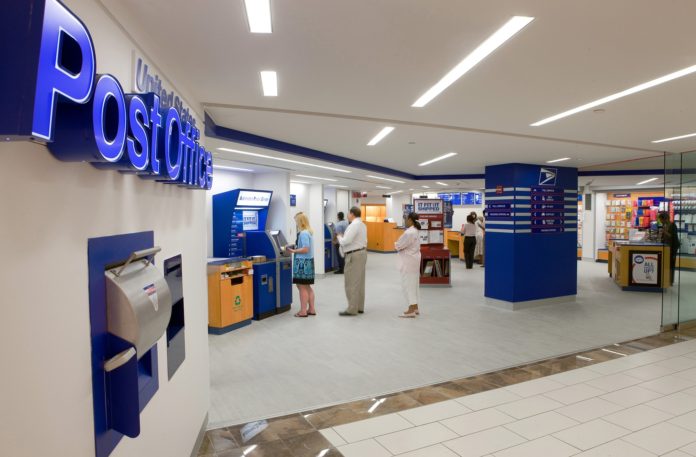 The U.S. Postal Service is quietly rolling out a postage rate increase on Sunday, January 21st, 2018. As of January 20th, there's no recent mention of the rate increase on the Home page of the USPS.com website, in the online USPS Newsroom, or on the Postal Service's Twitter account. Perhaps the quiet rollout is designed to avoid the customary negative publicity that has come with past rate increases. The quiet rollout is made easier with the prevalence of Forever Stamps and also the move to Internet-based and print-on-demand postage popular with eBay users, online retailers, Stamps.com customers and the like. And major mailers, apprised of the rate hike last year, have been preparing for the hike for months.
The new prices include a one cent increase in the price of a First-Class Mail Forever stamp from 49 cents to 50 cents. Postcard stamps and metered letters also have a one cent increase. The changes will raise Mailing Services product prices approximately 1.9 percent, and most Shipping Services products will average a 3.9 percent price increase.
The new Mailing Services price changes include: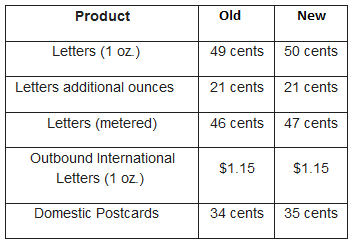 The new Shipping Services product prices will increase Priority Mail 3.9 percent and Priority Mail Retail an average of 0.8 percent.
The new domestic Priority Mail Flat Rate Retail price changes are: