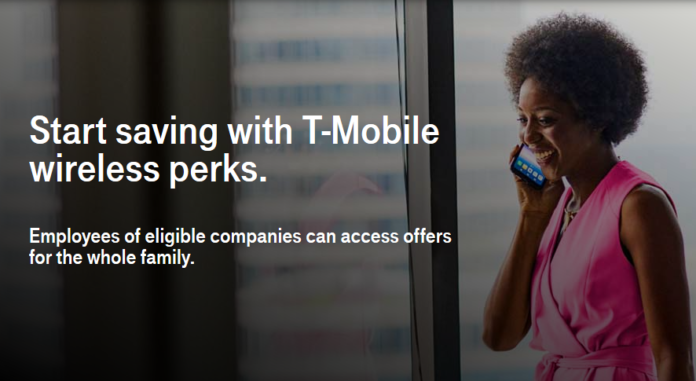 T-Mobile Wireless Agreement
The U.S. Postal Service has an agreement with T-Mobile. This allows the T-Mobile Perks Program to extend savings and special offers to employees of the U.S. Postal Service. Basic information and FAQ's are listed below. You may click T-Mobile Work Perks for all current USPS employee offer details. Pre-register to receive your offer code.
Current T-Mobile Perks Program Offers:
Introducing T-Mobile Perks! A savings of $700 over Verizon with our premium UNLIMITED plan, Magenta Plus.
For a limited time, eligible customers who are switching to T-Mobile can save up to $200 (via 20 monthly bill credits) when you activate a new account on Magenta Plus.
Get premium features like Netflix, international texting and data, and free stuff every week with T-Mobile Tuesdays—all with taxes and fees included.
Netflix: Standard, up to 2 HD screens.
All current offers can be found @ T-Mobile Work Perks
Frequently Asked Questions:
Q: Who can take advantage of these discounts?
A: All active employees who meet T-Mobile's eligibility requirements can receive the discounts.
Q: If I have an existing account, am I eligible to receive the discounts?
A: There are specific offers for new customers to switch to T-Mobile, but all USPS existing T-Mobile customers can take of other available offers. Please review the FAQ link listed on T-Mobile Work Perks
Q: What service plans are available to USPS employees?
A: The most current offers can be found at T-Mobile Work Perks
Q: Can I purchase my phone/service/accessories at any T-Mobile store or kiosk?
A: Yes. These offers are available in any T-Mobile Store or by calling tele-sales @ 855-570-9947
Verification of employment with USPS is required to obtain/maintain the T-Mobile savings
Visit www.T-Mobile.com/profile and select employment verification. Follow the steps listed.
Still have questions or already a customer? Please call 1-855-570-9947